Google Pixel 2 Repair
| Issue | Price |
| --- | --- |
| Google Pixel 2 Screen Repair ( LCD and touch are Still working ) | $149 |
| Google Pixel 2 LCD Repair (Broken LCD, No display, lines, dead pixels, etc ) | $179 |
| Google Pixel 2 Back Glass Replacement | $49 |
| Google Pixel 2 Battery Replacement | $129 |
| Google Pixel 2 Charging Port Repair | $129 |
| Google Pixel 2 Microphone Repair | $129 |
| Google Pixel 2 Ear Speaker Repair | $129 |
| Google Pixel 2 Finger Print Scanner Repair | $99 |
| Google Pixel 2 Ringer/loudspeaker Repair | $129 |
| Google Pixel 2 Headphone Port Repair | $129 |
| Google Pixel 2 Back Camera Repair | $129 |
| Google Pixel 2 Front Camera Repair | $129 |
| Google Pixel 2 Camera Lens repair | $49 |
| | |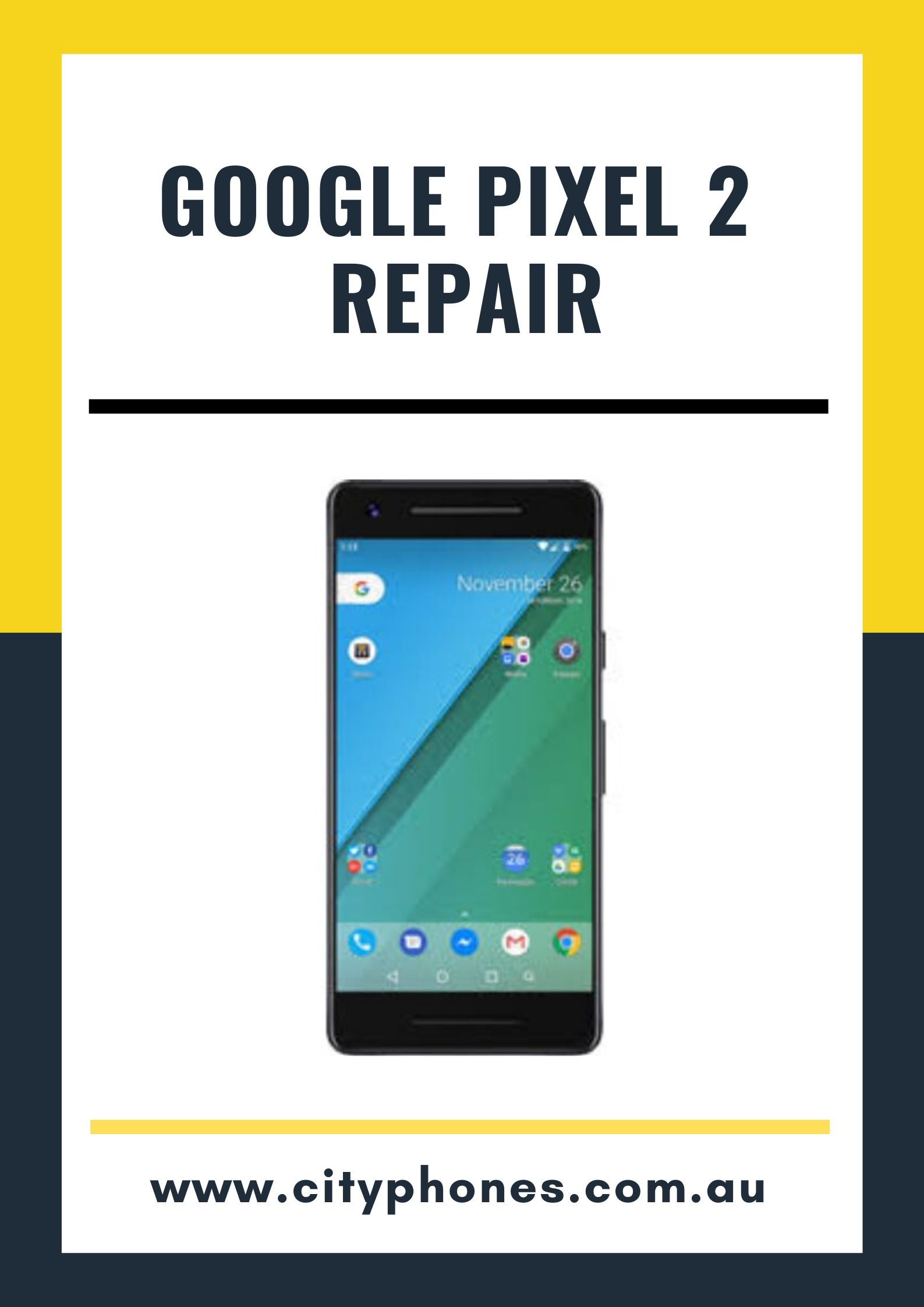 Google Pixel 2 repair In Melbourne CBD Australia by Cityphones. If you have broken your pixel 2 and looking for the reliable repairer, look no further than the Cityphones repair center.
We can fix the following issues in Google Pixel 2 Phone
Broken front glass
Cracked LCD
Battery problem
Backglass cracked
Charging issue
Back camera issue
Front camera issue
Headphones not working
Water damaged
Sim not working
Lines in LCD
Touch not working
Discoloration
Black LCD
Phone turn on but no display
Colored lines in LCD
Repair time is estimated 1 to 2 hours. Please give us a call to book your repair.