HTC U Ultra Repair in Melbourne
HTC U Ultra Repair
| Issue | Price |
| --- | --- |
| HTC U Ultra Screen Repair | $149 |
| HTC U Ultra Battery Replacement | $89 |
| HTC U Ultra Charging Port Repair | $99 |
| HTC U Ultra Microphone Repair | $99 |
| HTC U Ultra Ear Speaker Repair | $99 |
| HTC U Ultra Ringer/loudspeaker Repair | $99 |
| HTC U Ultra Headphone port Repair | $99 |
| HTC U Ultra Back Camera Repair | $99 |
| HTC U Ultra Front Camera Repair | $99 |
| HTC U Ultra Camera Lens Repair | $49 |
| HTC U Ultra Back Glass repair | $99 |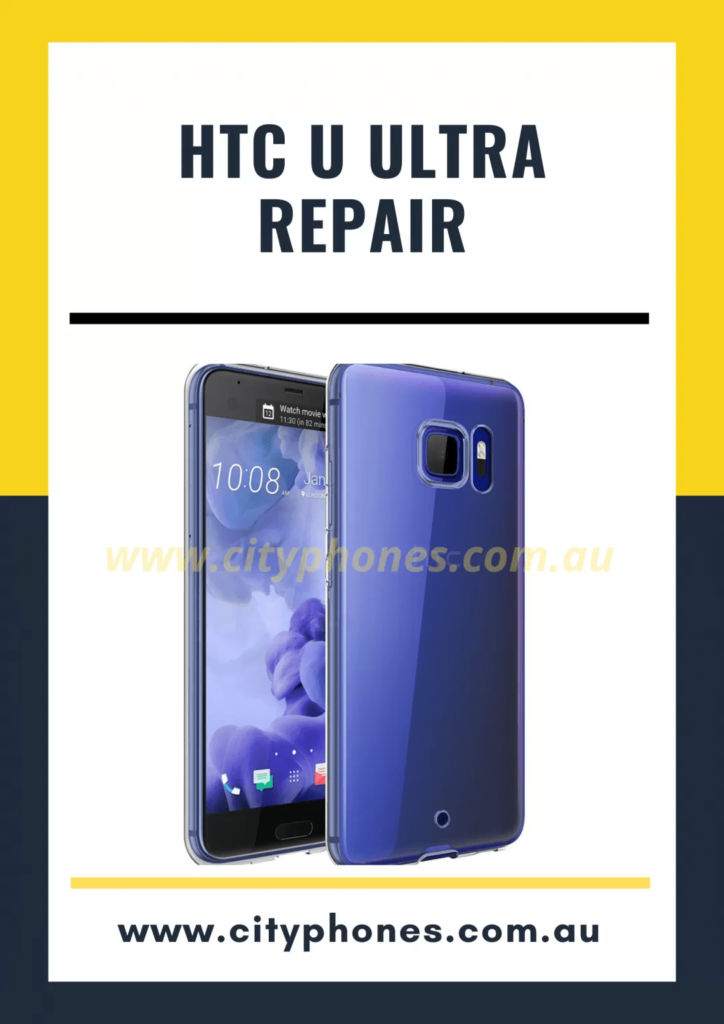 HTC U Ultra Repair in Melbourne
HTC U Ultra Repair in Melbourne and Greensborough
When it comes to HTC U Ultra Repair in Melbourne and Greensborough, City Phones' HTC mobile phone repair technicians know how to repair your HTC mobile phone perfectly. We specialize in repairing all issues with the HTC U Ultra, such as screen replacement, battery replacement, charging port replacement, water damage services, and many others. So, if you have a broken HTC U Ultra mobile phone which needs repair just bring it to us for a quick and affordable mobile phone repair service. City Phones in Melbourne and Greensborough is a trusted name for HTC U Ultra repair having vast experience. Our HTC U Ultra mobile phone repair service is a professional HTC mobile phone repair service with the use of high-quality parts, experienced trained technicians backed by a standard repair warranty with every repair. Visit one of our friendly repair technicians for a one-on-one evaluation. Simply walk into our Melbourne CBD and Greensborough Plaza stores, hand your HTC mobile to one of our technicians, and we'll take care of the rest for you.
HTC U Ultra Screen Repair
If you have an HTC U Ultra mobile phone and it needs screen repair, feel free to contact us as we are highly experienced in HTC mobile phone screen repair technology and offer a good, professional, and quick repair service for your HTC U Ultra mobile phone. Our technicians will, of course, service all the problems with your HTC mobile phone at an affordable price and complete satisfaction. More importantly, our technicians are qualified to fix and repair any fault, both minor and major, in your HTC U Ultra mobile phone. No matter what the problem is, we guarantee you will get the best services here at an affordable price. We provide a reliable service at a very competitive price. To back up our HTC U Ultra repair service, we offer a standard repair warranty with each repair service. We are experts in HTC U Ultra mobile phone repair, so we can repair your phone so that it looks and feels like new.
Some of the common HTC U Ultra repair services we provide are:
    Broken Screen
    Broken LCD
    Faulty charging port
    Faulty Headphone jack
    Faulty back/front camera
    Water damage
    Battery not charging.
    Motherboard issues
Feel free to contact us if you have any queries or questions regarding the repair of your HTC U Ultra mobile phone at 0426504955 or email at info@cityphones.com.au. We have stores at three locations, which are 148 Elizabeth Street, Melbourne, VIC 3000, another at Shop 2, 231 Elizabeth Street, Melbourne, VIC 3000, and at L 01, Shop 137, 25 Main Street, Greensborough, VIC 3088.