Samsung Galaxy S21 Plus Screen Repair
Samsung Galaxy S21 Plus Repair
| Issue | Price |
| --- | --- |
| Samsung S21 Plus Screen Repair | $425 |
| Samsung S21 Plus Battery replacement | Call |
| Samsung S21 Plus Charging port replacement | Call |
| Samsung S21 Plus Microphone Repair | Call |
| Samsung S21 Plus Ear Speaker Repair | Call |
| Samsung S21 Plus Ringer Repair | Call |
| Samsung S21 Plus Back Camera Repair | Call |
| Samsung S21 Plus Front Camera Repair | Call |
| Samsung S21 Plus Camera lens Repair | Call |
| Samsung S21 Plus Back Glass replacement ( Cracked Back glass ) | Call |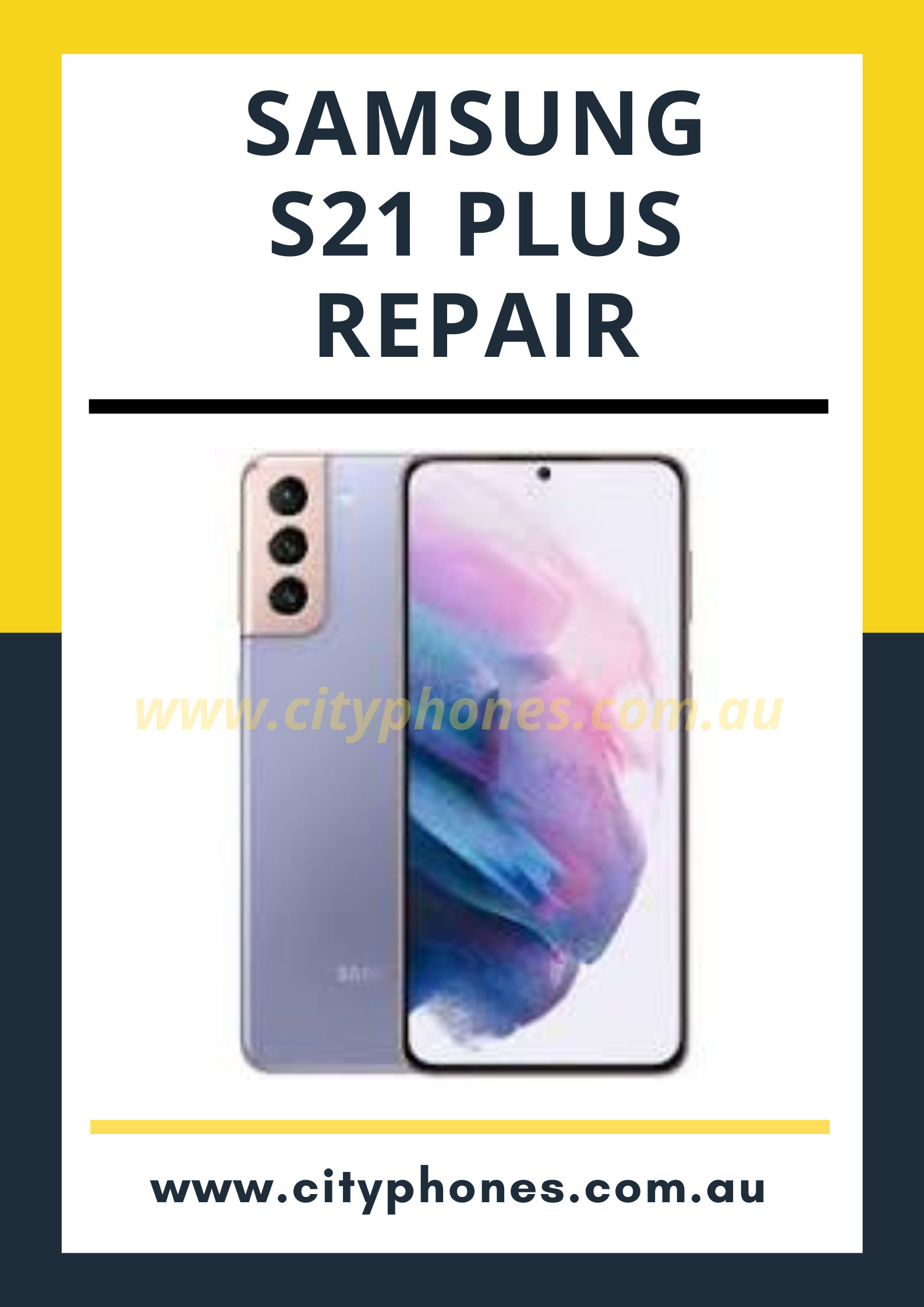 Samsung Galaxy S21 Plus Repair
Samsung Galaxy S21 Plus Repair in Melbourne and Greensborough
A wide range of Samsung phones are repaired in our store including Samsung Galaxy S21 Plus. Our Samsung repairs range across all models of Samsung phones, covering every type of damage, from broken screens to battery replacement. We offer a repair time of 30 minutes to 1 hour for most of the repair services. We'll fix your Samsung Galaxy S21 Plus on the spot at City Phones at an affordable price and that's something we keep true to. Our repair prices are low, without deteriorating the quality of our repairs. Our repair parts are of high quality and so is the standard of our repairs. For quick and efficient Samsung phone repairs take your Samsung Galaxy phone which needs repairs to us at our store for on-the-spot repairs. Also, you can send your phone to us at our store address for repair and we will repair your phone as soon as we receive it and send it to you at your address.
Samsung Galaxy S21 Plus Screen Repair in Melbourne and Greensborough
Samsung Galaxy S21 Plus is no doubt a brilliant phone with amazing features. However, the Samsung Galaxy S21 Plus phone is still prone to physical and hardware damage that might occur when you drop your phone. One of the most common physical damages is screen cracks. One of the most vulnerable parts of smartphones is the display screen. The problem is that the screen is the most important part of the phone itself. At City Phones, our skilled technicians are experts in replacing the Samsung Galaxy S21 Plus screens. The best part is that we use only genuine parts in all our repairs. With all our repairs we provide a standard repair warranty for backing up our work. With our aim to provide quick, accurate, and affordable repair services for your Samsung Galaxy S21 Plus mobile phone, we are committed to helping you out in all situations putting our best efforts.
Samsung S21 Plus screen repair service is available at Cityphones Melbourne. Apart from screen repair, we are able to do Samsung S21 Plus back glass repair or Samsung S21 Plus camera lens repair. Most of these phones have Li-ion batteries which have a life of 1-2 years. As a new phone only with a 1-year warranty so the battery is not covered under warranty. At City Phones, we can do Samsung S21 Plus battery replacement whenever you need it.
Another common issue in a phone is charging port failure. The main reason is using bad charging cable or water damage. We can do Samsung S21 Plus charging port repair. Typically for this repair, we need 1 hour. Our technicians have a lot of experience and can perform Samsung S21 Plus repair very easily. If our looking for Samsung S21 Plus screen repair in Melbourne call us today to Book for repair. We also accept mail-In repairs so If you are living far away and cannot come to store use this service for Samsung s21 Plus repair. We also sell Samsung s21 plus cases and tempered glass. Cases are very good at protecting and saving phones from damages. We have a huge range of Samsung s21 plus tempered glass and cases which you can buy online or in-store. Samsung S21 Plus has 6.7-inch Dynamic Amoled screen with 1080 x 2400 pixels resolution. It is running on Android 11 and has 3 cameras on the back. It has Gorilla glass at the front which is tough but still can crack due to drop. So, if your Samsung 21 plus screen have dead pixels, no touch, green lines or black spots then call us or Book your repair online.
City Phones can fix the following issues with your Samsung Galaxy S21 Plus Mobile Phone.
    Broken Screens
    Broken LCD
    Faulty charging port
    Faulty Headphone Jack
    Faulty back/front cameras
    Back glass cover
    Motherboard issues
Feel free to get in touch with the Samsung mobile repair experts on 0426504955 or use our online chat service.