Google Pixel 3A XL Repair
Google Pixel 3A XL Repair
| Issue | Price |
| --- | --- |
| Google Pixel 3A XL Screen Repair ( LCD and touch are Still working ) | $179 |
| Google Pixel 3A XL LCD Repair (Broken LCD, No display, lines, dead pixels, etc ) | $279 |
| Google Pixel 3A XL Back Glass Replacement | $150 |
| Google Pixel 3A XL Battery Replacement | $149 |
| Google Pixel 3A XL Charging Port Repair | $149 |
| Google Pixel 3A XL Microphone Repair | $149 |
| Google Pixel 3A XL Ear Speaker Repair | $149 |
| Google Pixel 3A XL Finger Print Scanner Repair | $99 |
| Google Pixel 3A XL Ringer/loudspeaker Repair | $149 |
| Google Pixel 3A XL Headphone Port Repair | $149 |
| Google Pixel 3A XL Back Camera Repair | $149 |
| Google Pixel 3A XL Front Camera Repair | $149 |
| Google Pixel 3A XL Camera Lens Repair | $75 |
| | |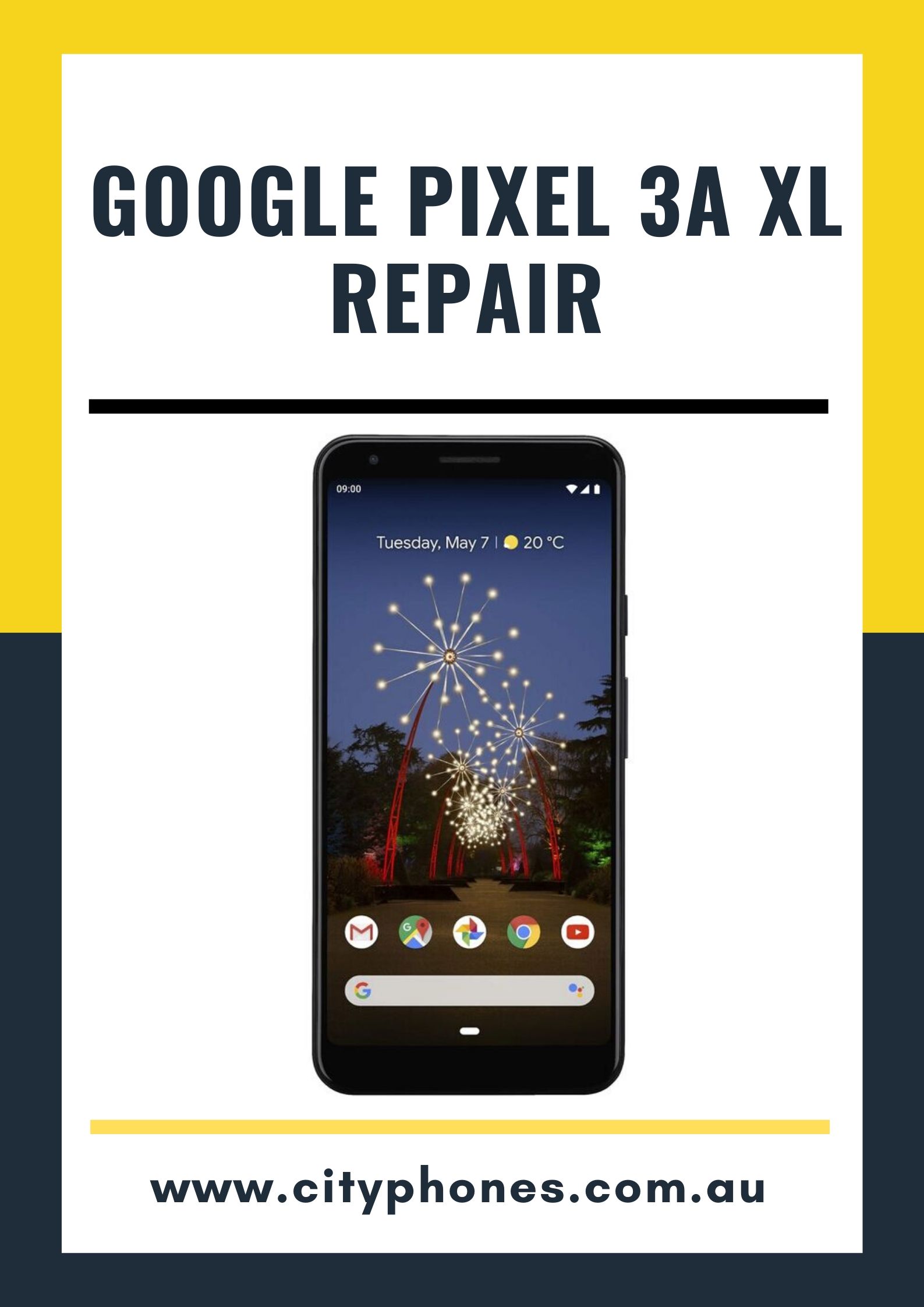 Google Pixel 3A XL Repair
Google Pixel 3a XL screen repair in Melbourne CBD Australia. The most waited for the phone for the year for Android fans. Google Pixel 3a XL  is here, comes with wireless charging, NFC, Type C charging cable, rapid charge and much more. As its very durable and highly technical phone, but still, there is a chance you can damage it easily. If you have accidently broken the Screen on Google Pixel 3a XL and looking for a reliable repairer to fix it within a day. Look no further than Cityphones.
At Cityphones, we have fixed the following issues with Google Pixel 3a XL
-Broken Screen,
-Broken LED or LCD
-Broken Charging port
-Faulty Motherboard
-Faulty cameras
And much more, visit our store to find out more.