HTC U11 Repair in Melbourne
HTC U11 Repair
| Issue | Price |
| --- | --- |
| HTC U11 Screen Repair | $199 |
| HTC U11 Battery Replacement | $99 |
| HTC U11 Charging Port Repair | $99 |
| HTC U11 Microphone Repair | $99 |
| HTC U11 Ear Speaker Repair | $99 |
| HTC U11 Ringer/loudspeaker Repair | $99 |
| HTC U11 Headphone port Repair | $99 |
| HTC U11 Back Camera Repair | $99 |
| HTC U11 Front Camera Repair | $99 |
| HTC U11 Camera Lens Repair | $49 |
| HTC U11 Back Glass repair | $99 |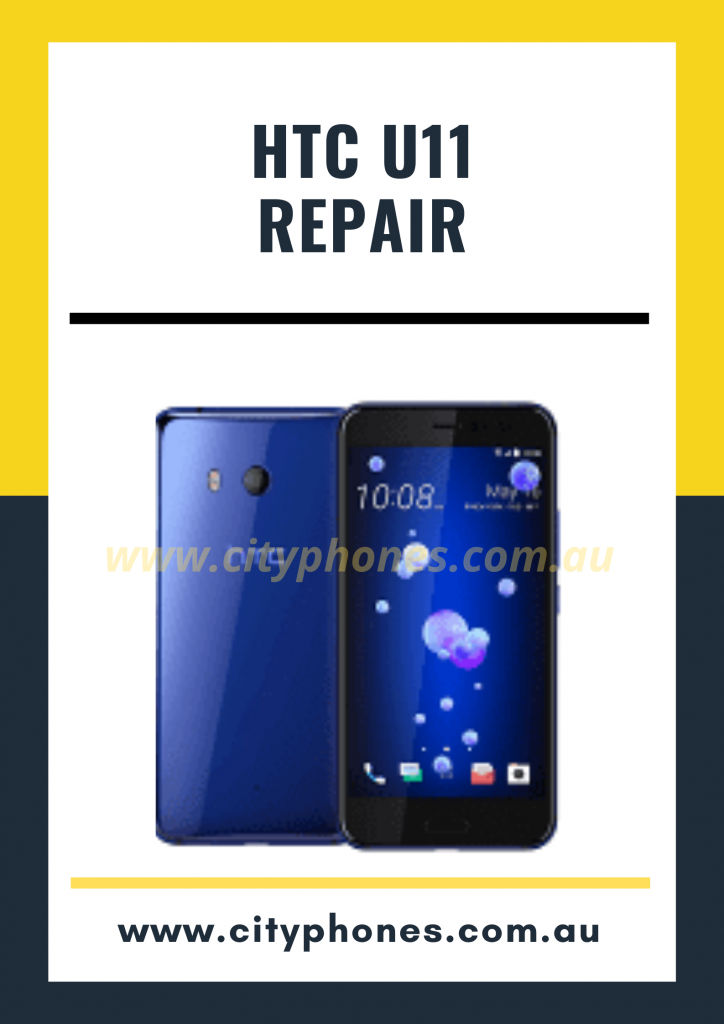 HTC U11 Repair in Melbourne
HTC U11 Repair in Melbourne and Greensborough
City Phones has all the quality parts available in stock to repair your damaged HTC U11 mobile phone on the spot. For the repair of the HTC U11, we have trained and skilled technical staff in Melbourne and Greensborough who take utmost care while providing HTC mobile repair. City Phones has equipped staff with state-of-the-art equipment. This modern equipment assists our team in providing sustainable and durable solutions for your HTC mobile repairs. Our vast experience in the repair of HTC mobile phones makes us the first choice of people looking for HTC U11 mobile phone repair. Our experienced team of technicians can handle all issues with HTC mobile phones. Our technicians apply a focused approach to every aspect of HTC U11 repairs as we check each part before handling the HTC mobile phone after repair. If we detect any other fault which needs repair in your HTC mobile phone, we will suggest the best possible solution to resolve that problem in your HTC mobile.
HTC U11 Screen Repair
City Phones provides a quick repair service for your HTC U11 mobile phone, taking just 30 minutes to an hour for HTC U11 screen repair. We conduct HTC U11 cracked screen repair with our experts who have many years of experience in HTC mobile phone repair. We use only genuine parts while replacing your HTC mobile phone cracked screen and provide a standard repair warranty with each repair we undertake. City Phones is a trusted name within HTC mobile repair because of its quality repair service. We provide quality HTC mobile phone repair service at an affordable price. If you are looking for an HTC U11 screen replacement within less time, choose City Phones as we are the appropriate choice for your HTC U11 mobile phone.
Some of the common HTC U11 repair services we provide are:
    Broken Screen
    Broken LCD
    Faulty charging port
    Faulty Headphone jack
    Faulty back/front camera
    Water damage
    Battery not charging.
    Motherboard issues
Feel free to contact us if you have any queries or questions regarding the repair of your HTC U11 mobile phone at 0426504955 or email at info@cityphones.com.au. We have stores at three locations, which are 148 Elizabeth Street, Melbourne, VIC 3000, another at Shop 2, 231 Elizabeth Street, Melbourne, VIC 3000, and at L 01, Shop 137, 25 Main Street, Greensborough, VIC 3088.