Huawei Nova 2i Repair
| Issue | Price |
| --- | --- |
| Huawei Nova 2i Screen Repair | $149 |
| Huawei Nova 2i Battery Replacement | $99 |
| Huawei Nova 2i Charging Port Repair | $99 |
| Huawei Nova 2i Microphone Repair | $99 |
| Huawei Nova 2i Ear Speaker Repair | $99 |
| Huawei Nova 2i Ringer/loudspeaker Repair | $99 |
| Huawei Nova 2i Headphone port Repair | $99 |
| Huawei Nova 2i Back Camera Repair | $99 |
| Huawei Nova 2i Front Camera Repair | $75 |
| Huawei Nova 2i Camera Lens repair | $75 |
| Huawei Nova 2i Back Glass Repair | $75 |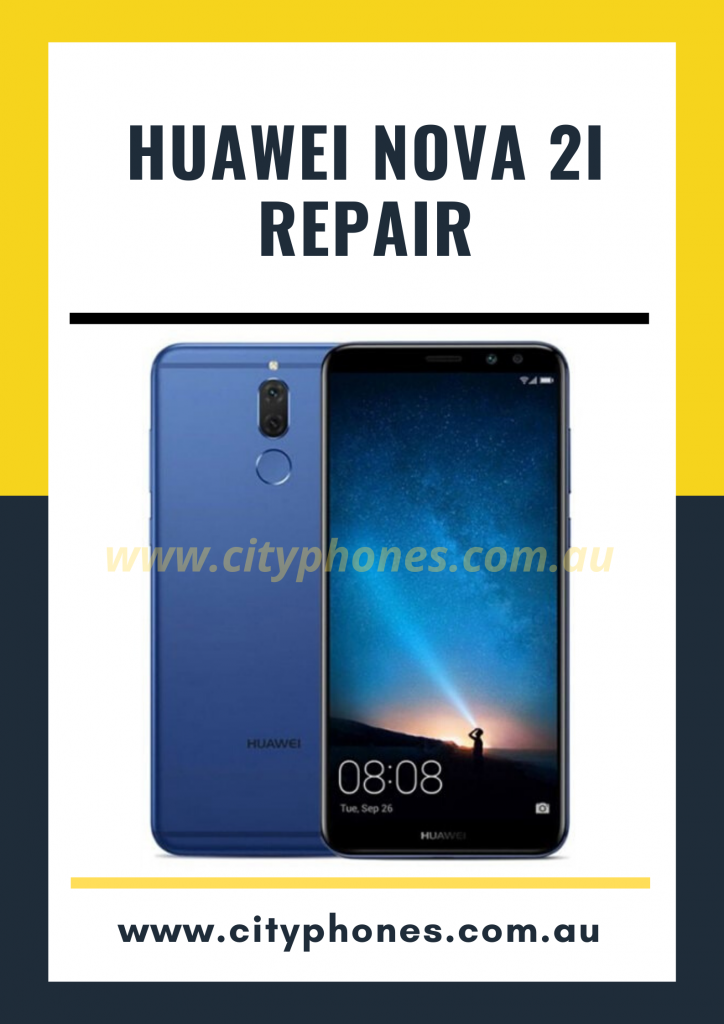 Huawei Nova 2i Repair in Melbourne
Huawei Nova 2i Repair in Melbourne CBD
Do you have a damaged Huawei Nova 2i mobile phone and want a repair in Melbourne CBD? At City Phones, we have expert technicians who can repair all defects which may occur in your Huawei Nova 2i mobile phone. Visit our Melbourne CBD store with your faulty Huawei mobile phone and our technician will inspect your damaged Huawei Nova 2i mobile phone and suggest the best possible repair solution to you. City Phones is conveniently located on Elizabeth Street, accessible from almost every part of the city.
Huawei Nova 2i Screen Repair in Melbourne CBD
City Phones have expert technicians who can handle all faults within your Huawei phone. We provide the best repair services for your Huawei Nova 2i at a reasonable price. Any issues related to your Huawei phone repair, like high-quality screen and display replacement, charging port replacement, battery replacement, back camera replacement, and many more, are easily resolved here. We have well-trained technicians who are specialists in Huawei mobile phone repair. Simply walk into our Melbourne CBD store or you can book an appointment to get your device fixed. They will figure out the actual problem with your phone and provide you with the best possible repair solution for your device.
At City Phones, our technicians are able to fix almost all the faults in Huawei Nova 2i. Our repairs also come with a standard repair warranty. We provide affordable and efficient repairs in Melbourne.
With a lot of experience in the area of the Huawei mobile phone repair industry, rest assured your mobile is in safe hands as we use only high-quality parts during the repair of your Huawei mobile phone. Our technicians have the required training and experience in doing phone repairs in a timely and professional manner. Simply walk into our Melbourne CBD stores, hand over your damaged mobile phone, and we'll take care of the rest for you. Our friendly and welcoming staff members are capable of having your mobile phone ready within the quoted timeframe.
We offer an impressive repair time of 30 minutes to 1 hour. We are aware that mobile phones are very important to our customers, so we will return their phones as soon as possible. Also, we take utmost care in repairing all mobile phones. We strive to produce our best work with every repair. We offer a standard repair warranty for all repairs we undertake.
If you need further information on our Huawei Nova 2i repair in Melbourne CBD, please don't hesitate to contact us. Contact us directly by calling us at 0426504955 or emailing us at info@cityphones.com