Samsung Galaxy S10 5G repair
Samsung Galaxy S10 5g Repair
| Issue | Price |
| --- | --- |
| Samsung Galaxy S10 5g Screen Repair ( If phone LCD and Touch are still working) | $410 |
| Samsung Galaxy S10 5g Battery replacement | Call |
| Samsung Galaxy S10 5g Charging port replacement | Call |
| Samsung Galaxy S10 5g Microphone Repair | Call |
| Samsung Galaxy S10 5g Ear Speaker Repair | Call |
| Samsung Galaxy S10 5g Ringer Repair | Call |
| Samsung Galaxy S10 5g Back Camera Repair | Call |
| Samsung Galaxy S10 5g Front Camera Repair | Call |
| Samsung Galaxy S10 5g Camera lens Repair | Call |
| Samsung Galaxy S10 5g Back Glass replacement ( Cracked Back glass ) | Call |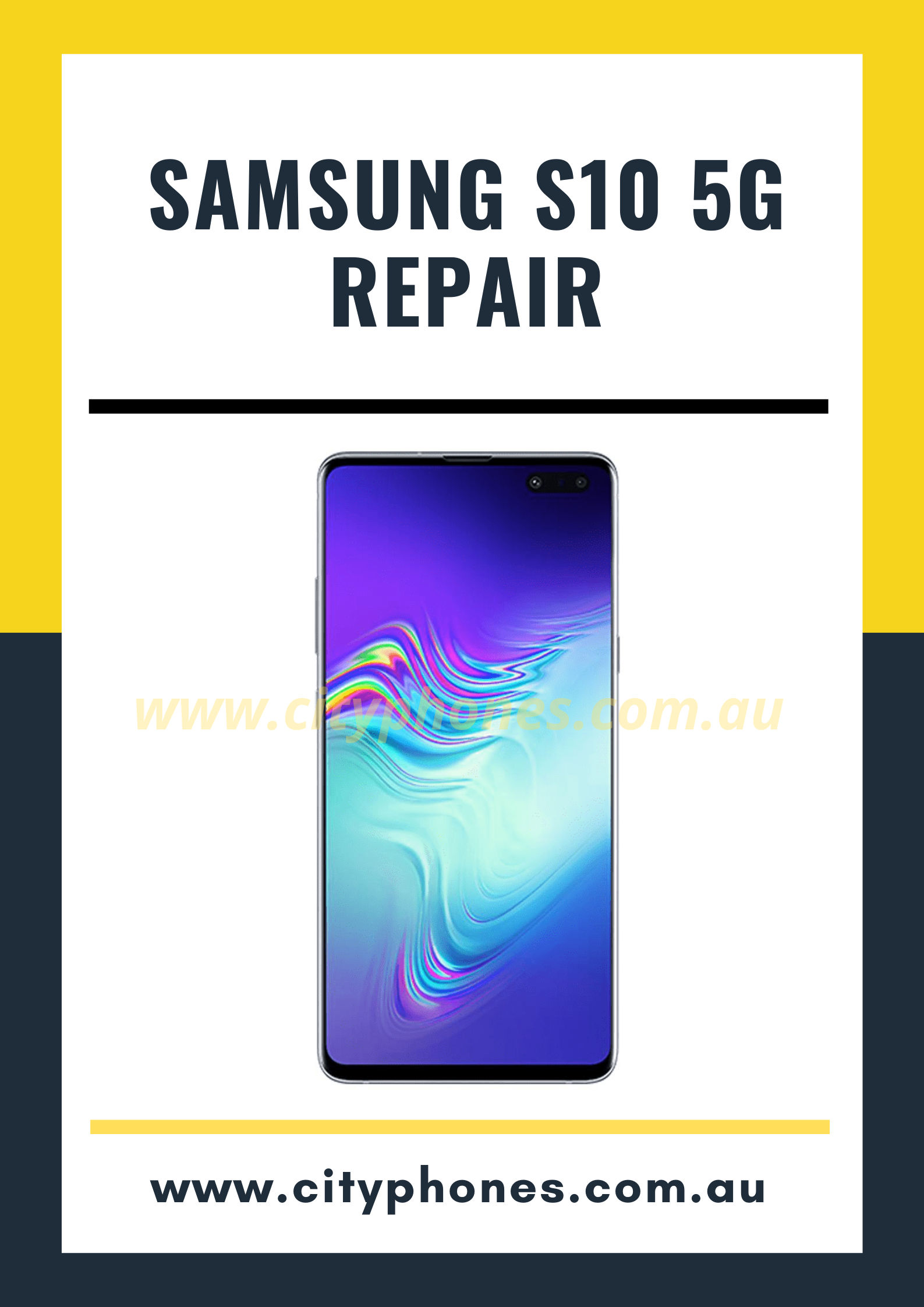 Samsung Galaxy S10 5G Repair
Samsung Galaxy S10 5G Repair in Melbourne and Greensborough
Are you looking for a high-quality Samsung Galaxy S10 5G repair service in Melbourne and Greensborough? Then look no further than City Phones. We are the best Samsung mobile phone repair shop that offers all repair services for your Samsung Galaxy S10 5G mobile phone. We cover a wide variety of physical repair services, ranging from screen repair, LCD repair, back cover replacement, battery replacement, camera repair, and many more. We provide on-the-spot Samsung Galaxy S10 5G repair services, taking just 30 minutes to 1 hour to repair your Samsung Galaxy S10 5G mobile phone and thus bring it back to life. We only use genuine parts to repair your Samsung Galaxy S10 5G phone. Also, we offer a standard repair warranty on all our repairs, so you have nothing to worry about. You can also send your faulty Samsung mobile phone to us at any of our store addresses. We will repair it as soon as possible and send your device back to you at the earliest. Our experienced technicians have many years of experience in repairing your Samsung Galaxy S10 5G mobile phone and can repair your Samsung mobile and get it ready to pick up in 30 minutes to 1 hour.
Samsung Galaxy S10 5G Screen Repair
Does your Samsung Galaxy S10 5G mobile phone have a broken LED screen or a cracked glass screen? A broken screen is perhaps the most common repair needed on an accidentally dropped mobile phone. As screens are glass, a single drop might lead to several cracks on the screen. Screen repair is also one of the most expensive repairs and should be carried out by expert technicians who have handled screen replacement of Samsung mobile phones before also. City Phones offers high-quality screen repairs here at our stores in Melbourne and Greensborough. Also, our Samsung Galaxy S10 5G screen repair services are affordable, efficient, and durable. At City Phones, our experienced staff of expert technicians offers competitive prices to replace the broken screen of your Samsung Galaxy S10 5G mobile. We provide fast, reliable, and high-quality screen replacements that last longer. Providing high-quality service at an affordable price is our aim. We utilize advanced tools and technology to replace your Samsung Galaxy S10 mobile phone screen. For quicker service, just book a repair online for your Samsung mobile phone model by visiting our website and then the relevant Samsung mobile phone model page and clicking on the "Book Repair" button. We will be glad to serve you with a priority screen repair service for your Samsung Galaxy S10 5G mobile phone.
Samsung Galaxy S10 5G Repair cost and services in Melbourne CBD. At Cityphones we repair all types of faults with Samsung Galaxy S10 5G. The repair might be broken Samsung screen repair, broken LCD repair, battery replacement, faulty charging post repair and much more.
We will fix your device as soon as possible after it's received at our office.  Normally it takes 1 hour to repair your Samsung Galaxy S10 5G smartphone. Our technical staff personnel are ready to help you out in all sorts of faults with your smartphone.
Here in Cityphones we value our customers the most as we give most importance to our customer's phone as we know their value. At Cityphones all repairs come with warranty. 
Here at Cityphones we fix following issues with your phones:        
Broken Screen
Broken LCD
Faulty Charging Port
Faulty Headphone Jack
Faulty Back/Front Cameras
Water Damage
Battery not charging.
Motherboard issues
Please feel free to contact our customer care at 0426504955 in case any clarification or query you have in your mind, and you want quick answer to that, we will be happy to answer your call or use our online chat service.