IPHONE 5se/5s/5c/5  Repair in Melbourne
IPHONE 5se/5s/5/5c Repair
| Issue | Price |
| --- | --- |
| IPHONE 5se/5s/5/5c Screen Repair ( LCD and touch are Still working ) | $60 |
| IPHONE 5se/5s/5/5c Repair (Broken LCD, No display, lines, dead pixels, etc ) | $60 |
| IPHONE 5se/5s/5/5c Battery Replacement | $45 |
| IPHONE 5se/5s/5/5c Charging Port Repair | $49 |
| IPHONE 5se/5s/5/5c Microphone Repair | $49 |
| IPHONE 5se/5s/5/5c Ear Speaker Repair | 49 |
| IPHONE 5se/5s/5/5c Home Button Repair | $40 |
| IPHONE 5se/5s/5/5c Ringer/loudspeaker Repair | $49 |
| IPHONE 5se/5s/5/5c Headphone Port Repair | $49 |
| IPHONE 5se/5s/5/5c Back Camera Repair | $49 |
| IPHONE 5se/5s/5/5c Front Camera Repair | $49 |
| IPHONE 5se/5s/5/5c Camera Lens repair | $35 |
| IPHONE 5se/5s/5/5c Back Frame Replacement | $35 |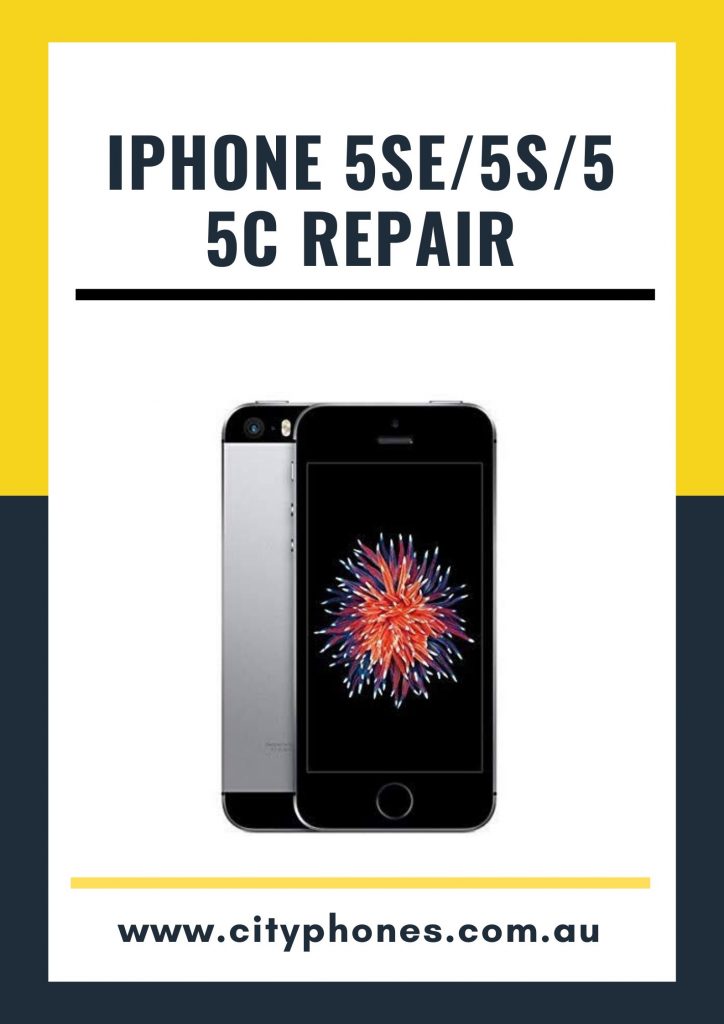 IPHONE 5se/5s/5c/5 Repair in Melbourne
IPHONE 5SE/5S/5C/5 repair cost and services in Melbourne CBD and Australia-wide via post.
We have high quality parts and competitive prices in the market. IPHONE 5 Series phones are reliable, durable and fast performance phones which are also pocket friendly to all. IPHONE 5 Series phones are decent good-looking phones high in specifications which anybody can expect from a high-end smartphone. Post us your broken IPHONE 5 Series smartphone and we will ship it back after repair. Normally screen repair on Apple IPHONE devices take one hour. Our staff is well qualified and professional which conveniently help you out with any sort of damage in your device.
At Cityphones we value our customers so we keep your convenience at first priority that why we don't let our customers wait usually it takes 15 to 30 minutes in IPHONE Screen repair but if our staff feels it might take more time as per expected so we inform you in advance and tell you the exact time it will take for your IPHONE to get repaired. All repair come with a warranty from us.
Cityphones fixes following damages to your Apple IPHONE 5SE/5S/5C/5.
Broken Screen
Broken LCD
Faulty Charging Port
Faulty Headphone Jack
Faulty back/Front cameras
Water damage
Battery not charging
Motherboard issues
Please feel free to get in touch with the expert on 0426504955