Samsung Galaxy S10 Plus Repair
Samsung Galaxy S10 Plus Repair
| Issue | Price |
| --- | --- |
| Samsung Galaxy S10 Plus Screen Repair | $425 |
| Samsung Galaxy S10 Plus Battery replacement | Call |
| Samsung Galaxy S10 Plus Charging port replacement | Call |
| Samsung Galaxy S10 Plus Microphone Repair | Call |
| Samsung Galaxy S10 Plus Ear Speaker Repair | Call |
| Samsung Galaxy S10 Plus Ringer Repair | Call |
| Samsung Galaxy S10 Plus Back Camera Repair | Call |
| Samsung Galaxy S10 Plus Front Camera Repair | Call |
| Samsung Galaxy S10 Plus Camera lens Repair | Call |
| Samsung Galaxy S10 Plus Back Glass Replacement ( Cracked Back glass ) | Call |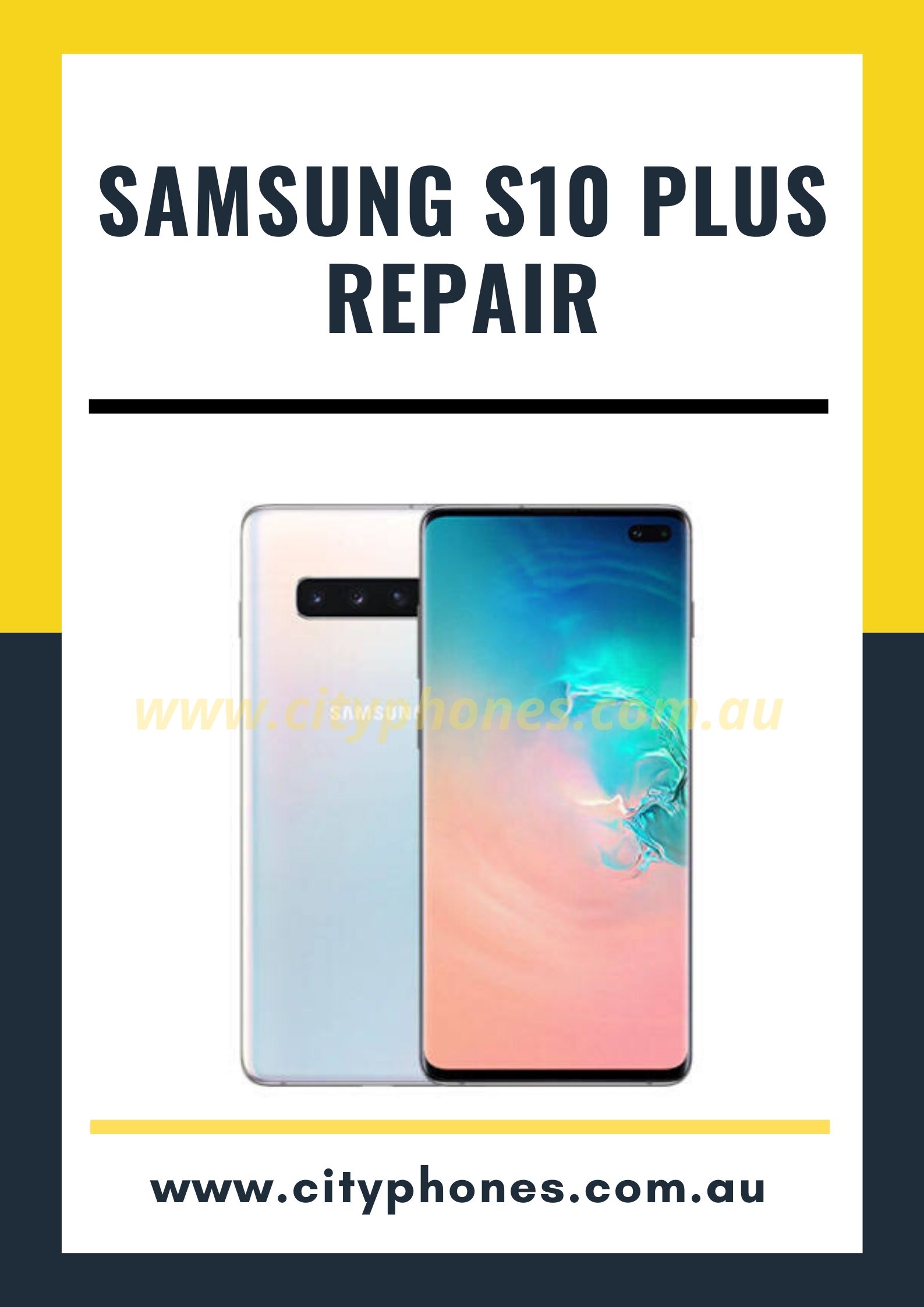 Samsung Galaxy S10 Plus Repair in Melbourne and Greensborough
Are you searching for a fast, dependable Samsung Galaxy S10 Plus repair in Melbourne and Greensborough? Here at City Phones, we have experience fixing Samsung smartphones of all models. Whether your Samsung device is suffering from a shattered screen, water damage, a broken button, faulty battery, or any other issue, City Phones is here to help you. When it comes to the Samsung Galaxy S10 Plus screen repair service, look no further. We use only the highest quality original parts for all of our repairs. In addition, we offer the standard repair warranty with each repair we undertake. That way, you can be assured that your Samsung Galaxy screen will be fixed right, the first time! We understand how busy you are. We also know how important it is for you to have a properly functioning mobile phone. Our goal is to fix your Samsung smartphone as quickly as possible so you can get on with your life!
Samsung Galaxy S10 Plus Screen Repair
Do you have a Samsung Galaxy S10 Plus mobile phone with a broken screen? Are you looking for a Samsung Galaxy S10 Plus mobile phone repair for your Samsung mobile broken screen replacement? Then, City Phones would be the best and excellent choice for you. Here, at City Phones, we offer a wide range of high-quality screen repair services in Melbourne and Greensborough. These quality repair services include Samsung screen repair and battery replacement services. In addition, speaker repair and motherboard repair for Samsung phones are also carried out. City Phones is the budget-friendly repair service provider for Samsung mobile phones in Melbourne and Greensborough. Our highly skilled staff execute productive and reliable Samsung phone repairs. City Phones offers Samsung screen repair and battery replacement at affordable prices.
Samsung S10 Plus repair in Melbourne CBD by expert technicians. Just walk-in with your broken Samsung S10 Plus smartphone and get it fixed in 30 mins. Our staff has a number of years' experience in Samsung screen repair as well as tablets. Our expert technicians after repair check each and every part of your smartphone so that any fault in your device is not left out and your smartphones works like before after mobile phone repair.
Your Samsung S10 Plus will be fixed by taking utmost care as we know well that your device is expensive and fragile. Any miss-handling may cause your device to not work as expected after repair. A person with little or no experience in repairing Smartphone S10 Plus may cause further damage instead of fixing it.
City Phones can fix the following issues with your mobile phone.
Broken Screen
Broken LCD
Faulty Charging Port
Faulty Headphone Jack
Faulty back/front cameras
Back glass cover
Motherboard Issues
Feel free to get in touch with our experts on 0426504955 or use our online CHAT Service.