Samsung Galaxy S8 Plus Repair
Samsung Galaxy S8 Plus Repair
| Issue | Price |
| --- | --- |
| Samsung Galaxy S8 Plus Screen Repair | $300 |
| Samsung Galaxy S8 Plus Battery replacement | Call us |
| Samsung Galaxy S8 Plus Charging port replacement | Call us |
| Samsung Galaxy S8 Plus Microphone Repair | Call us |
| Samsung Galaxy S8 Plus Ear Speaker Repair | Call us |
| Samsung Galaxy S8 Plus Ringer Repair | Call us |
| Samsung Galaxy S8 Plus Headphone Socket Repair | Call us |
| Samsung Galaxy S8 Plus Back Camera Repair | Call us |
| Samsung Galaxy S8 Plus Front Camera Repair | Call us |
| Samsung Galaxy S8 Plus Camera lens Repair | Call us |
| Samsung Galaxy S8 Plus Back Glass Replacement ( Cracked Backglass ) | Call us |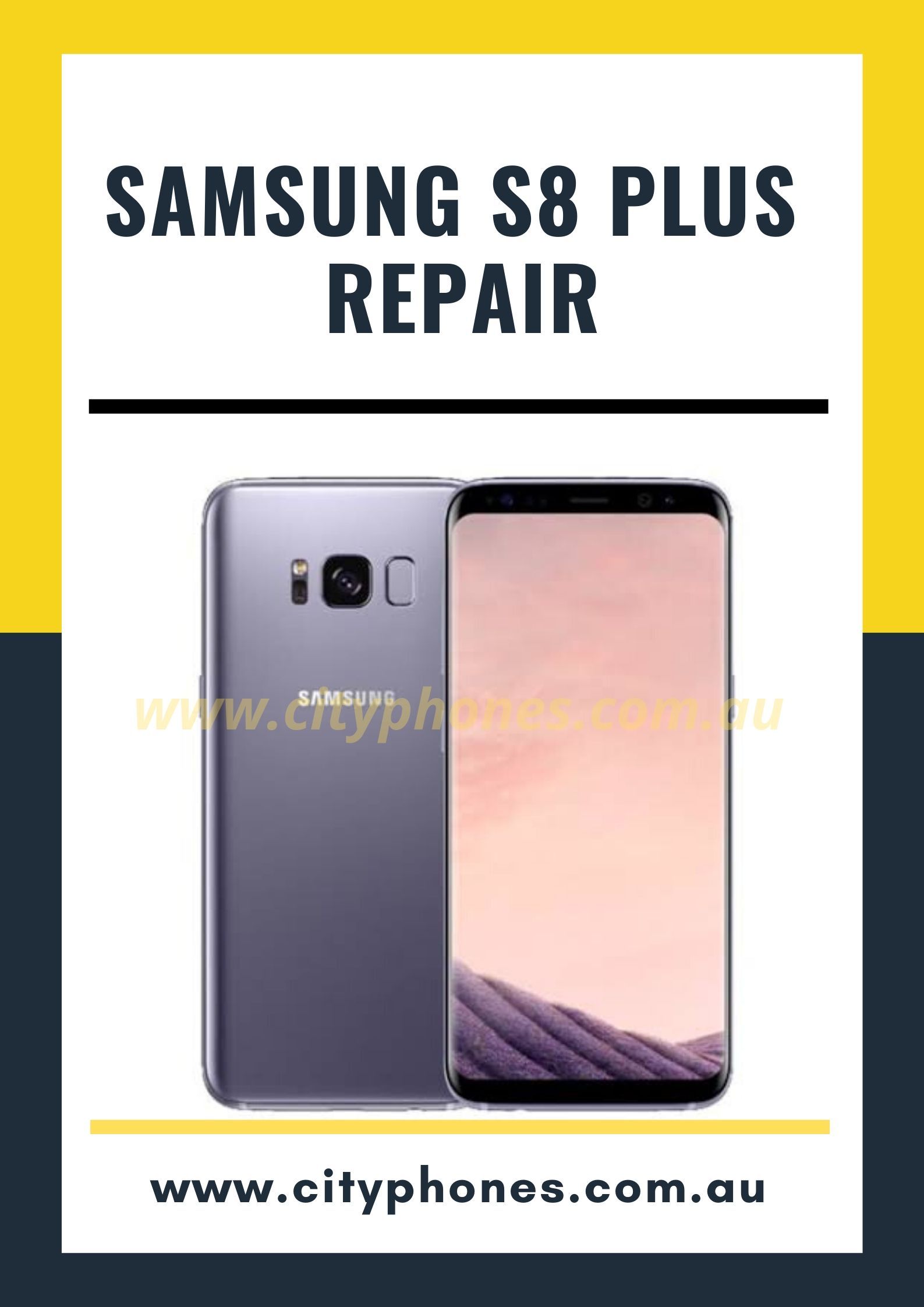 Samsung Galaxy S8 Plus Repair
Samsung Galaxy S8 Plus Repair in Melbourne and Greensborough
When you need Samsung Galaxy S8 Plus repairs in Melbourne and Greensborough, get to us as City Phones is the leading place to be for any repair needs. We are specialists in repairing most faults with almost every brand of smartphone and also we repair Samsung Galaxy S8 Plus mobile phones professionally. Getting your smartphone repaired with us is very simple. You can simply walk into our Melbourne store or our Greensborough store to get your Samsung Galaxy S8 Plus mobile phone looked at. One of the technicians from our staff members will then suggest to you the most appropriate solution for your damaged mobile phone to bring it back to working condition. We take minimum time in repairing your Samsung mobile phone as in most of the cases you get your mobile phone repaired on-the-spot within 30 minutes to an hour. We offer best in class repair work for your Samsung Galaxy S8 Plus mobile phone at an affordable price in Melbourne and Greensborough.
Samsung Galaxy S8 Plus Screen Repair in Melbourne and Greensborough
Is your Samsung mobile phone screen cracked or broken? Get your Samsung mobile phone screen fixed in just 30 minutes to an hour with a standard repair warranty which is inclusive of every repair we perform. Expert technicians working with us have more than 5 years of experience replacing screens of the Samsung Galaxy S8 Plus mobile phone and are capable of replacing the cracked screen of your Samsung mobile phone perfectly. Going with the manufacturer-specified replacement screens, batteries, cameras, and camera lenses, City Phones will provide you a reasonably-priced quote for the needed repair job that will get your mobile phone up and running again. We have repair centers located in Melbourne CBD and Greensborough Plaza. We aim to provide our customers 100% satisfaction from our repair work so you can trust us and can handle your cracked screen mobile phone for repair. We keep our repair prices low as we perform all repair work at our stores only and do not send your mobile phone to other technicians for repair. We use genuine parts in all our repairs so that you remain assured of high-quality repair work delivered to you at an affordable price.
Professional qualified Samsung S8 plus Repair in Melbourne CBD. Samsung S8 is very durable phone introduced by Samsung, its waterproof and IPS 67 certified. But still accidents can happen. If you have damaged your Samsung S8 screen and worried about it, then come to Samsung Repair at Cityphones in Melbourne. Our trained staff can have your phone ready in half an hour.
At Cityphones we fix your phone on the spot. We have a range of parts available to solve the issue with the Samsung S8. Samsung S8 Repair Melbourne likewise offer the standard guarantee on all repairs. You can bring your gadget or send it by means of a post to our IPHONE repair center and we will repair it and ensure these issues won't occur once more. Our repair costs are low, however, that doesn't decrease the nature of our repairs. We utilize just the most astounding quality parts, making the standard of our repairs top notch. We're so positive about the nature of our repairs that we incorporate a 3-month guarantee on all repairs. We also understand that phones hold a great value in our lives these days, so our trained staff will fix your phone as quickly as we can.
City Phones can fix the following issues with your Samsung Galaxy S8 Plus Mobile Phone.
Broken Screens
Broken LCD
Faulty charging port
Faulty Headphone Jack
Faulty back/front cameras
Back glass cover
Motherboard issues
Feel free to get in touch with the Samsung mobile repair experts on 0426504955 or use our online chat service.