IPAD Air 3 Repair in Melbourne
IPAD Air 3 Repair
| Issue | Price |
| --- | --- |
| IPAD Air 3 Screen Repair | $399 |
| IPAD Air 3 Battery Replacement | $199 |
| IPAD Air 3 Charging Port Repair | $199 |
| IPAD Air 3 Microphone Repair | $199 |
| IPAD Air 3 Home Button Repair | $199 |
| IPAD Air 3 Ringer/loudspeaker Repair | $199 |
| IPAD Air 3 Headphone Port Repair | $199 |
| IPAD Air 3 Back Camera Repair | $199 |
| IPAD Air 3 Front Camera Repair | $199 |
| IPAD Air 3 Camera Lens Repair | $99 |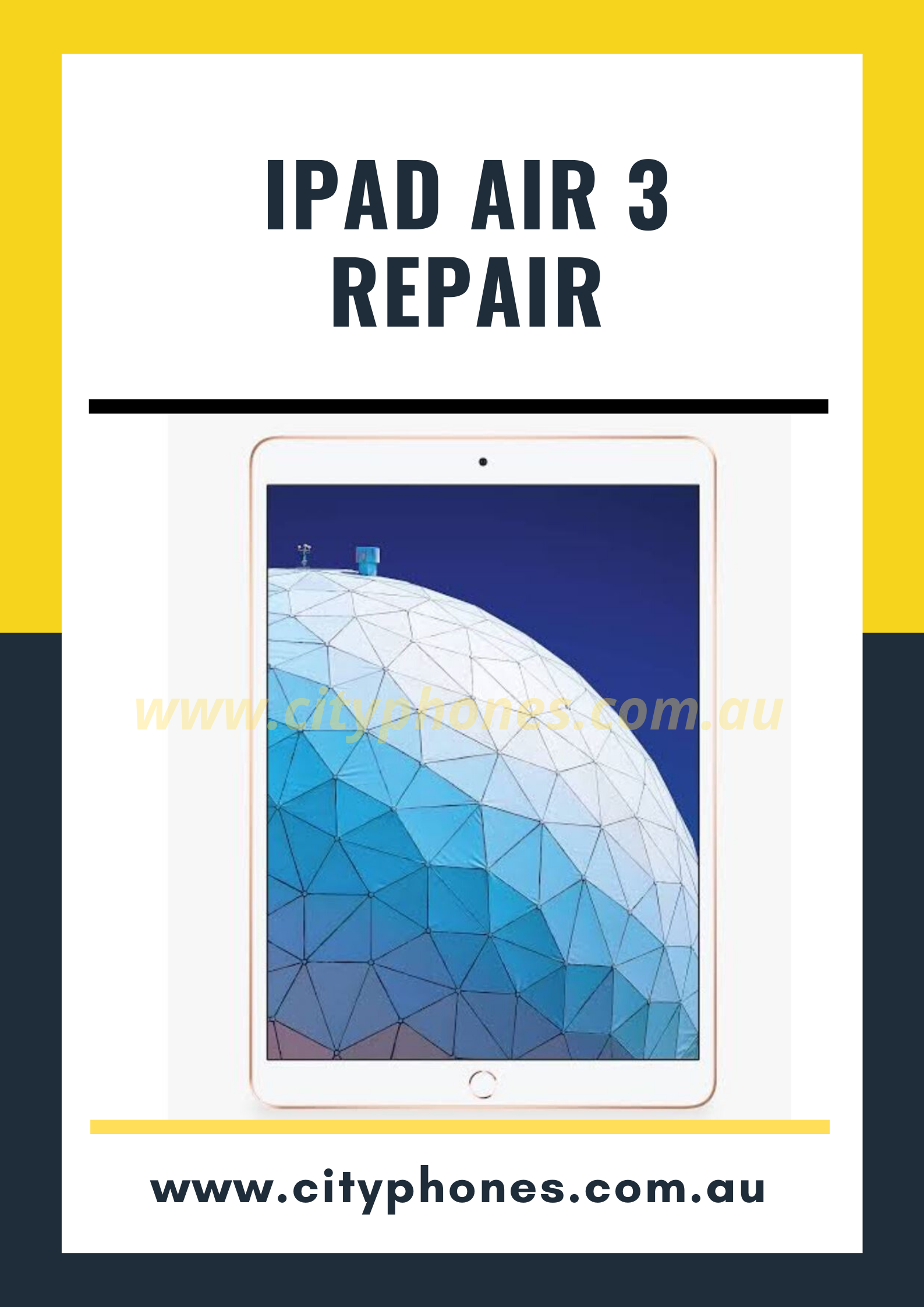 IPAD Air 3 Repair in Melbourne
The new IPAD Air 3 is the follow-up to a legendary tablet, the IPAD Air 2.
The second-generation IPAD Air 3 introduced a thinner profile, laminated digitizer, and Touch ID to Apple's tablet lineup for the very first time. The IPAD AiR 2 was also well-regarded for its speed — sporting 2GB of RAM for the first time in any iOS device, and a new chip that put an emphasis on GPU performance.
IPAD Air 3 repair in Melbourne
At Cityphones we can fix your IPAD  Air 3 
Most of the repairs are completed on the same day.
Call us today for more details.
Related services are
IPAD Air 3 screen repair

IPAD Air 3 battery replacement

IPAD Air 3 charging port repair

IPAD Air 3

LCD repair