Google Pixel 3 Repair
| Issue | Price |
| --- | --- |
| Google Pixel 3 LCD Repair (Broken LCD, No display, lines, dead pixels, etc ) | $249 |
| Google Pixel 3 Back Glass Replacement | $75 |
| Google Pixel 3 Battery Replacement | $119 |
| Google Pixel 3 Charging Port Repair | $119 |
| Google Pixel 3 Microphone Repair | $119 |
| Google Pixel 3 Ear Speaker Repair | $119 |
| Google Pixel 3 Finger Print Scanner Repair | $99 |
| Google Pixel 3 Ringer/loudspeaker Repair | $119 |
| Google Pixel 3 Headphone Port Repair | $119 |
| Google Pixel 3 Back Camera Repair | $119 |
| Google Pixel 3 Front Camera Repair | $119 |
| Google Pixel 3 Camera Lens Repair | $49 |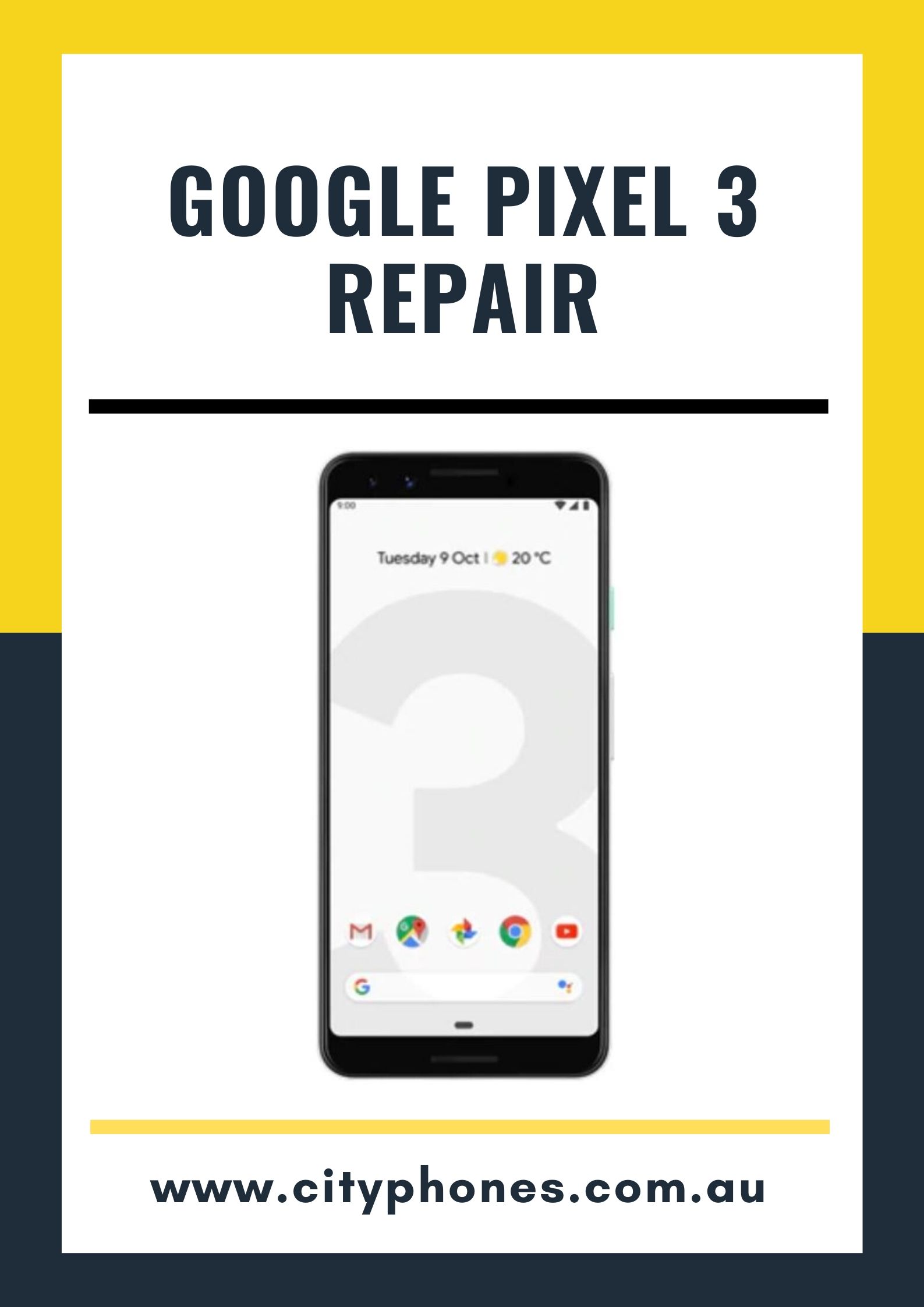 Google Pixel 3 Repairs and screen repair in Melbourne CBD Australia. The most waited for the phone for the year for Android fans. Google Pixel 3 is here, comes with wireless charging, NFC, Type C charging cable, rapid charge and much more. As its very durable and highly technical phone, but still, there is a chance you can damage it easily. If you have accidently broken the Screen on Google Pixel 3 and looking for a reliable repairer to fix it within a day. Look no further than Cityphones.
With the Google Pixel 3, the company came up with the different style of phone model. The Teardown of Google Pixel 3 explains the different approach to make a phone with wireless charging compatibility.
At Cityphones, we have fixed the following issues with Google Pixel 3,
-Broken Screen,
-Broken LED or LCD
-Broken Charging port
-Faulty Motherboard
-Faulty cameras
And much more, visit our store to find out more.