Huawei Mate 10 Lite Repair

Huawei Mate 10 Lite Repair
| Issue | Price |
| --- | --- |
| Huawei Mate 10 Lite Screen Repair | $149 |
| Huawei Mate 10 Lite Battery Replacement | $99 |
| Huawei Mate 10 Lite Charging Port Repair | $99 |
| Huawei Mate 10 Lite Microphone Repair | $99 |
| Huawei Mate 10 Lite Ear Speaker Repair | $99 |
| Huawei Mate 10 Lite Ringer/loudspeaker Repair | $99 |
| Huawei Mate 10 Lite Headphone port Repair | $99 |
| Huawei Mate 10 Lite Back Camera Repair | $99 |
| Huawei Mate 10 Lite Front Camera Repair | $75 |
| Huawei Mate 10 Lite Camera Lens Repair | $45 |
| Huawei Mate 10 Lite Back Glass repair | $99 |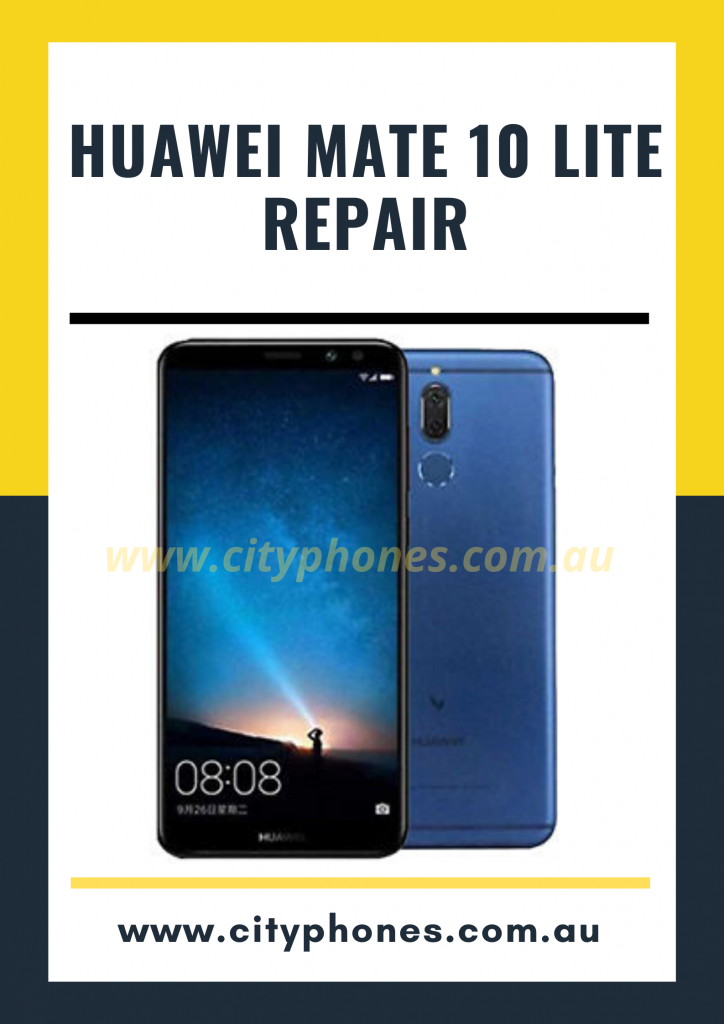 Huawei Mate 10 Lite Repair in Melbourne
Probably every Huawei flagship – be it P-series or a Mate – has had a trusted companion, a Lite version to complement – and… well, compliment it. The flagship shines even brighter next to a less gifted stablemate. The Lite model, in turn, doesn't mind sharing some of the reflected light. It always works both ways and manufacturers are trying to get the best of it.
Few of the Lites have succeeded in capturing the essence of the main act though – content with living in the flagship's shadow. Now, the Huawei Mate 10 Lite claims to be different.
Huawei makes a big deal of the Mate 10 Lite sporting four cameras and technically that's not an overstatement. True, the secondary 2MP shooters serve purely as depth sensors in portrait and a number of custom aperture modes – they can't help in low-light scenes. But those pro-grade effects seem to be highly sought after and making them available on a Lite is a smart move by Huawei.
Huawei Mate 10 Lite screen repair in Melbourne CBD by qualified professionals. We have high-quality parts available to fix your Huawei Mate 10 Lite screen on the spot.
Our friendly and welcoming staff is capable to have it ready while you have lunch or a cup of coffee. New devices are high tech these days and they also have very fragile parts inside. So, if these devices are handled by unprofessional, they can cause more damage it.
BEST HUAWEI MATE 10 LITE SCREEN REPAIR IN MELBOURNE
With Cityphones, you do not have to worry about it. Our trained experts can fix it in just minutes.  We cover all types of repair for Huawei Mate 10 Lite phones, whether its broken screen or broken LCD, broken charge port, headphones not working properly or any other issue.
Cityphones can fix the following damages to Huawei Mate 10 Lite.
-Broken Screens
-Broken LCD
-Faulty charging port
-Faulty Headphone Jack
-Faulty back/front cameras
-Motherboard issues
-Broken parts
Please feel free to contact us on 0426504955
Huawei Screen Repair Melbourne.
Huawei Mate 10 Lite Screen Repair in Melbourne.
Huawei Mate 10 Lite battery Repair in Melbourne.