Google Pixel 2 XL Repair
| Issue | Price |
| --- | --- |
| Google Pixel 2 XL Screen Repair ( LCD and touch are Still working ) | $249 |
| Google Pixel 2 XL LCD Repair (Broken LCD, No display, lines, dead pixels, etc ) | $249 |
| Google Pixel 2 XL Back Glass Replacement | $49 |
| Google Pixel 2 XL Battery Replacement | $129 |
| Google Pixel 2 XL Charging Port Repair | $129 |
| Google Pixel 2 XL Microphone Repair | $129 |
| Google Pixel 2 XL Ear Speaker Repair | $129 |
| Google Pixel 2 XL Finger Print Scanner Repair | $99 |
| Google Pixel 2 XL Ringer/loudspeaker Repair | $129 |
| Google Pixel 2 XL Headphone Port Repair | $129 |
| Google Pixel 2 XL Back Camera Repair | $129 |
| Google Pixel 2 XL Front Camera Repair | $129 |
| Google Pixel 2 XL Camera Lens Repair | $49 |
| | |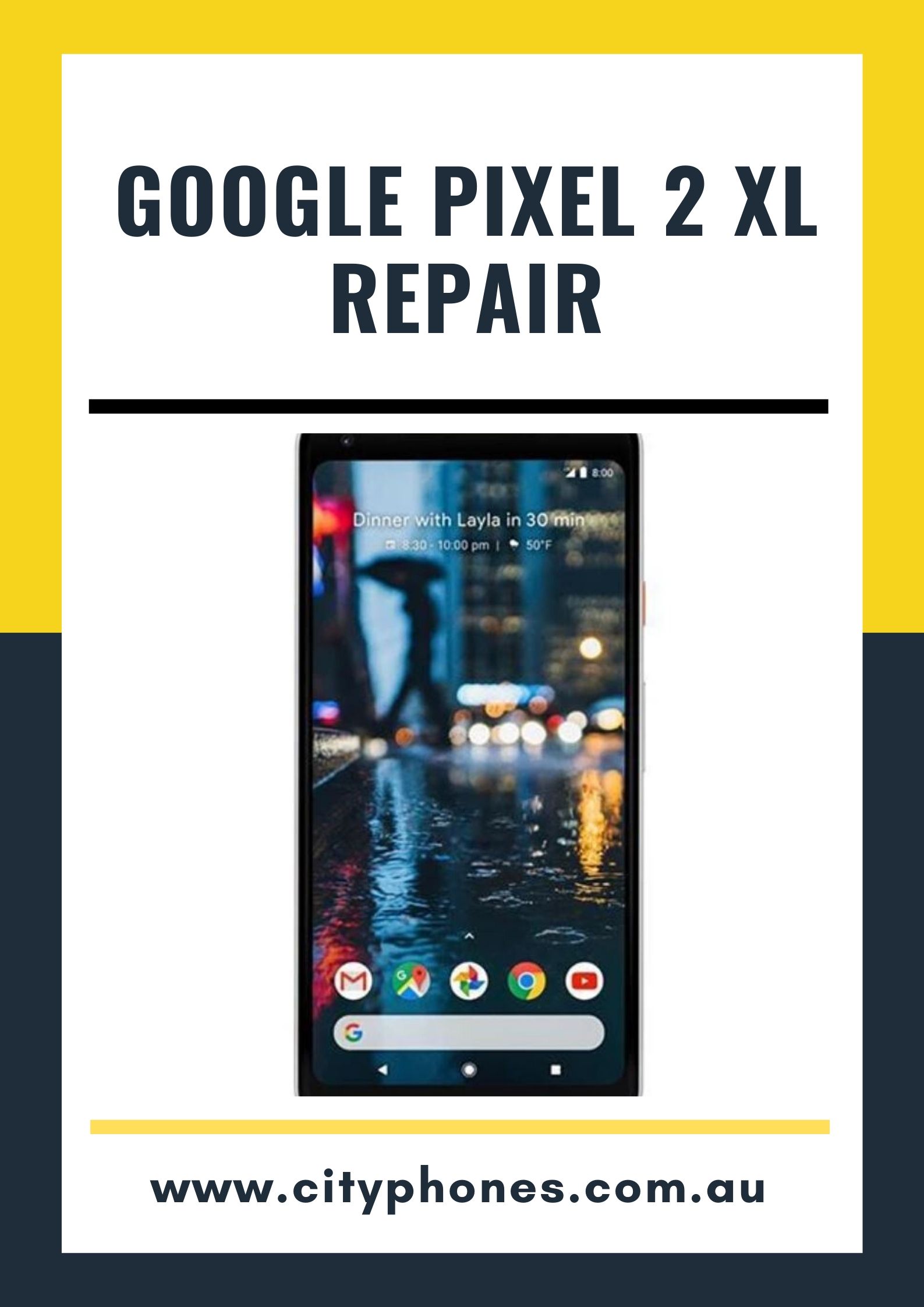 Google pixel 2 XL repair in Melbourne CBD Australia. Google introduces new phones every year and Pixel 2 XL is the flagship launched this year.
If you have broken the screen on Google pixel 2 XL and looking for reliable repairer to fix it within a day, then look no further than Cityphones.
At Cityphones, we have highest quality parts avaliable to fix your device on the spot. Our technicians has over 10 years experience in repairing phones.
We fix most of the damages to Google Pixel 2 XL, following are the examples of our recent repairs:
-Broken Screen
-Broken LCD
-Broken back glass
-Faulty charge port
-Faulty headphones
-Faulty ear speaker
-Motherboard issues