Data Recovery from Broken and Non-Working Phones
Mobile phones hold data in the form of photos, videos, messages, and contacts. When your mobile phone meets with unexpected damage like physical damage or logical damage we can help you to recover data. We have highly skilled and trained technicians who have more than six years of experience in the Data recovery of all makes and models of mobile phones regardless of the operating system. We have a high success rate in recovering data from iPhone, Samsung mobile, Google Pixel mobile, IPAD, and other brand mobile phones like Huawei, OnePlus, OPPO, Sony, LG, and many others.
If your device is damaged and not booting up anymore our technicians can help you to recover most of the data from your phone. We can mainly recover photos, contacts, messages, apps data, and other important information. We can help you to transfer to another phone or on a memory stick/Hard disk.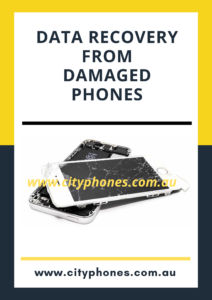 Data Recovery on all Device Types
We take the highest precautions while recovering your important data in the most secure environment. Below mentioned are the types of mobile devices we handle each day to recover the data.
1. iOS-based Devices:- iOS-based mobile phones like IPHONE store their entire data in their internal memory on a NAND memory chip. The latest model phones also use crypto processors to encrypt the data before writing data to the internal flash memory. This technique makes data recovery difficult but our experienced technicians have developed a method to extract user data without doing any type of damage to the flash memory and encryption chips or voiding any warranties.
2. Android-based Devices:- Data has been handled differently in the android based devices as unlike Apple iOS-based devices, Android-based devices allow for different types of internal data storage including SIM cards, NAND internal memory, and Micro-SD cards. Our secure data technicians are experienced enough to retrieve data from each of these storage devices, allowing us to retrieve your important files even if your phone is in non-working condition.
3. Mobile Phones:- Not as popular as Smartphones, regular mobile phones also have data in the form of MMS, emails, contacts, and SMS. We also recover data for these mobile phones that have deleted data or physically damaged components.
4. BlackBerry Phones:- A big name in the mobile phone industry BlackBerry is still used today. We can perform successful data retrieval in these devices running on OS 4 through the latest OS 10.
5. Tablets and IPADs:- We successfully retrieve data from all manufacturers of Tablets and IPADs like Apple, Microsoft, Samsung, and many more. Our highly-skilled technicians have the tools to properly retrieve data from your tablet.
Mobile Phone Failure Scenarios
Smartphones and ordinary mobile phones can experience breaking or non-working conditions in various scenarios after being accidentally dropped or being exposed to the elements and logical failure due to viruses and deletions. A few of the most common scenarios of mobile phone breaking and non-working are:-
Water Damage
Cracked screen
Dropping the phone
Circuit Board failure and breakage
How Does It Work?
Let's say your phone is damaged or unable to start. We recommend you to bring it to our store and the technician will check for you. Most of the time we can recover data on the same day. We will suggest the best and cheapest way for data recovery. The technician will let you know the phone is fixable or not. If it is fixable then you can safely backup your data after repair.
But if the device is badly damaged and beyond economical repair then we will suggest recovering data and copying it to other device.
Data Recovery from Water Damaged Phones
Most of the devices are water resistant these days but still, there are chances that it gets damaged due to liquid. Sometimes phones have a small crack on screen or back glass which makes it easier for water to go inside phones. Also, there are many other ways for the liquid to go inside phones like a Sim tray slot, charging port, Speaker or mic holes, etc.
Once your phone is water damaged there is a high chance that the phone stops working immediately. But sometimes it will take some time like a few days or weeks then the phone becomes faulty.
We suggest that once the phone comes in contact with water, stop using it and bring it to our store. Our technician will open and check the damage to the phone. Don't try Rice Method which is very popular on the internet. It will just make it worst. More you try DIY methods less chance that we can fix or recover data from the phone.
Data Recovery from Warranty Phones
Most of the phones in Australia come with 2-year warranty. But when you send your phone for warranty repairs all data is wiped. Let say your phone is not turning on or Phone screen is not working or Touch is not working then there is no way to backup data by yourself.
At Cityphones we can help you backup data before sending it for repair. This service cost starts from $99.
Data Transfer from Old Phones
Whenever someone buys a new phone then one of the major concerns is how to safely transfer data from the old to the new phone.
At Cityphones we can safely transfer your data from your old phone to your new phone. This service is available for
iPhone to iPhone
iPhone to Android
Android to Android
Android to iPhone
Even if your old phone is not working then we can try to recover data from it and transfer it to the new phone.
Contact us today for more information.