Samsung A12 Screen Repair
| Issue | Price | Repair Time |
| --- | --- | --- |
| Samsung A12 Screen/LCD Repair | $149 | 60 Minutes |
| Samsung A12 Back Glass Replacement | $75 | 60 Minutes |
Samsung A12 Repair
| Issue | Price | Repair Time |
| --- | --- | --- |
| Samsung A12 Battery Replacement | $75 | 60 Minutes |
| Samsung A12 Charging Port Repair | $75 | 60 Minutes |
| Samsung A12 Microphone Repair | $75 | 60 Minutes |
| Samsung A12 Ear Speaker Repair | $75 | 60 Minutes |
| Samsung A12 Ringer/loudspeaker Repair | $75 | 60 Minutes |
| Samsung A12 Back Camera Repair | $75 | 60 Minutes |
| Samsung A12 Front Camera Repair | $75 | 60 Minutes |
| Samsung A12 Camera Lens repair | $45 | 60 Minutes |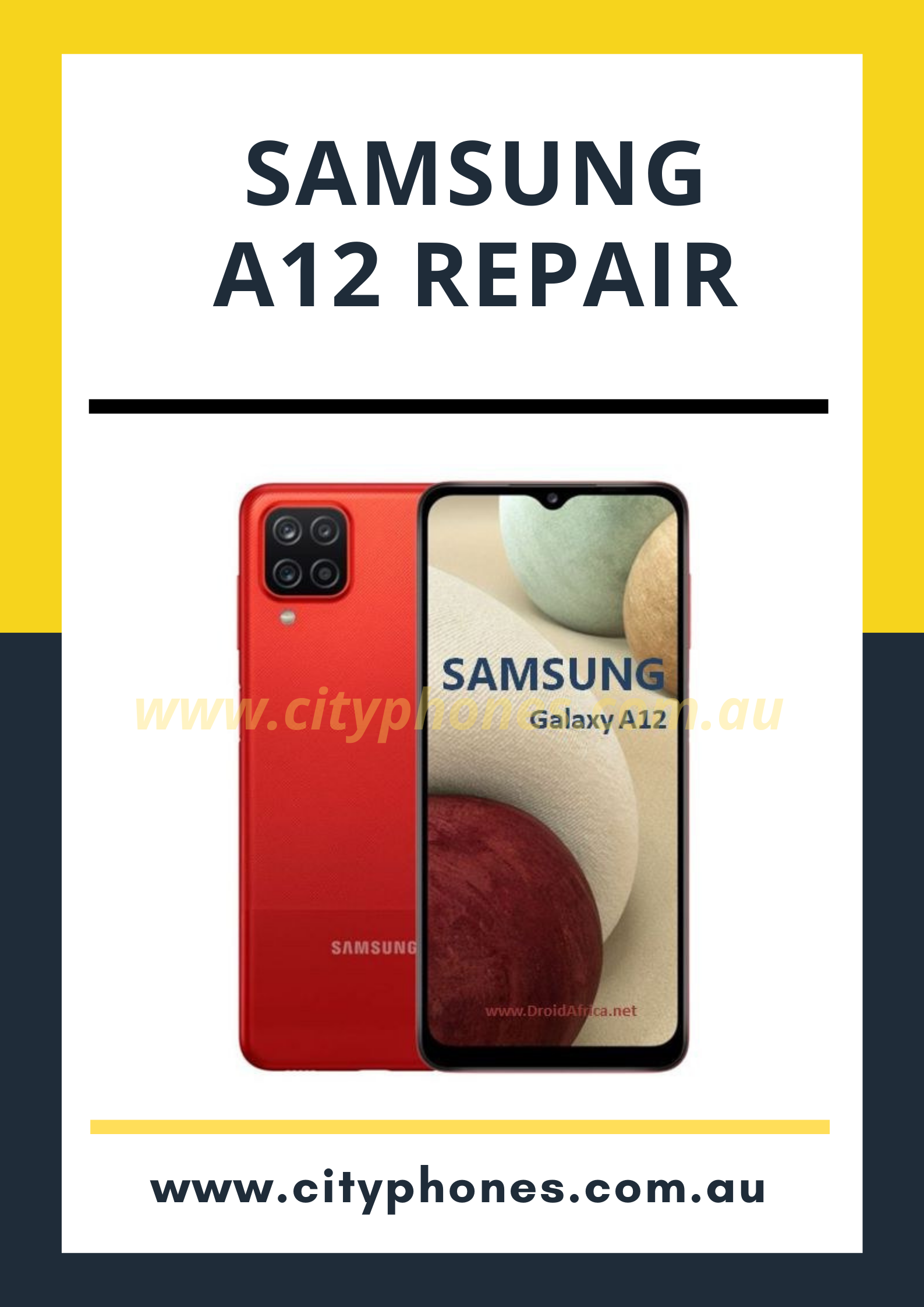 Samsung A12 is an entry-level handset designed to offer the Samsung experience, on a budget. The Galaxy A12 we have here is equipped with a 6.5-inch display. It's one of few LCDs in the OLED-dominated Galaxy lineup, and the 720p resolution is also on the low side of average for the diagonal. It is perfectly adequate for the price point – you're getting an octa-core CPU.
It has a 48MP main camera and a 5MP ultrawide make for a nice tandem that's hard to find. An 8MP selfie camera completes the picture in the imaging department. It is powered by a 5,000mAh battery which is more than enough for this model.
Samsung A12 repair in Melbourne
It is always a good idea to save your phone with tempered glass and a case. We have a Samsung A12 case and Samsung A12 Tempered screen protectors or Samsung A12 tempered glass. You can come to the store or buy from our online store.
Still, if you managed to drop and broke your phone and want Samsung A12 screen repair. We are always here to help you. We can do Samsung a12 screen repair in 45 minutes. 
The second most common repair of this model is the charging port. When phones come in contact with moisture or water this is the first thing that gets faulty. So if your phone shows moisture detected on charging then come to us. We can fix Samsung a12 moisture detected issues.
Most of the repairs are completed on the same day.
Call us today for more details or book online for repair.
Related services are
Samsung A12 battery replacement
Samsung A12 charging port repair
Samsung A12 LCD repair
Samsung A12 not charging
Samsung A12 no display