Samsung A52 Screen Repair
| Issue | Price | Repair Time |
| --- | --- | --- |
| Samsung A52 Screen/LCD Repair | $249 | 60 Minutes |
| Samsung A52 Back Glass Replacement | $75 | 60 Minutes |
Samsung A52 Repair
| Issue | Price | Repair Time |
| --- | --- | --- |
| Samsung A52 Battery Replacement | $75 | 60 Minutes |
| Samsung A52 Charging Port Repair | $99 | 60 Minutes |
| Samsung A52 Microphone Repair | $99 | 60 Minutes |
| Samsung A52 Ear Speaker Repair | $75 | 60 Minutes |
| Samsung A52 Ringer/loudspeaker Repair | $75 | 60 Minutes |
| Samsung A52 Back Camera Repair | $99 | 60 Minutes |
| Samsung A52 Front Camera Repair | $75 | 60 Minutes |
| Samsung A52 Camera Lens repair | $45 | 60 Minutes |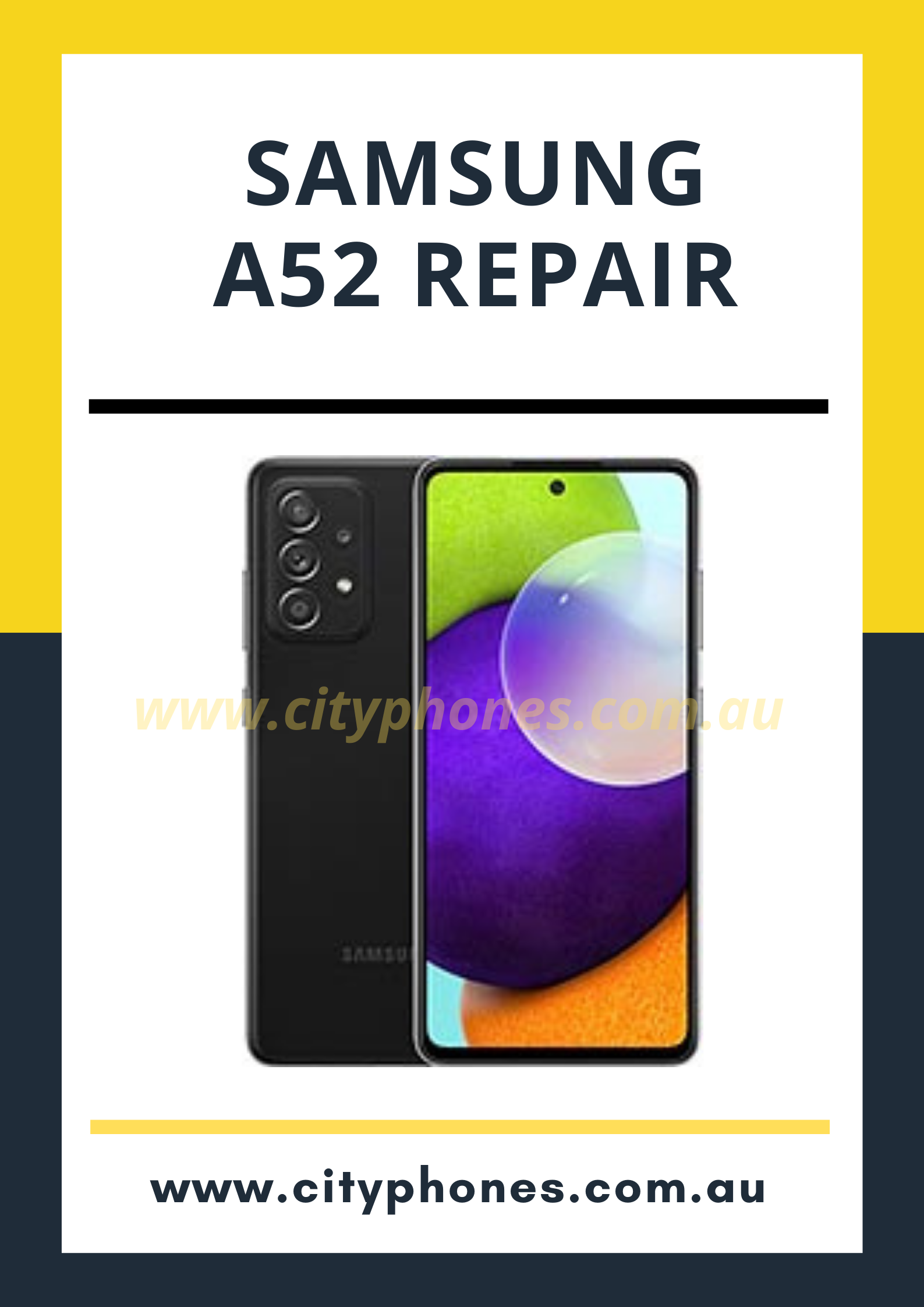 Galaxy A52 comes with major improvements to the hardware, including a new display, better cameras, faster charging, and a separate 5G variant for select markets.Along with the improved hardware, Samsung also promises three incremental Android updates to the Galaxy A52, making it one of the few mid-range smartphones to get such extended software support. It competes with Google Pixel 4a and the OnePlus Nord.
The Samsung Galaxy A52 shares the same — or vastly similar — design blueprint as the Galaxy S21 Ultra. It deviates from the shiny plastic back and holographic designs on previous A series smartphones. In contrast, the Galaxy A52 features a plain plastic back with a non-glassy satin finish, and Samsung will be selling the Samsung Galaxy A52, Galaxy A52 5G, and the Galaxy A72 in this finish.
Samsung A52 repair in Melbourne
It is always a good idea to save your phone with a tempered glass and a case. We have a Samsung A52 case and Samsung A52 screen protectors or Samsung A52 tempered glass. You can come to the store or buy from our online store.
Still, if you dropped your phone and broke it and want the Samsung A52 screen repair,  we are always here to help you. We can do Samsung A52 screen repair in 45 minutes. 
The second most common repair of this model is the charging port. When phones come in contact with moisture or water this is the first thing that gets faulty. So if your phone shows moisture detected on charging then come to us. We can fix Samsung A52 moisture detected issues.
Most of the repairs are completed on the same day.
Call us today for more details or book online for repair.
Related services are
Samsung A52 battery replacement
Samsung A52 charging port repair