IPHONE Se screen repair in Melbourne at the best price
IPHONE SE 2020 Screen Repair
| Issue | Price | Repair Time |
| --- | --- | --- |
| IPHONE SE Screen Repair ( LCD and touch are Still working ) | $99 | 30 Minutes |
| IPHONE SE LCD Repair (Broken LCD, No display, lines, dead pixels, etc ) | $99 ( Aftermarket quality ) or $129 ( original refurbished ) | 30 minutes |
| IPHONE SE Back Glass Replacement | $99 | 60 Minutes |
| Issue | Price | Repair Time |
| --- | --- | --- |
| IPHONE SE Battery Replacement | $99 | 30 Minutes |
| IPHONE SE Charging Port Repair | $99 | 60 Minutes |
| IPHONE SE Microphone Repair | $99 | 60 Minutes |
| IPHONE SE Ear Speaker Repair | $75 | 30 Minutes |
| IPHONE SE Home Button Repair (without touch id) | $75 | 30 Minutes |
| IPHONE SE Ringer/loudspeaker Repair | $75 | 30 Minutes |
| IPHONE SE Back Camera Repair | $129 | 30 Minutes |
| IPHONE SE Front Camera Repair | $75 | 30 Minutes |
| IPHONE SE Camera Lens repair | $49 | 30 Minutes |
| IPHONE SE Back Frame Replacement | $199 | 60 Minutes |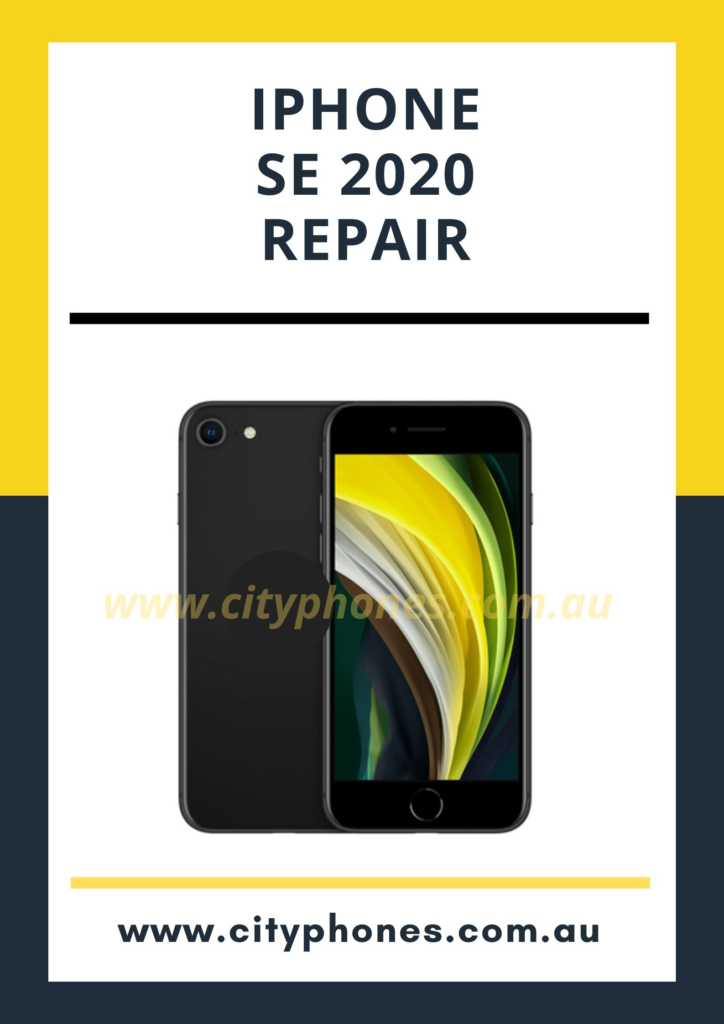 IPHONE SE Repair in Melbourne
Apple's recently introduced IPHONE SE marks a turning point in consumer technology. It's a smartphone that delivers all the tech that we care about, without making us pay through the nose for it.
The new IPHONE SE's lack of compromise is what makes it remarkable. Apple took all the best parts from its expensive IPHONEs — including a fast computing processor and an excellent camera — and squeezed them into the shell of an older IPHONE with a home button and smaller screen. At the same time, it managed to include useful features that were previously exclusive to fancy new phones, like water resistance, wireless charging and so-called portrait photos.
At 4.7 inches, the display is smaller than the jumbo 6.1-inch screen on the IPHONE 11. But that may be a benefit. The 4.7-inch size is better suited to one-hand use, so it's easy to use your thumb to reach from the home button to each corner of the screen. Also important, the phone's smaller body fits more comfortably in a pocket.
The SE's second big cost-saver is the use of a home button for unlocking the device, rather than the face scanners seen on modern smartphones. The IPHONE fingerprint scanners have always worked quickly and reliably, and so does this one.
IPHONE SE Repairs in Melbourne and IPHONE SE Screen Repair at genuine price. Call Now!
IPHONE SE Screen repair cost and services in Melbourne CBD and Australia wide via post. Just mail in your broken device to our IPHONE repair center in Melbourne CBD and we will ship it back to repair.
We have quality parts and competitive price in the market.  IPHONE SE is very durable and fast phone within budget. It has all the high specifications you can expect from a high-end smartphone.  We also understand the value of the device in our lives these days.
We will have your device fixed as soon as possible, normally screen repair on Apple IPHONE SE devices takes around 30 minutes. Our qualified and friendly staff is ready to help you out in any sort of damage.
Please Note: After repair the waterproof devices may not remain waterproof anymore.
At Cityphones we give most importance to our customer's phone as we know their value. All repair comes with a warranty from us.
Cityphones can fix the following damages to IPHONE SE,
-Broken Screens
-Broken LCD
-Faulty charging port
-Faulty Headphone Jack
-Faulty back/front cameras
-Water damage
-Battery not charging
-Motherboard issues
Please feel free to get in touch with an expert on 0426504955
IPHONE 7, 8 and Se all cases are the same. Check our Online store to buy accessories.