IPHONE SE 2020 Screen Repair
| Issue | Price | Repair Time |
| --- | --- | --- |
| IPHONE SE Screen Repair | $99 | 30 Minutes |
| IPHONE SE Back Glass Replacement | $99 | 60 Minutes |
| Issue | Price | Repair Time |
| --- | --- | --- |
| IPHONE SE Battery Replacement | $75 | 30 Minutes |
| IPHONE SE Charging Port Repair | $99 | 60 Minutes |
| IPHONE SE Microphone Repair | $99 | 60 Minutes |
| IPHONE SE Ear Speaker Repair | $75 | 30 Minutes |
| IPHONE SE Home Button Repair (without touch id) | $75 | 30 Minutes |
| IPHONE SE Ringer/loudspeaker Repair | $75 | 30 Minutes |
| IPHONE SE Back Camera Repair | $129 | 30 Minutes |
| IPHONE SE Front Camera Repair | $75 | 30 Minutes |
| IPHONE SE Camera Lens repair | $49 | 30 Minutes |
| IPHONE SE Back Frame Replacement | $149 | 60 Minutes |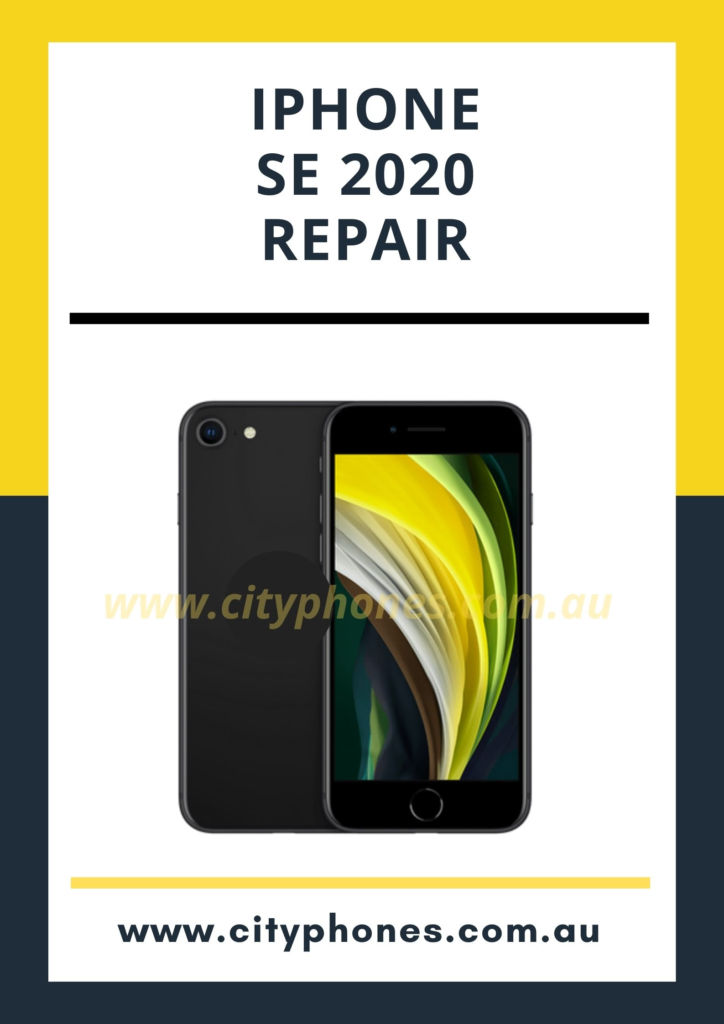 IPHONE SE Repair in Melbourne and Greensborough
Released on 31st March 2016 IPHONE SE comes with a 4.7inches(diagonal) widescreen LCD multi-touch display with IPS technology. The screen resolution is a 1334-by-750-pixel resolution with 326 PPI. Apple IPHONE SE is powered by a one-core Apple A9 processor and A13 Bionic chip. It comes with 2GB of RAM, a 12-megapixel camera rear camera and a 1.2 megapixels camera on the front to take selfies. Apple IPHONE SE is based on iOS 9.3.2, upgradable to iOS 15.2, and packs 16GB of inbuilt storage. The Apple IPHONE SE is a single sim (GSM) mobile that accepts a Nano-SIM card. The Apple IPHONE SE measures 123.80X58.60X7.66mm with a weight of 113.00grams. It is launched in Gold, Rose Gold, Silver, and Space Gray colors. Connectivity options on the Apple IPHONE SE include Wi-Fi, GPS, Bluetooth v4.20, NFC, 3G, and 4G. Sensors on the phone include an accelerometer, ambient light sensor, gyroscope, proximity sensor, and compass/magnetometer. The body is made up of an aluminum frame with an aluminum back and a Glass front (Gorilla Glass). Although the IPHONE SE front screen is made up of Gorilla glass which is quite durable and provides extra durability to the touch screen, yet it is vulnerable to physical damages like a sudden drop from the hands of the owner or the phone slips from hands. In such a situation the screen is likely to get cracks and here is the role of City Phones comes into play as the team of expert IPHONE repair technicians is capable of repairing the cracked screen of your IPHONE SE 2020 in just 30 minutes to an hour.
IPHONE SE Screen Repair in Melbourne and Greensborough
City Phones assure you that we have repaired a minor crack on the touch screen to a bigger one in which it almost covers the total screen of your IPHONE SE mobile phone, we are prepared to repair and replace all screen related problems that come in our way. Every City Phones technician goes through an intensive training process, and we maintain an environment of constant learning in which no mobile phone is too new, and no technology is too complicated. All technicians whether they are from Melbourne or Greensborough are trained to perform IPHONE screen repairs which you can trust upon. We charge you reasonably for our screen replacement services and we use genuine IPHONE replacement parts to provide durability and to provide long-lasting effect to our IPHONE SE screen repair services. Screen repair prices vary as per the model and type of repair needed in your IPHONE.
IPHONE SE LCD Repair in Melbourne and Greensborough
Is the glass of your IPHONE SE touchscreen broken or the LCD screen cracked? We know that having a glass or LCD broken is annoying and therefore we offer one of the lowest prices for this repair in the market. Accidents happen, but that doesn't mean you have to blow your entire budget on an expensive replacement phone. Instead, choose our IPHONE SE LCD replacement service which will get your IPHONE SE's LCD replaced satisfactorily replaced from a high-quality screen which gives your phone a brand-new look and you can now showcase your IPHONE in front of your relatives, friends, and colleagues. We replace the LCD screen of your IPHONE on the spot within just 30 minutes to an hour.
IPHONE SE Battery Replacement in Melbourne and Greensborough
You can count on the highly skilled, professional technicians that IPHONE repair in Melbourne and Greensborough provide to help you with mobile repair if you need it. As a full-service IPHONE battery replacement, we only use genuine replacement parts for Apple IPHONE battery replacement and OLED on some IPHONE screen repair and IPHONE battery replacement, parts that are certified to work on Apple devices. Need a genuine IPHONE battery replacement? No problem, City Phones also keeps stock of original parts for its battery replacement service for IPHONE. With every repair, we provide a guaranteed standard repair warranty to back our repair service.
IPHONE SE Charging Port Replacement in Melbourne and Greensborough
If your IPHONE SE is not charging properly you need to check if your IPHONE SE's charging port is working fine or not by replacing the charging adapter and the charging cable. If after doing all these things your IPHONE is not charging it is sure your IPHONE charging port is faulty and you need to change it with a high-quality charging port which after replacement will enable your IPHONE SE to charge again like before. For replacing the charging port of your IPHONE look no further than City Phones as the team of expert technicians working with them will replace the faulty charging port in just 30 minutes to an hour. All our IPHONE charging port replacement service comes with a standard charging port warranty which provides peace of mind to our customers and keeps them worry less. As our charging port replacements use genuine replacement parts which provide a long-lasting effect to our repair services. We also accept repair requests via post in which our customers send their faulty phones with post service, we repair your phones carefully test all the other part of your IPHONE SE are they working properly or not, if they are not working properly, we repair them also and after ensuring the parts are working 100% correct, we send your phone at your address.
IPHONE SE Front and Back Camera Replacement in Melbourne and Greensborough
With the 12MP back camera and 1.2MP front camera, it is an amazing experience to click memorable photos from your IPHONE SE mobile phone. It is quite annoying if all of a sudden after an accident like a sudden drop from the hands of an IPHONE user your IPHONE SE starts taking very bad quality photos which are blurry and not clear. In this situation, it becomes mandatory to replace the front camera lens and the back camera lens so that you can again take magnificent photos from your IPHONE SE. Replacing the camera lens is a very precise repair service that must only be conducted by an experienced IPHONE repair service provider store and City Phones is the leading IPHONE repair service provider store within Melbourne and Greensborough. We will not take more than 30 minutes to an hour to replace the front camera lens and the back camera lens of your IPHONE SE mobile phone. We assure you that we will make all efforts to replace the faulty camera lens of your IPHONE SE mobile phone with a premium quality mobile phone lens for both the front and back camera lens thus making your all efforts to start taking amazing photos again with your IPHONE SE mobile phone.
City Phones also deals with world's leading brands IPHONE SE cases, covers, and IPHONE SE Screen Protectors at competitive prices than the market. These cases, covers, and screen protectors will minimize the damage if your IPHONE suddenly drops from your hands and provide protection to your IPHONE SE's screen from accidental slips. To purchase premium quality branded IPHONE SE cases, covers, tempered glass, and screen protectors visit our online store to order online IPHONE SE accessories available at competitive prices with free shipping and afterpay facility which enables you to buy your favorite IPHONE case and screen protector now and pay for it later. Apple's recently introduced IPHONE SE marks a turning point in consumer technology. It's a smartphone that delivers all the tech that we care about, without making us pay through the nose for it. The new IPHONE SE's lack of compromise is what makes it remarkable. Apple took all the best parts from its expensive IPHONEs — including a fast-computing processor and an excellent camera — and squeezed them into the shell of an older IPHONE with a home button and smaller screen. At the same time, it managed to include useful features that were previously exclusive to fancy new phones, like water resistance, wireless charging and so-called portrait photos. At 4.7 inches, the display is smaller than the jumbo 6.1-inch screen on the IPHONE 11. But that may be a benefit. The 4.7-inch size is better suited to one-hand use, so it's easy to use your thumb to reach from the home button to each corner of the screen. Also important, the phone's smaller body fits more comfortably in a pocket.
The SE's second big cost-saver is the use of a home button for unlocking the device, rather than the face scanners seen on modern smartphones. The IPHONE fingerprint scanners have always worked quickly and reliably, and so does this one. IPHONE SE Repairs in Melbourne and IPHONE SE Screen Repair at genuine price. Call Now! IPHONE SE Screen repair cost and services in Melbourne CBD and Australia wide via post. Just mail in your broken device to our IPHONE repair center in Melbourne CBD and we will ship it back to repair.
We have quality parts and competitive price in the market.  IPHONE SE is very durable and fast phone within budget. It has all the high specifications you can expect from a high-end smartphone.  We also understand the value of the device in our lives these days. We will have your device fixed as soon as possible, normally screen repair on Apple IPHONE SE devices takes around 30 minutes. Our qualified and friendly staff is ready to help you out in any sort of damage. At Cityphones we give most importance to our customer's phone as we know their value. All repair comes with a warranty from us.
Cityphones can fix the following damages to IPHONE SE,
-Cracked Screen
-Non-Working LCD
-Non-Working Charging Port
-Non-Working Headphone Jack
-Non-Working Back/Front Camera
-Water Damage Repair
-Battery Issue
-Motherboard Problem
IPHONE 7, 8 and SE all cases are the same. Check our Online store to buy accessories.