IPHONE 11 Screen Repair : IPHONE 11 Repair in Melbourne
IPHONE 11 Screen Repair
| Issue | Price | Repair Time |
| --- | --- | --- |
| IPHONE 11 Screen Repair ( LCD and touch are Still working ) | $175 ( Original Refurbished ) | 30 Minutes |
| IPHONE 11 LCD Repair (Broken LCD, No display, lines, dead pixels, etc ) | $199 ( Original Refurbished ) | 30 minutes |
| IPHONE 11 Back Glass Replacement | $149 | 1-2 hours |
| Other IPHONE 11 Repair | Price | Repair Time |
| --- | --- | --- |
| IPHONE 11 Camera Lens repair | $75 | 30 Minutes |
| IPHONE 11 Back Frame Replacement | $299 | 60 Minutes |
| IPHONE 11 Battery Replacement | $180 | 60 Minutes |
| IPHONE 11 Charging Port Repair | $149 | 60 Minutes |
| IPHONE 11 Microphone Repair | $149 | 60 Minutes |
| IPHONE 11 Ear Speaker Repair | $149 | 60 Minutes |
| IPHONE 11 Ringer/loudspeaker Repair | $149 | 60 Minutes |
| IPHONE 11 Back Camera Repair | $199 | 60 Minutes |
| IPHONE 11 Front Camera Repair (without Face id) | $149 | 60 Minutes |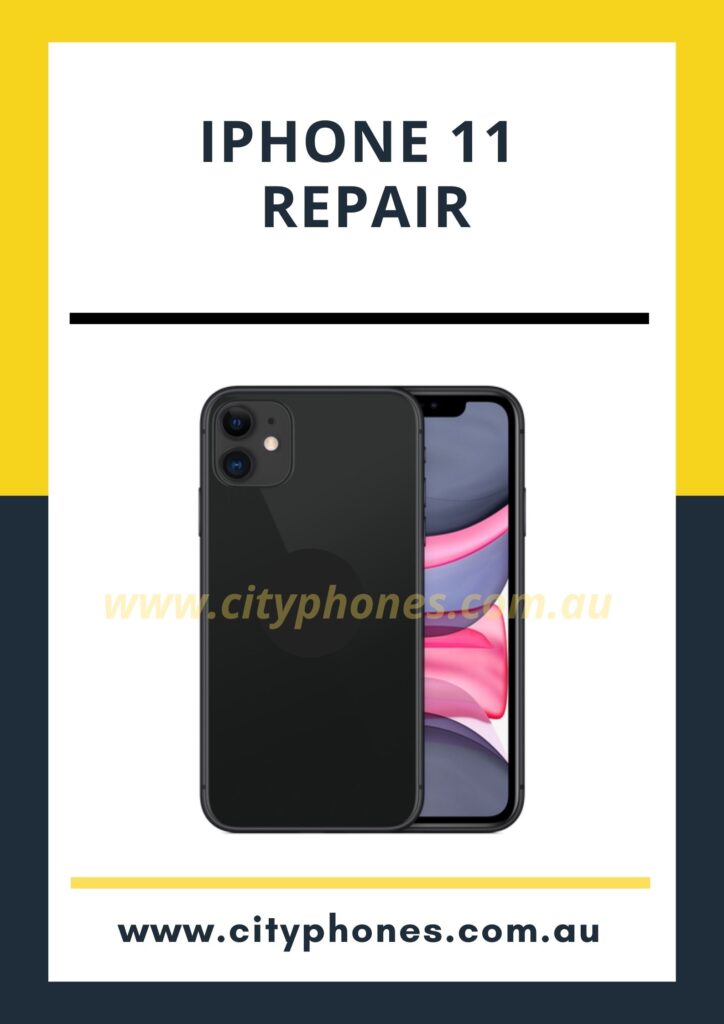 IPHONE 11 Repair in Melbourne
IPHONE 11 Repairs in Melbourne and IPHONE 11 Screen Repair at a genuine price. Call Now!
IPHONE 11 Screen repair cost and services in Melbourne CBD and Australia wide via post. Just mail in your broken device to our IPHONE repair center in Melbourne CBD and we will ship it back to repair.
We have quality parts and competitive prices in the market.  IPHONE 11 is a very durable and fast phone within budget. It has all the high specifications you can expect from a high-end smartphone.  We also understand the value of the device in our lives these days.
We will have your device fixed as soon as possible, normally in 30 minutes hour. Our qualified and friendly staff is ready to help you out in any sort of damage.
Please Note: After repair the waterproof devices may not remain waterproof anymore.
At Cityphones we give most importance to our customer's phone as we know their value. All repair comes with a warranty from us.
Cityphones can fix the following damages to IPHONE 11,
-Broken Screens
-Broken LCD
-Faulty charging port
-Faulty Headphone Jack
-Faulty back/front cameras
-Water damage
-Battery not charging
-Motherboard issues
Please feel free to get in touch with the expert on 0426504955
If you are looking for good aces or tempered glass for IPHONE 11 then check our ONLINE STORE.