Samsung Galaxy Z Flip Repair
Samsung Z Flip Repair Price
| Issue | Price |
| --- | --- |
| Screen Protector Replacement | Call |
| Samsung Z Flip Screen Repair (Main/Internal Screen) | Call |
| Samsung Z Flip Screen Repair ( Sub/Outer Screen) | Call |
| Samsung Z Flip Battery replacement | Call |
| Samsung Z Flip Charging port replacement | Call |
| Samsung Z Flip Microphone Repair | Call |
| Samsung Z Flip Ear Speaker Repair | Call |
| Samsung Z Flip Ringer Repair | Call |
| Samsung Z FlipBack Camera Repair | Call |
| Samsung Z FlipFront Camera Repair | Call |
| Samsung Z Flip Camera lens Repair | Call |
| Samsung Z FlipBack Glass replacement ( Cracked Back glass ) | Call |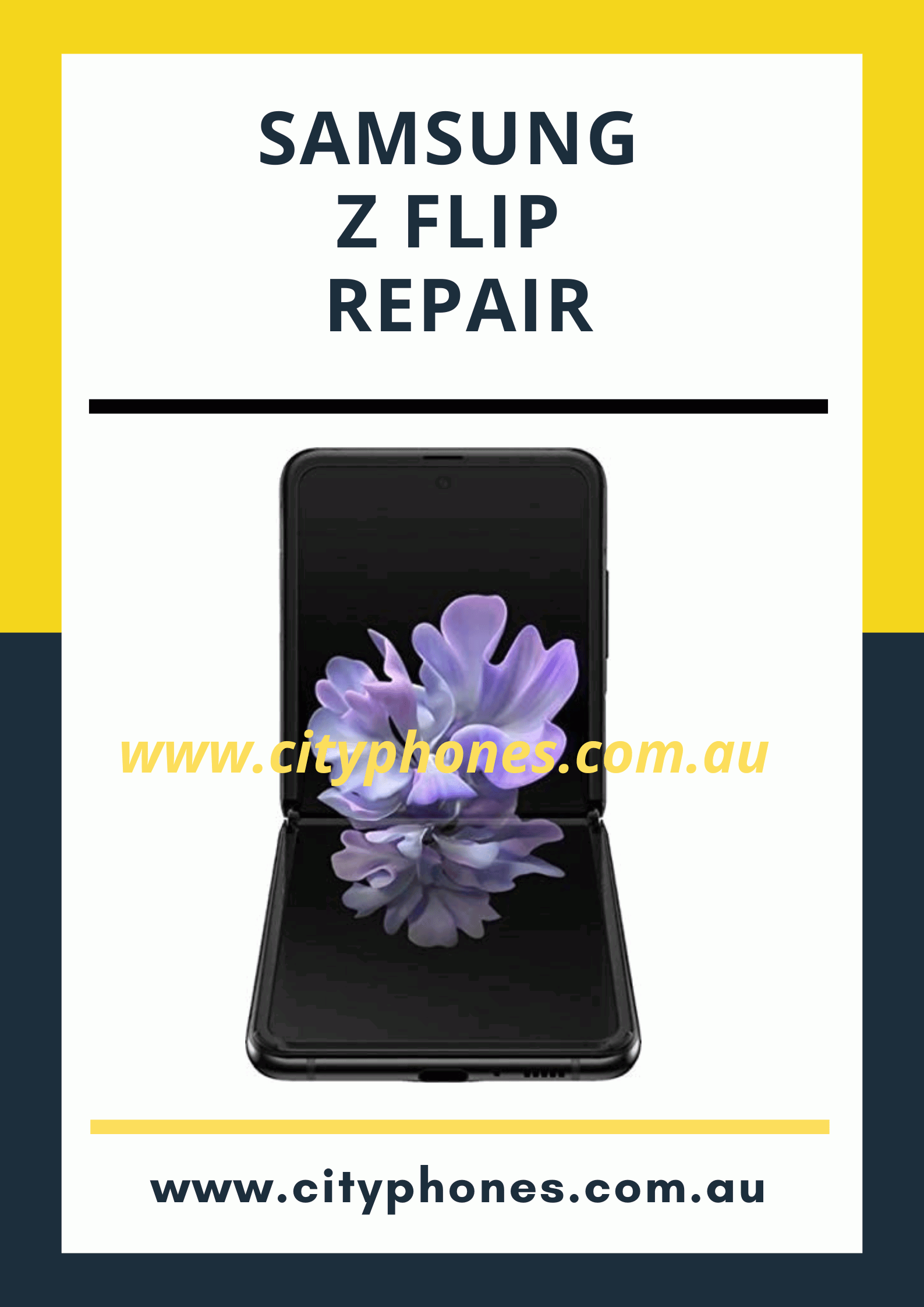 Samsung Galaxy Z Flip Repair
Samsung Galaxy Z Flip Screen Repair in Melbourne CBD – Samsung Authorized Service
Centre
City Phones – Samsung Authorized Service Centre, replace the damaged display screen of your Samsung Galaxy Z Flip with genuine parts sourced from Samsung with standard warranty covered. Our repair technicians are equipped with the latest tools and have years of experience. We believe in 100% customer satisfaction and always aim to provide excellent services with affordable price. For the best screen repair services look no further than Samsung Galaxy Z Flip repair service in Greensborough and Melbourne.

Samsung Galaxy Z Flip Battery Replacement Melbourne
Owned your Samsung Galaxy Z Flip phone for a while? You might find your phone dying more quickly than it used to, or your phone might stop charging altogether. Your phone's battery might need to be replaced with the new battery. Here at City Phones, we have access to genuine Samsung repair parts. If you're having battery-related issues, bring your mobile phone to City Phones – Samsung Authorized repair Centre in Melbourne for a quick diagnosis and repair from a trustworthy technician.
Samsung Z Flip Charging Port Replacement Greensborough
Samsung Galaxy Z Flip charging port repair applies to the phone that has a damaged, broken, or faulty charging port or dock. We offer free diagnosis service and the best possible charging port replacement service. We have the highest quality Samsung replacement parts! Get your phone's charging port or dock fixed today! You can also get your phone repaired with our mail-in repair service. Simply send your phone through post and we will send it back after it is fixed.
Samsung Galaxy Z Flip Camera Repair in Melbourne
City Phones offers front and back camera replacements for Samsung Galaxy Z Flip in our Melbourne and Greensborough locations. If your Z Flip front and back camera lens cover is cracked, you can bring it to any of our stores with or without the appointment. Get your phone's front camera and back camera fixed today within 1 hour!
Some of our screen repair services for Samsung Galaxy Z Flip are as following:
Repair cracked screen.
Repair broken glass.
Unresponsive touch issues.
Display Screen replacement.
Fix black screen display.
smashed screen repair
shattered screen repair
scratched screen repair
screen damages repair
broken front glass repair
dear area in touch screen repair
City Phones also sells Samsung Galaxy Z Flip cases and screen protectors at a competitive price available online. Our prices are the lowest and we sell Samsung Galaxy Z Flip's best-known brands in the world. Along with every Samsung Galaxy Z Flip case and screen protector get free shipping Australia wide and 10 days return guarantee.