Samsung Galaxy S7 Repair
| Issue | Price |
| --- | --- |
| Samsung Galaxy S7 Screen Repair ( If phone LCD and Touch are still working) | $149 |
| Samsung Galaxy S7 LCD Replacement (Broken LCD, No display, lines, dead pixels, etc ) | $219 |
| Samsung Galaxy S7 Battery replacement | $75 |
| Samsung Galaxy S7 Charging port replacement | $99 |
| Samsung Galaxy S7 Microphone Repair | $99 |
| Samsung Galaxy S7 Ear Speaker Repair | $75 |
| Samsung Galaxy S7 Ringer Repair | $99 |
| Samsung Galaxy S7 Headphone Socket Repair | $75 |
| Samsung Galaxy S7 Back Camera Repair | $99 |
| Samsung Galaxy S7 Front Camera Repair | $99 |
| Samsung Galaxy S7 Camera lens Repair | $45 |
| Samsung Galaxy S7 Back Glass Replacement ( Cracked Backglass ) | $40 |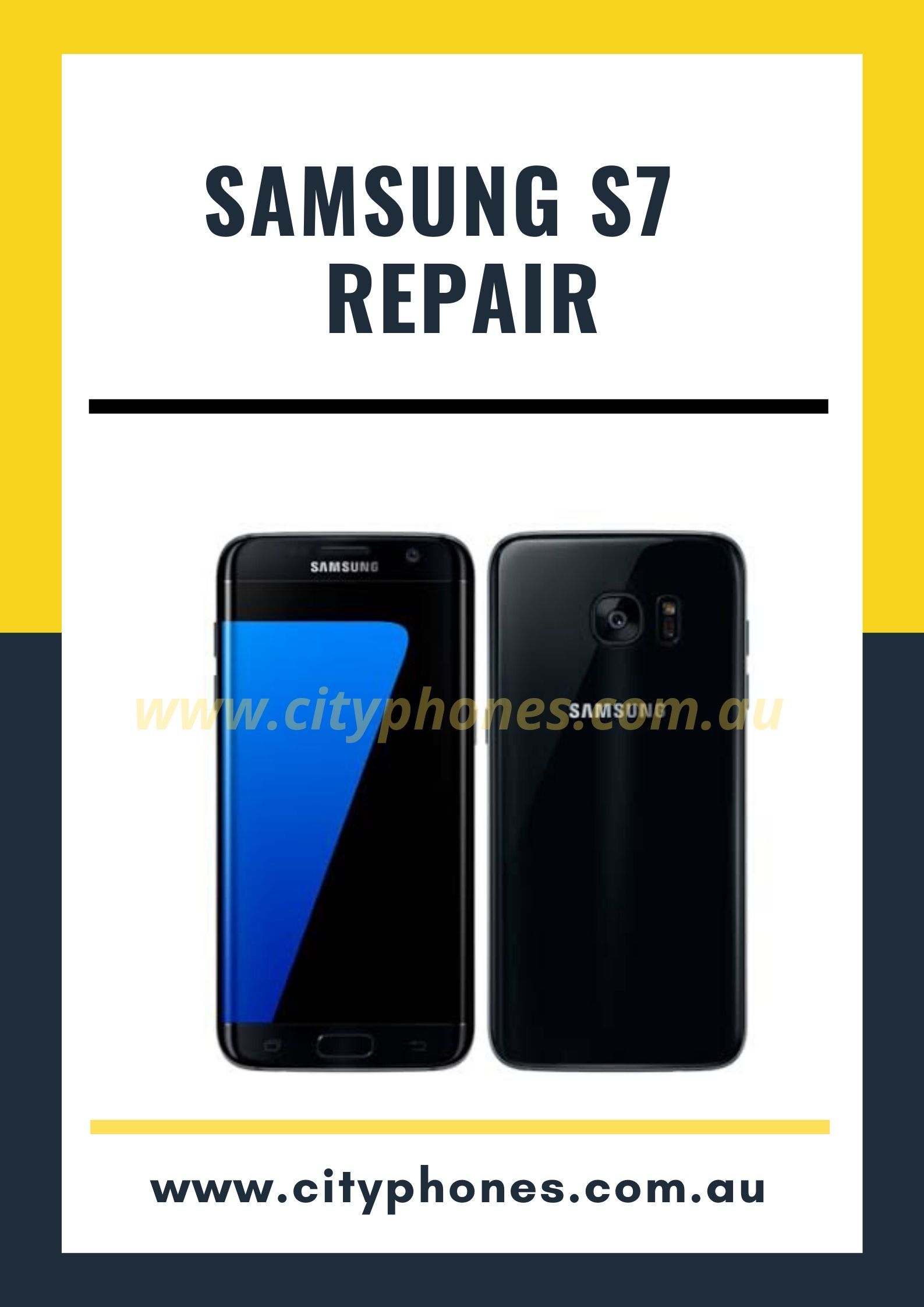 Samsung Galaxy S7 Repair in Melbourne and Greensborough
Are you looking for Samsung Galaxy S7 repair in Melbourne and Greensborough? Visit us in our stores to get on-the-spot Samsung Galaxy S7 repair at an affordable price. All you have to do is just hand over your Samsung Galaxy S7 mobile phone to one of our friendly repair technicians, and we'll take care of the rest for you. We provide a minimum time of 30 minutes to 1 hour to get your mobile phone repaired and bring it back to life. At City Phones, we know how important your mobile phone is to you. That is why we put every effort into getting your mobile phone repaired in the minimum amount of time. Also, we take utmost care to repair your mobile phone and handle all repair work with precision. City Phones is passionate about mobile phone repair technology and loves being able to work in the mobile phone repair field. We strive to produce our very best with every repair we perform at our stores with complete customer satisfaction. We offer a standard repair warranty with every repair we perform. We aim to provide customers with complete peace of mind by providing them with reliable, efficient, and affordable Samsung Galaxy S7 repair services. A team of highly experienced Samsung Galaxy S7 phone repair specialist is always ready to help you repair any type of damage caused to your Samsung mobile phone.
Samsung Galaxy S7 Screen Repair
Screen Repair is the most expensive repair service offered on Samsung mobile phones, and it can only be performed flawlessly by an expert technician who has received proper screen replacement training. City Phones is a team of expert technicians who are more than capable of replacing the Samsung Galaxy S7 broken screen quickly and swiftly. We offer the best-in-class repair services for your Samsung Galaxy S7 mobile phone at an affordable price. We take complete care and resolve all repair issues with your Samsung mobile phone. Simply walk into our Melbourne or Greensborough stores and have any of our staff assess the mobile phones. Our technicians will help you figure out the actual problem with your Samsung Galaxy S7 mobile phone and will suggest the best possible solution for the repair needed on your mobile phone. We perform all Samsung mobile phone repair at our stores and don't send them to any other mobile phone repair store because of which our repair services are affordable and reliable. We have an expert and well-equipped staff with a City Phones team of technicians. These expert team members are highly skilled at executing productive and reliable phone repair solutions.
City phones can fix the following damages to Samsung Galaxy S7 Mobile Phone
-Broken Screens
-Broken LCD
-Faulty charging port
-Faulty Headphone Jack
-Faulty back/front cameras
-Back glass cover
-Motherboard issues
Please feel free to get in touch with the expert on 0426504955 or use online chat service.