Samsung Galaxy S6 Repair
| Issue | Price |
| --- | --- |
| Samsung Galaxy S6 Screen Repair ( If phone LCD and Touch are still working) | $149 |
| Samsung Galaxy S6 LCD Replacement (Broken LCD, No display, lines, dead pixels, etc ) | $199 |
| Samsung Galaxy S6 Battery replacement | $75 |
| Samsung Galaxy S6 Charging port replacement | $99 |
| Samsung Galaxy S6 Microphone Repair | $120 |
| Samsung Galaxy S6 Ear Speaker Repair | $75 |
| Samsung Galaxy S6 Ringer Repair | $99 |
| Samsung Galaxy S6 Headphone Socket Repair | $75 |
| Samsung Galaxy S6 Back Camera Repair | $99 |
| Samsung Galaxy S6 Front Camera Repair | $99 |
| Samsung Galaxy S6 Camera lens Repair | $30 |
| Samsung Galaxy S6 Back Glass Replacement ( Cracked Backglass ) | $40 |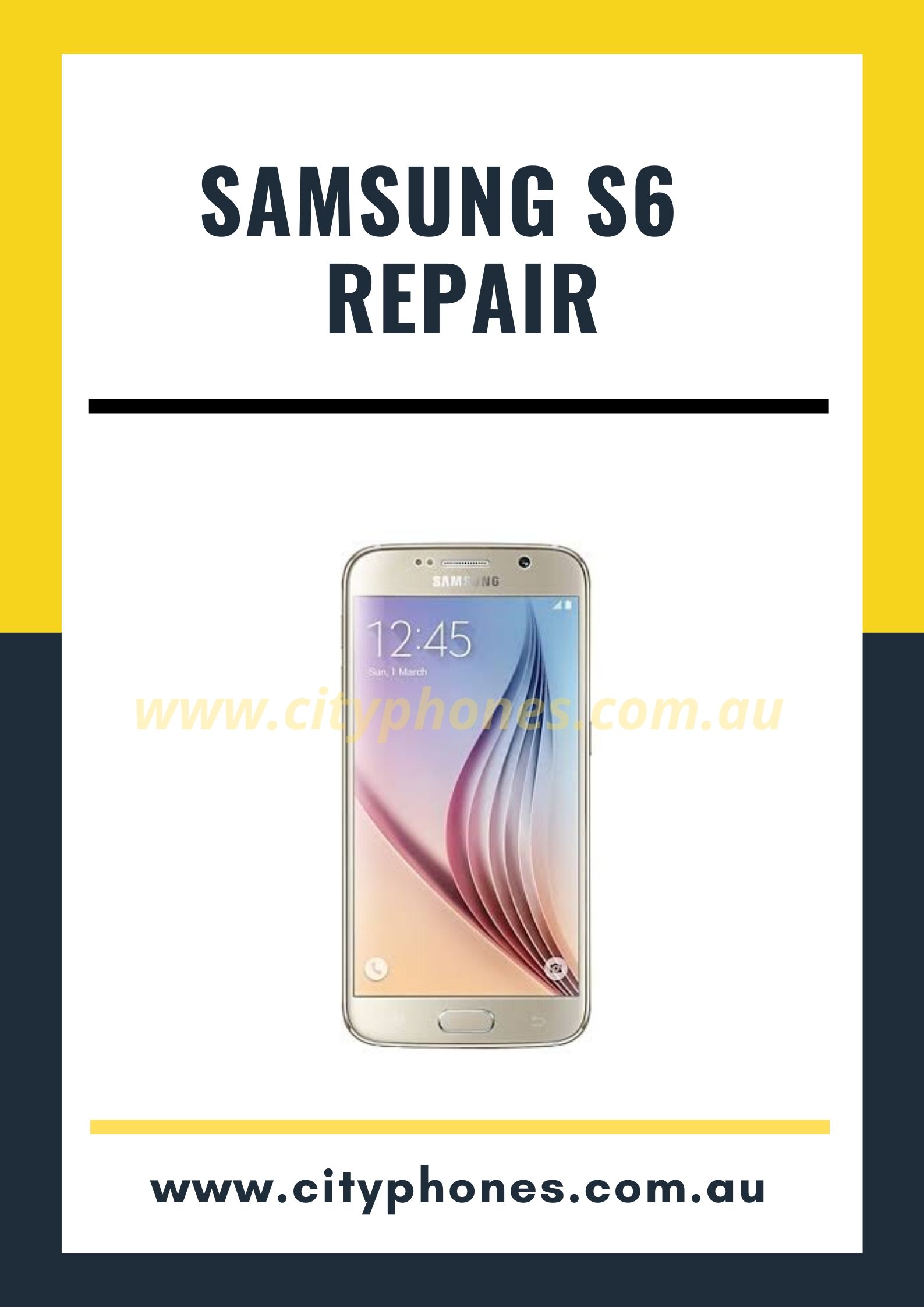 Samsung Galaxy S6 Repair in Melbourne and Greensborough
Do you need Samsung Galaxy S6 repairs in Melbourne and Greensborough? If yes, City Phones is one of the leading mobile phone repair shops which provides quality-based, affordable, and durable repair services for Samsung Galaxy S6 mobile phones. City Phones is a team of highly experienced Samsung mobile phone repair specialists who are always ready to provide high-quality repair services for your damaged Samsung phone. The parts we use for the repair services of Samsung Galaxy S6 mobile phones are genuine. Our goal is to provide quality and efficient repair service for your mobile phone. And with over five years' experience in mobile phone repairs, the standard of our repairs is also one of the highest in Melbourne and Greensborough. We offer a standard repair warranty with every repair we perform. We cover a wide variety of physical repair services for the Samsung Galaxy S6, like screen repair, battery repair, camera repair, charging port repair, water damage repair, and more. Our stores are located conveniently in the middle of Melbourne city and another one in Greensborough Plaza, so you can visit us for on-the-spot mobile repair services within 30 minutes to 1 hour. We understand that your mobile phone plays a very vital role in your everyday life, so we make every effort to repair your Samsung Galaxy S6 mobile phone. We repair your mobile phone with utmost care, using the latest tools and technology, so that we can repair every fault in your Samsung mobile phone with perfection.
Samsung Galaxy S6 Screen Repair
Screen repair is the most common type of repair needed in case your Samsung mobile phone accidentally falls from your hands, resulting in the cracking of your Samsung Galaxy S6 screen. Because screens are made of glass, a single drop can cause devastating cracks.Screen repair is likewise perhaps the most costly repair, among others. City Phones offers excellent screen repair services for Samsung damaged screens. We offer affordable Samsung Galaxy S6 screen repair services with the help of our expert technicians who have been repairing Samsung Galaxy S6 mobile phones for many years and can therefore repair almost every fault with Samsung mobile phones. We repair all mobile phones within our stores in Melbourne and Greensborough, so our mobile repair costs are low, and due to the use of high-quality parts, our repair service lasts longer.
Samsung S6 repair in Melbourne CBD by expert technicians. Walk in with broken Samsung S6 and get it fixed within few hours. Our staff has a number of years experience in repairing smartphones and tablet. We check each part of the device and make sure the fault doesn't repeat again.
Your Samsung S6 edge will be repaired by taking extra care because we know that device is expensive and fragile, internal parts very sensitive so assembling and dissembling is done by experts. The person who does not have experience in repairing Samsung S6 edge  can cause further damage to the phone instead of fixing it.
City phones can fix the following damages to Samsung S6
-Broken Screens
-Broken LCD
-Faulty charging port
-Faulty Headphone Jack
-Faulty back/front cameras
-Back glass cover
-Motherboard issues
Please feel free to get in touch with the expert on 0426504955 or use online chat service.