Huawei P30 Lite Repair
| Issue | Price |
| --- | --- |
| Huawei P30 Lite Screen Repair | $199 |
| Huawei P30 Lite Battery Replacement | $99 |
| Huawei P30 Lite Charging Port Repair | $129 |
| Huawei P30 Lite Microphone Repair | $129 |
| Huawei P30 Lite Ear Speaker Repair | $129 |
| Huawei P30 Lite Ringer/loudspeaker Repair | $129 |
| Huawei P30 Lite Headphone port Repair | $129 |
| Huawei P30 Lite Back Camera Repair | $129 |
| Huawei P30 Lite Front Camera Repair | $129 |
| Huawei P30 Lite Camera Lens repair | $75 |
| Huawei P30 Lite Back Glass Repair | 99 |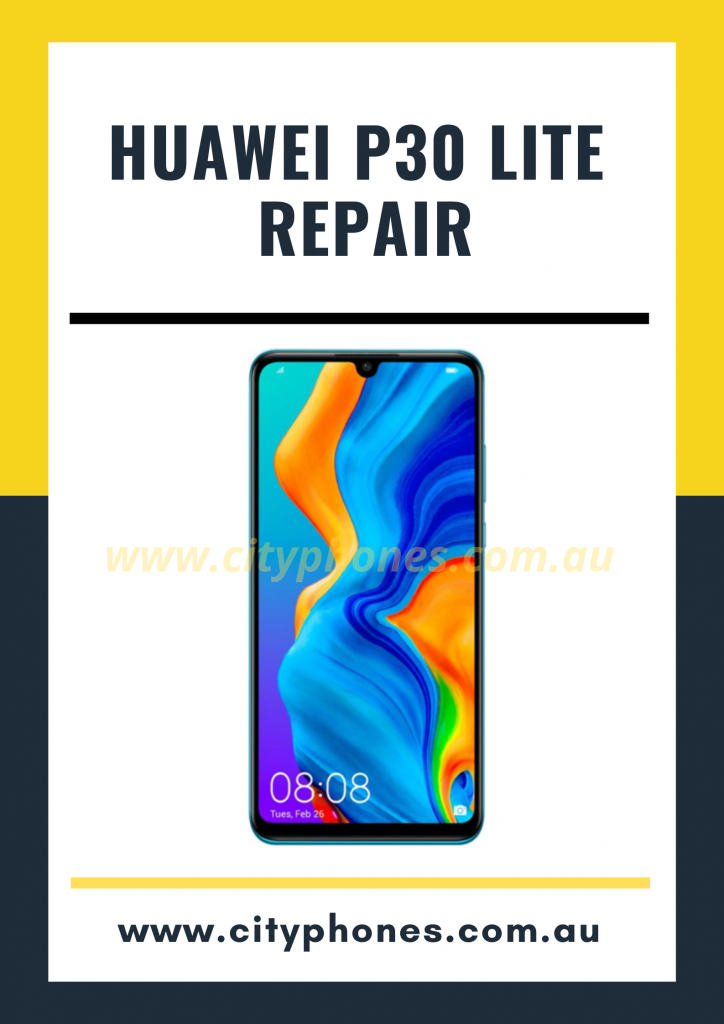 Huawei P30 Lite Repair in Melbourne
Huawei P30 lite Repairs and screen repair in Melbourne Australia. It has all the latest features you can expect from the modern-day flagship. Counting from Face ID , wireless charging, fast charging, NFC, and much more, it has it all. Limitless human imagination—that's the inspiration for the Huawei P30 Lite. The breakthroughs in technology will blur the lines between what you can dream and what you can do.
Huawei P30 Lite comes in different colors. It has the 3D glass with a smooth finish. A streamlined symphony in the palm of your hand.
At Cityphones, we have successfully done the following repairs on Huawei P30 lite,
-Broken screen repair
-Broken LED replacement
-Charging Port Repair
-Battery Replacement
-Faulty cameras replacement
And much more, visit the store today.