Samsung A90 Repair in Melbourne
Samsung A90 Repair
| Issue | Price |
| --- | --- |
| Samsung A90 LCD Replacement (Broken LCD, No display, lines, dead pixels, etc ) | $299 |
| Samsung A90 Battery Replacement | $99 |
| Samsung A90 Charging port replacement | $99 |
| Samsung A90 Microphone Repair | $99 |
| Samsung A90 Ear Speaker Repair | $99 |
| Samsung A90 Ringer Repair | $99 |
| Samsung A90 Headphone Socket Repair | $99 |
| Samsung A90 Back Camera Repair | $99 |
| Samsung A90 Front Camera Repair | $99 |
| Samsung A90 Camera lens Repair | $45 |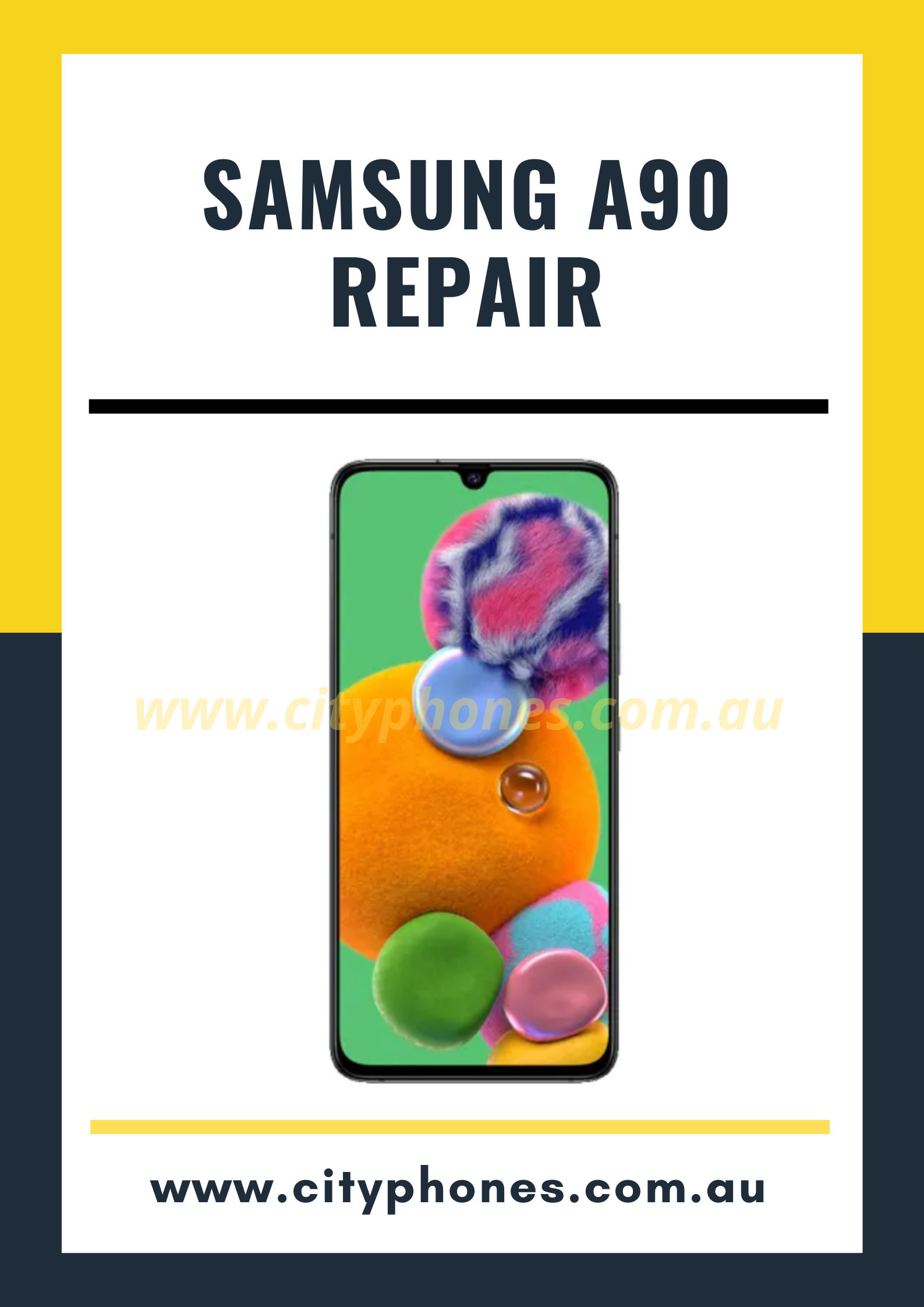 Samsung A90 Repair in City Phones Melbourne
Repairing, Screen Replacement, LCD Replacement, Battery Replacement, and much more of the Samsung A90 model has been carried out at City Phones Melbourne both Offline and Online both as per the convenience of the customer. If the customer is residing near-by our service center, they can walk in and get their phone repaired within minutes. For those customers living far from our service center could send their broken phone by courier or post and we will send their phone after repairing it via courier. We also provide pickup and drop-off service to your Samsung A90 repair in Melbourne.
Our stores are facilitated with the newest technology and latest tools to repair your costly device. We have experienced staff Well trained with the repair tools to rectify the fault in your Samsung A90 mobile phone and fix it. All repairs at City Phones come with a warranty which ensures you remain tension-free after your device is repaired here at our stores. Your peace of mind after Samsung A90 repair is the thing we want to bring in every customer's mind after repair from City Phones Melbourne.
The maximum time we take to repair your mobile phone is 30-90 minutes. Your satisfaction is our main aim and providing the best experience and service is our goal. City Phones also offer price match, which is if you find the repair cheaper elsewhere, you just tell us we will match the price quote so that you get the most affordable and convenient service.
Screen Repair Service of Samsung A90 Mobile Phone 
Here at City Phones Melbourne, our experienced staff members get the best training to carry out Samsung A90 screen repair in Melbourne. At City Phones, we can replace the broken glass on the screen if the display and touch screen are in working condition. Samsung A90 LCD repair at City Phones is required when you are unable to use your Samsung Phone screen. Our experienced technicians can perform this repair within a few hours and bring back your phone again in working condition.
Rear Glass Replacement of Samsung A90 Mobile Phone   
City Phones is equipped with the latest instruments and tools to carry out back glass replacement easily in Melbourne. Expert technicians and staff members here at City Phones can complete rear glass replacement within hours or on the same day.
Battery Replacement Service by City Phones Melbourne
This phone has a Lithium-Ion battery with a life span of 1-2 years. Due to heavy use of the phone, the battery needs replacement after 1 year. Here at City Phones, we do battery replacement whenever required.
Samsung A90 Charging Port Repair
After battery replacement, another common issue which most of our Samsung users complain about is the charging port failure. The reason behind this is the bad charging cable and water damage. We will replace the charging port within 1-2 hours which will bring your phone back to life.
Samsung A90 Front Camera Replacement
Here at City Phones, we can replace the front camera of your Samsung mobile phone within 30 minutes.
Samsung A90 Rear Camera Replacement
Tasks related to the back camera of your Samsung A90 phones are carried out with complete care and perfection here at City Phones by expert staff members. We aim for customer satisfaction, so our staff members always try their best to bring your phone back to life or as good as new. Within 30 minutes we can repair the back camera of your Samsung A90 mobile phone.
Samsung A90 Camera Lens Replacement
City Phones staff members can replace the camera lens of your Samsung A90 mobile phone within 30 minutes.
Samsung A90 Motherboard Repair    
City Phones provide motherboard repairs effectively. Here we have state-of-the-art tools & technology, certified and experienced technicians to perform motherboard repairs. Apart from Samsung Phone Repair we also sell mobile phone accessories like the case, covers, and screen protection which protects your costly smartphone from accidental damage. Buy online smartphone accessories at an affordable price with a guarantee of a genuine product.
In case of any query and questions regarding repairing your Samsung A90 smartphone please contact us at 0426504955 or email us at info@cityphones.com.au.