IPHONE XS Max Repair in Melbourne
IPHONE XS MAX Repair
| Issue | Price |
| --- | --- |
| IPHONE Xs MAX Screen Repair ( LCD and touch are Still working ) | $189 |
| IPHONE XS MAX LCD Repair (Broken LCD, No display, lines, dead pixels, etc ) | $299 (non-original) or $449 (original Refurbished) |
| IPHONE XS MAX Back Glass Replacement | $129 |
| IPHONE XS MAX Battery Replacement | $99 |
| IPHONE XS MAX Charging Port Repair | $119 |
| IPHONE XS MAX Microphone Repair | $149 |
| IPHONE XS MAX Ear Speaker Repair | $149 |
| IPHONE XS MAX Ringer/loudspeaker Repair | $149 |
| IPHONE XS MAX Back Camera Repair | $199 |
| IPHONE XS MAX Front Camera Repair (without Face id) | $129 |
| IPHONE XS MAX Camera Lens repair | $75 |
| IPHONE XS MAX Back Frame Replacement | $229 |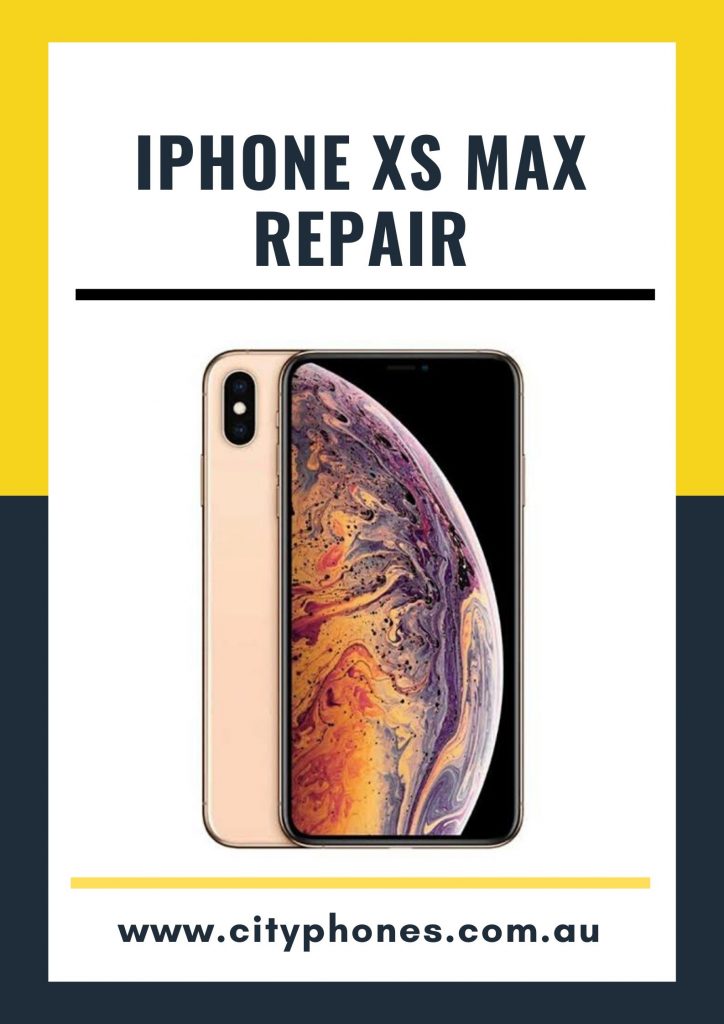 IPHONE XS Max Repair in Melbourne
IPHONE XS MAX SCREEN REPAIR
IPHONE Xs Max Repairs and screen repair service and cost in Melbourne CBD Australia. We have the latest prices and high-quality parts to fix the IPHONE Xs Man Screen on the spot. It sounds complicated, but it only takes around 30 minutes to replace the screen on most of the IPHONE models. Talking back to IPHONE Xs Max repairs, our Cityphones technicians are capable of repairing any issue with the IPHONE Xs Max or any other IPHONE model.
Apple launched the IPHONE Xs Max along with other two models Xs And Xr. Where Xs Max is the top of the range model and comes in different memory sizes. Its water resistant and very durable device available in the market. It has front and back both glass. The reason for the back glass is to support wireless charging. Though, it's durable and has stronger glasses, still the accidents can happen. At our Cityphones IPHONE repairs, we have successfully completed the following repairs on IPHONE Xs Max,
-Screen Repair
-LCD Replacement
-Front Camera Replacement
-Back Camera Replacement
-Back Glass Replacement
-Ear Speaker Replacement
-Battery Replacement
And most of the motherboard issues.
Call us today to find out more 0426504955.