Google Pixel 4 XL Repair
| Issue | Price |
| --- | --- |
| Google Pixel 4 XL LCD Repair (Broken LCD, No display, lines, dead pixels, etc ) | $249 |
| Google Pixel 4 XL Back Glass Replacement | $99 |
| Google Pixel 4 XL Battery Replacement | $149 |
| Google Pixel 4 XL Charging Port Repair | $149 |
| Google Pixel 4 XL Microphone Repair | $149 |
| Google Pixel 4 XL Ear Speaker Repair | $149 |
| Google Pixel 4 XL Finger Print Scanner Repair | $99 |
| Google Pixel 4 XL Ringer/loudspeaker Repair | $149 |
| Google Pixel 4 XL Headphone Port Repair | $149 |
| Google Pixel 4 XL Back Camera Repair | $149 |
| Google Pixel 4 XL Front Camera Repair | $149 |
| Google Pixel 4 XL Camera Lens Repair | $75 |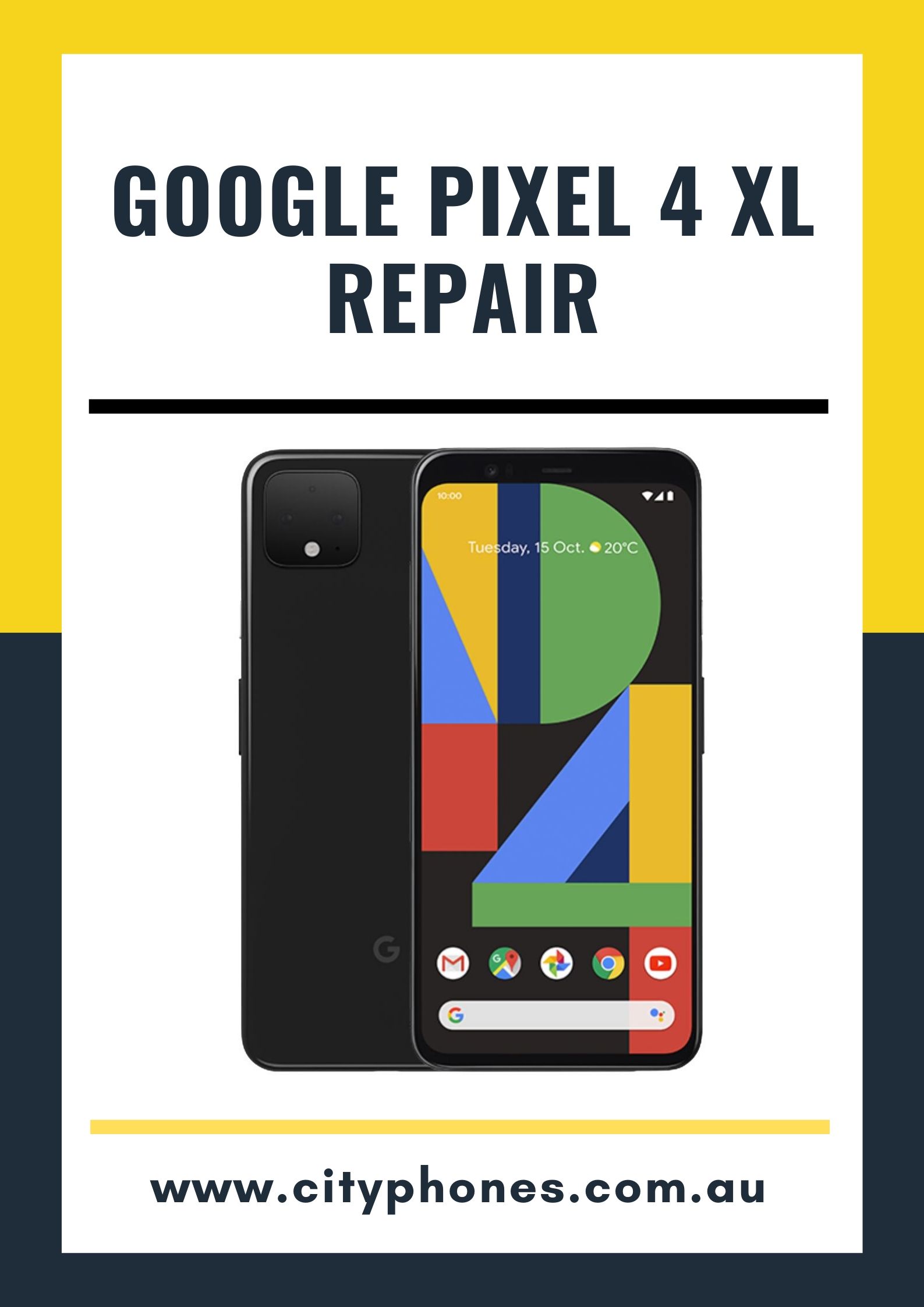 Google Pixel 4xl screen replacement in Melbourne CBD. Looking for a reliable repairer to fix your latest google pixel screen! Look no further than Cityphones . We have the quality parts available to fix it on the spot or within a day.
Best Google Pixel Screen Replacement in Melbourne by Cityphones:
Customers are frustrated with finding the right repairer for Google pixel 4xl screen. We have people walked in complaining about the struggle they have to go through to get it repaired. Not only we do screen replacement for google pixel 4xl, but we do also have cases and screen protectors for it. To buy online simply click here. We repair most of the faults with Google pixel 4, some of the common issues are as follow,
-Broken screen replacement.
-LCD Replacement
-Battery Replacement
-Back Camera Replacement
-Front camera replacement
-Backglass replacement
-Sensor replacement
-Motherboard repair
To find out more about it please contact us or call 0426504955.