IPHONE XR Screen Repair in Melbourne
IPHONE XR Screen Repair
| Issue | Price | Repair Time |
| --- | --- | --- |
| IPHONE XR Screen Repair ( LCD and touch are Still working ) | $149 ( Original Refurbished ) | 30 Minutes |
| IPHONE XR LCD Repair (Broken LCD, No display, lines, dead pixels, etc ) | $179 ( Original Refurbished ) | 30 minutes |
| IPHONE XR Back Glass Replacement | $119 | 1-2 hours |
| Issue | Price | Repair Time |
| --- | --- | --- |
| IPHONE Xr Camera Lens repair | $49 | 30 Minutes |
| IPHONE Xr Battery Replacement | $89 | 30 Minutes |
| IPHONE Xr Charging Port Repair | $119 | 60 Minutes |
| IPHONE Xr Microphone Repair | $119 | 60 Minutes |
| IPHONE Xr Ear Speaker Repair | $119 | 30 Minutes |
| IPHONE Xr Ringer/loudspeaker Repair | $119 | 30 Minutes |
| IPHONE Xr Back Camera Repair | $149 | 60 Minutes |
| IPHONE Xr Front Camera Repair (without Face id) | $129 | 30 Minutes |
| IPHONE Xr Back Frame Replacement | $199 | 60 Minutes |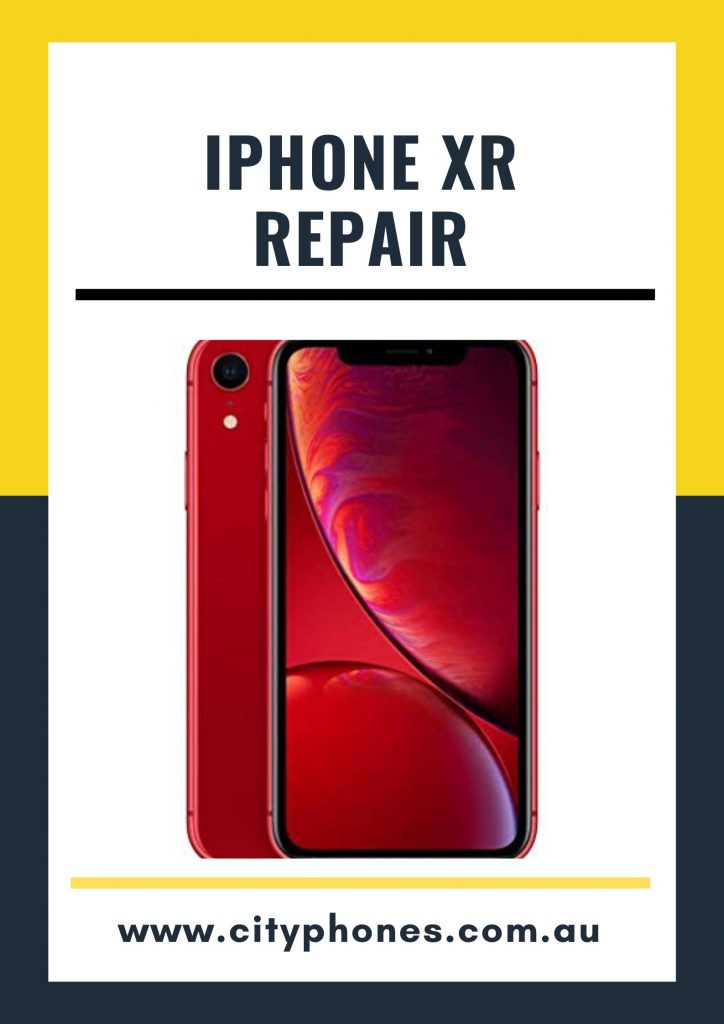 IPHONE XR Repair in Melbourne
IPHONE XR screen repair in Melbourne
IPHONE Xr screen repair in Melbourne CBD Australia. Introduced with two new flagships IPHONE Xs and Xs Max, IPHONE Xr is a budget but high specification phone from Apple.
With its rounded edges and edge-to-edge display, the likelihood of drop damage is increased because of the glass in the front and back. We can do IPHONE XR repair in 30 minutes. We use the best quality parts and all repairs come with a warranty.
If you need a hand with IPHONE Xr repair in Melbourne, Cityphones is here to help. With the single camera at the back and advances selfie camera with wireless charging and much more.  At Cityphones we give most importance to our customer's phone as we know their value. All repair comes with a warranty from us.
Cityphones can fix the following damages
IPHONE Xr screen replacement
IPHONE Xr charging port repair
IPHONE Xr back glass repair
IPHONE Xr battery replacement
Please feel free to get in touch with an expert on 0426504955
We also have IPHONE Xr accessories in stock. Check our Online store