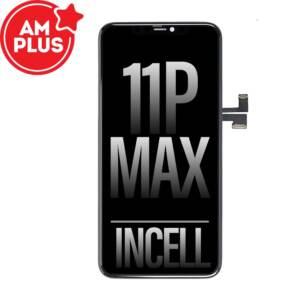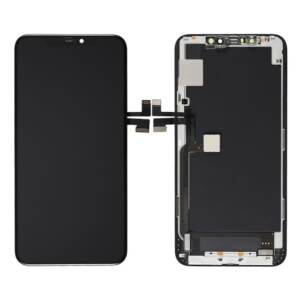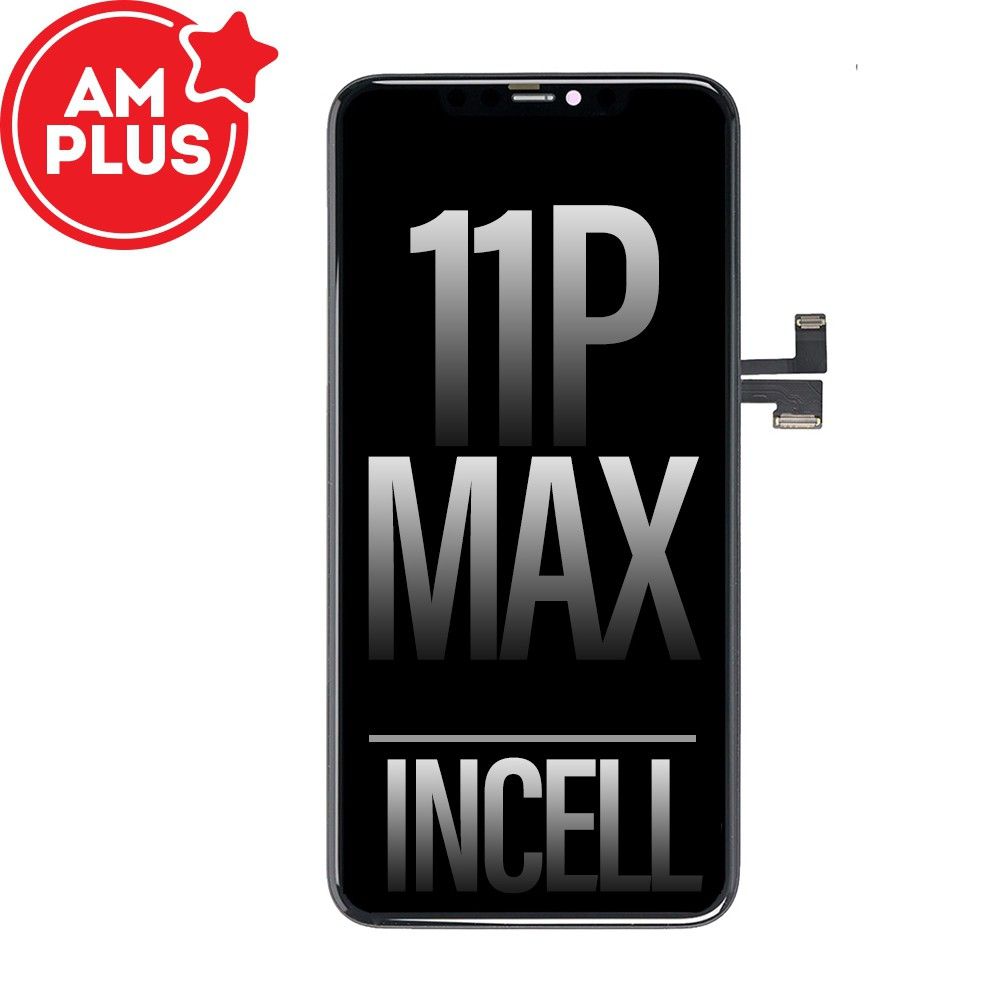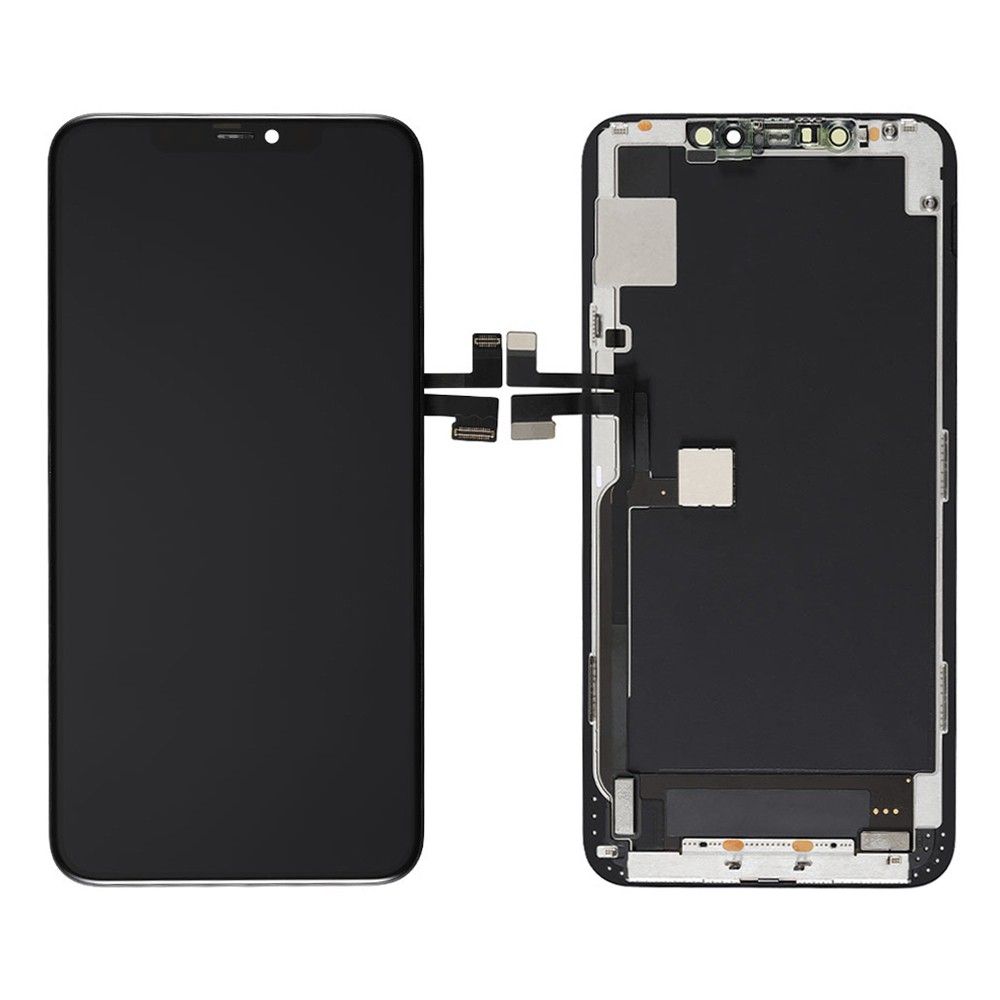 For iPhone 11 Pro Max Screen Replacement AMPLUS Incell LCD Assembly
Description
AMPLUS Incell LCD Assembly for iPhone 11 Pro Max Screen Replacement (Can Replace the Original IC)
This item includes the following Parts: Screen Replacement Only
Notice: Please test the functionality of the item before installation!
How to Install / Tips:
Please choose the right part before placing an order. The flex cable ribbon is easily damaged. Handle carefully! When installing the front camera flex assembly.
Special tooling is required when disassembling and reassembling the Phone Screen and Digitizer Assembly.
The installation of any new parts should be done by a qualified person. UR is not responsible for any damage caused during installation.
 
Product Parameters
Display Type
LTPS
Viewing Angle Range

ALL(o'clock)
TP Structure
Incell
Backlight Structure
LED Backlight
Brightness Range
580土50(Cd/m2)
Contrast Ratio
1:1400
NTSC(1931)
99(%)
Color Temperature
6600(K)
Screen Size
6.1(inch)
Screen Resolution
1242*2688
Quality Grades: AMPLUS
TWO STANDARDS SOURCED FROM AFTERMARKET
BQ7- BEST QUALITY AFTERMARKET
Best quality aftermarket means a premium quality product, and it's customized for the Australian repair market.
Our product team is fully involved in this product development, they are fully responsible to review customers' feedback and summarize faulty reasons to improve the quality and make sure it's constantly stable and the best quality.
BQ7 is an excellent example of the best quality aftermarket product and it is keeping updated continuously to match the repair market's needs.
AMPLUS- AFTERMARKET PLUS
Aftermarket Plus is the standard quality product sourced from third-party factories without our attendance in development and assembly.
We can make sure that all parts have passed our strict QC test, also the average rejection rate of goods can be kept between 35%-50% for our vendors, therefore, we guarantee that the overall quality could be better than any other vendors by our rigorous testing.
THREE STANDARDS SOURCED FROM ORIGINAL FACTORY
SP- SERVICE PACK
Service Pack is the brand new original part that comes from its original factory, and it's 100% genuine.
We currently distribute service pack parts including Samsung, Huawei, Google, and more brands on the way.
REFURB- REFURBISHED
Refurbished means it has been reconditioned, repaired, rehabilitated, or similar to restore the replacement part to its original purpose.
We mark our replacement parts as Refurb when the replacement part is restored, and it contains OEM key elements, or it is OEM in its majority.
PULL
Pull is any replacement part that was pulled off an OEM device that remaining its original quality condition.
We will make sure that all parts have passed our QC test.
This category is further broken down by grades.
Depending on the life cycle of the OEM device and the use given by its original owner, the pull screen replacement part includes A and B grades.
A grade means roughly 90%-95% new and has little scratches on the surface of a product.
B grade means roughly 70%-80% new and it has big scratches on the surface of a product.
BLEMISH
Blemish means the replacement part sold has a mark or flaw in its appearance.
This category is restricted to screens.
The blemish in this category will be on the LCD or OLED and not on the glass.
Parts in this category could be Pulls or Refurbs.
This category is further broken down by different conditions.
Depending on the size and kind of blemish, currently, we only sell condition A Blemish replacement parts with no warranty covered.