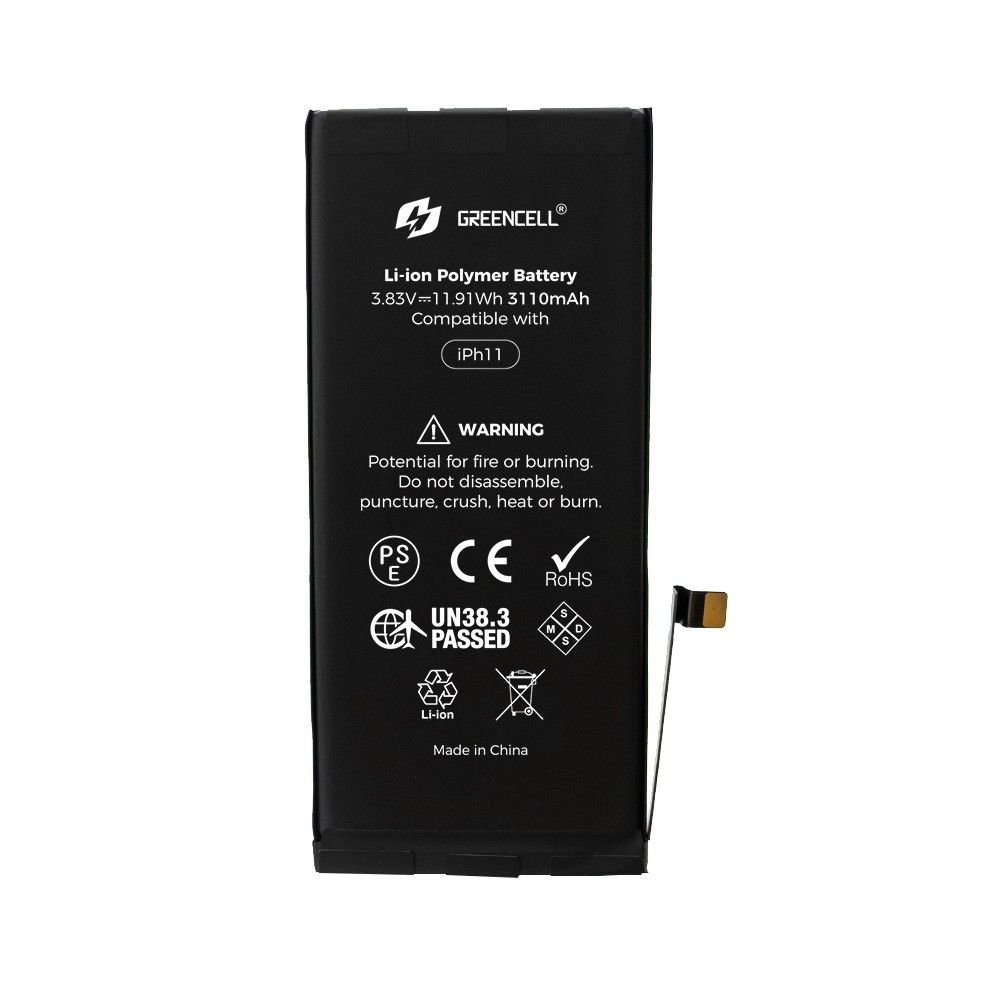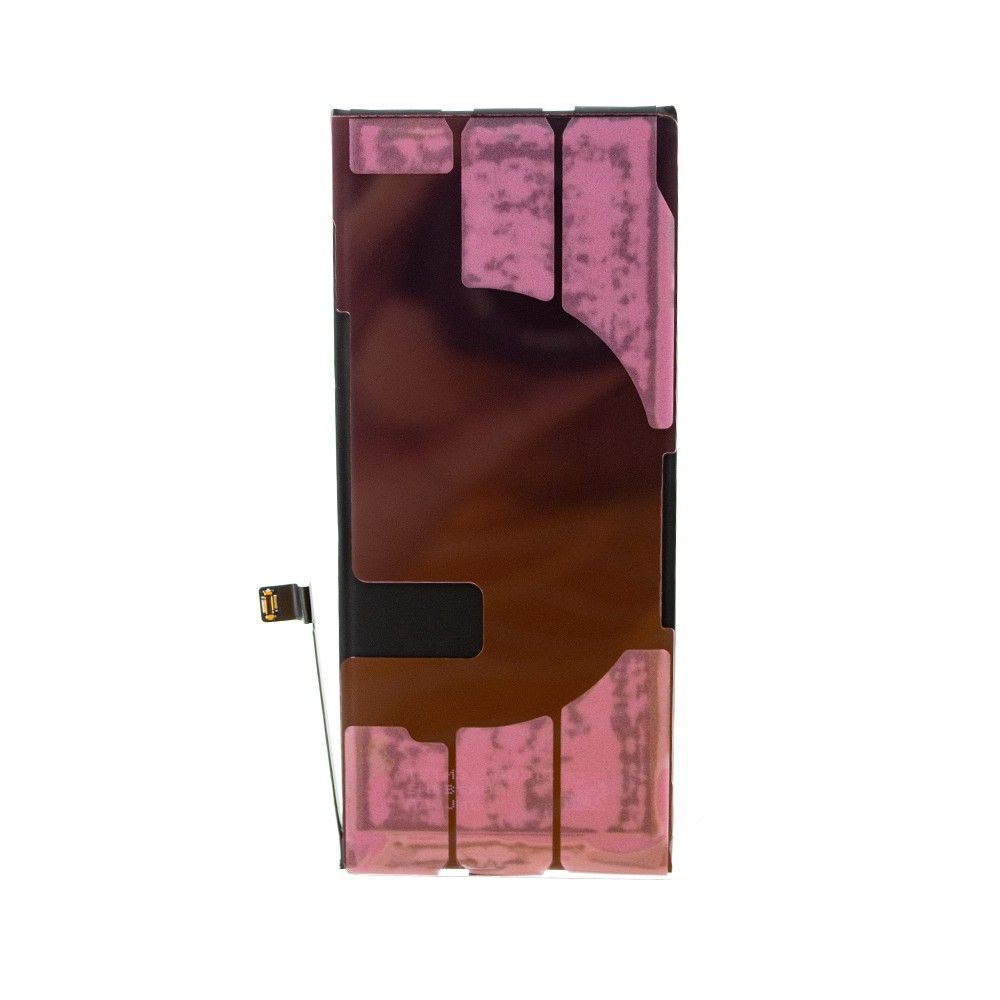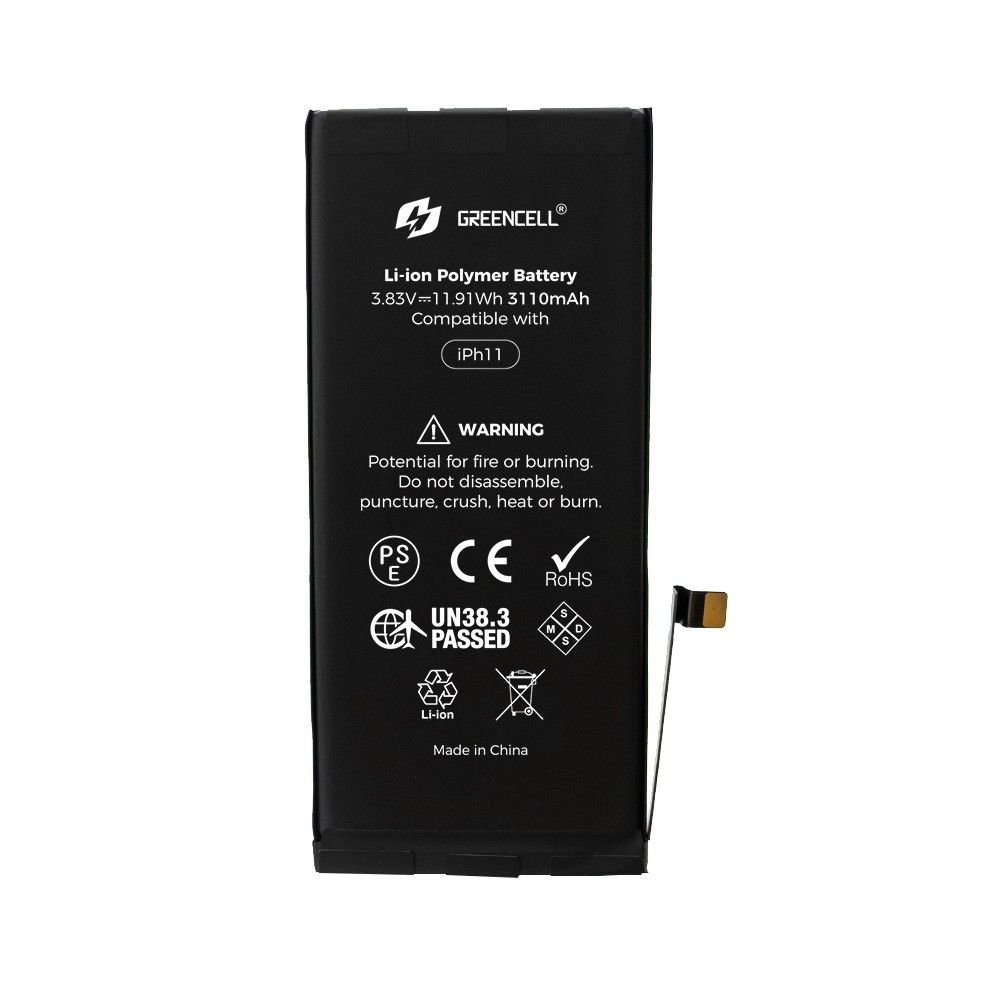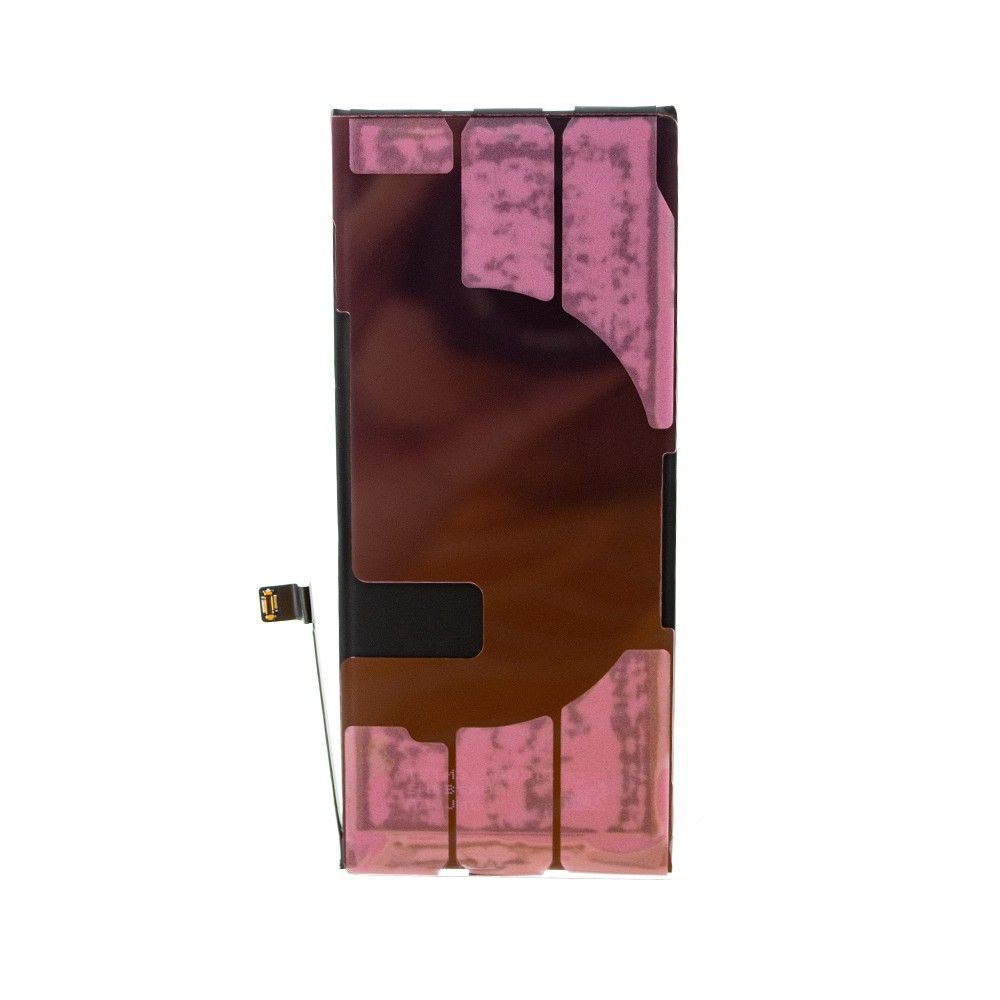 Greencell (3110mAh) iPhone 11 Replacement Battery with Adhesive Strips (Original chip best quality in the market )
Description
– Brand: Greencell
– Brand new Best Quality Aftermarket replacement battery.
– Replace the damaged and non-working battery for the pad with this new one.
– Compared with other battery this lithium-ion battery charge faster, last longer and have a higher power density for more battery life in a lighter package.
– This is a rechargeable and environmentally friendly battery.
– Every part is tested before shipping.
– Highly recommended for professional installation.
Durable Life- Full capacity, Long-lasting, 0 cycle.
Each battery made from the new high-quality Lithium polymer battery cell, connector and PCBA.
Quality Test
This battery cell is tested by the staff, Which can guarantee high capacity and highly efficient PCB to match original standards. The battery gives your phone hours of life.
ROHS and CE Certification
Our manufacturer exhibits the highest levels of quality control, which keep them to have ROHS and CE certifications. Each battery is tested with highly sophisticated tools to ensure each battery is made to the highest standards to perform on par with OEM batteries.
Security Protection
Batteries have functions of security protections. Including overcharging protection, overheating protection, overload protection, short circuit protection, highly effective temperature control, battery cell PTC protection.