Best Place In Melbourne for Repairing Your Smashed IPAD
A.V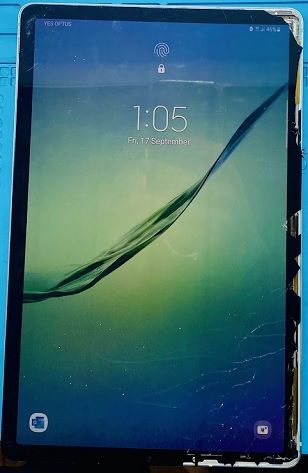 Do you live in and around Melbourne and currently you are searching for the best place to get your IPAD repaired? Your search is over as we are here to provide you with the best IPAD repair services. We will fix your IPAD in our store from the hands of our most experienced professionals in the best possible way. If you are worrying that the prices may be high you do not have to worry about that because we offer a price match guarantee in which if you find any other IPAD repairer quoting less price than our IPAD repair prices we will match our prices to that quoted price. Also, we offer all the repair services at an affordable price so that everyone could afford our repair services.
What is special about us?
1. We have been in the tablet repair industry for the last six years since 2015 when the company came into existence.
2. We handle almost four-figure IPAD repair services in a month. We provide our best possible repair services among all the stores within Melbourne and Greensborough.
3. We do almost every type of IPAD repair. You can come here and ask us to do any type of repair within your IPAD.
4. Customer satisfaction is our top priority. We do satisfy all our customers with our sincere IPAD repair efforts so that not even a single customer remains unsatisfied.
5. Minor repairs can be done in 30 mins to an hour. We value the time of our customers and want them to get the best services in the least time.
6. We employ the most experienced and specialist professionals.
7. You can match our IPAD repair prices with other IPAD repair service providers and will find our repair quotes to be the lowest.
We quote you the least possible prices which do not mean that we will reduce the quality of our repair service. That is what is so special about us that we provide the best services at minimum prices.
We are proud of our team of professionals because of their hard work and skills.
They can fix any kind of issue in the minimum time possible.
We maintain our standard in all situations and never let you down.
We understand that IPADs play a very crucial role in the studies so we repair your IPAD by making all efforts to repair it in the minimum possible time.
We do provide you with a guaranteed standard repair warranty so that you need not think about what you will do if you face the same problem again after repairing your IPAD with us
We do cover the following type of IPAD repairs
IPAD Screen Repair
IPAD Battery Replacement
IPAD Charging Port Repair
IPAD Microphone Repair
IPAD Home Button Repair
IPAD Ringer/loudspeaker Repair
IPAD Headphone Port Repair
IPAD Back Camera Repair
IPAD Front Camera Repair
IPAD Camera Lens Repair
We do provide you with the best possible repair services, you are not going to receive excellent services better than us. So if you are facing an IPAD problem contact us as early as possible. We know you want your IPAD to be fixed as soon as possible so you should visit our stores to the earliest itself to get it fixed on-the-spot. Do you have any query regarding your IPAD repair then call us at our customer care number 0426504955. You can also email us your question at info@cityphones.com.au to get a prompt reply.