Best Service Centre for IPHONE Repair in Epping
A.V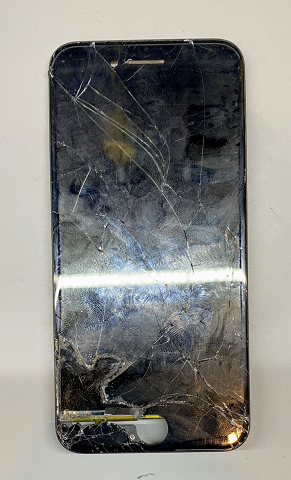 The IPHONE is without doubt one of the best mobile phones out there right now. This mobile phone is a product of Apple, a household name in the manufacturing of top-class mobile phones, which provides the best value for the money you invest in owning a perfect mobile to suit all your technology-based needs in the office and home. With the help of an IPHONE you can accomplish many important functions that are not possible with many other mobile phones. This mobile phone is expensive, but you will get good value for your money. Having an IPHONE is one thing, and maintaining it properly is another. A properly maintained IPHONE will last for a long time and can give you your money's worth. You can only use your IPHONE to its full potential if you keep in mind that it should be repaired if it develops a fault.
Do you own an IPHONE that requires repair of any kind, like screen repair, LCD replacement, battery replacement, charging port repair, water damage repair, motherboard issues, and many others? If yes, you would surely like it to be repaired by a trained and experienced technician. The best repair centre for your IPHONE if you reside in and around Epping is City Phones, the leading IPHONE repair centre in Epping. They offer the best IPHONE repair Epping services and have been in this field for several years. If you are searching around for the most professional IPHONE repair service centre, just give them one chance to serve you with their best quality IPHONE repair service using genuine parts. You will not regret your decision to give them a chance as they are equipped with the most advanced tools and equipment to carry out the most difficult repair tasks. They have all it takes to get your IPHONE repaired perfectly. They can also repair all manners of faults on your IPHONE. In addition, they can get your IPHONE repaired in a minimum time-frame and return your IPHONE to a functional state within 30 minutes to 1 hour.
Why are they the best?
City Phones is the leading IPHONE repair service center, providing the best class repair service for IPHONE mobile phones. They offer fast and affordable services. If you are confused among several IPHONE repair service providers, you should choose a service provider to handle your IPHONE repair needs. They will provide fast, reliable, and affordable repair services for your IPHONE mobile phones. They can complete your iPhone repair in 30 minutes to an hour. Expert and experienced technicians working with City Phones have been in this industry for many years, so after handling your phone that requires repair, you should remain tension-free. All the repair work is completed in their service centre and they do not send their repair work to other technicians because their IPHONE repair prices are low in comparison to other IPHONE repair service providers and they can also return customer's repaired IPHONE in a record minimum time.
Besides fast service, they also offer affordable repair services. Consequently, their repair prices are low and pocket-friendly for everyone. If you compare them to other IPHONE repair Epping service providers, you will find that they offer more affordable service than others. Just give them a chance for a highly durable and long-lasting experience. If other service providers are demanding you pay higher prices to repair your IPHONE, it is time to give these service providers a try. IPHONE is expensive, and you need to handle their repair perfectly in your best interest. When you are looking for an IPHONE repair Epping service provider, you should look for a true professional that will not cause any further damage to your precious IPHONE. City Phones is undoubtedly the best IPHONE repair centre in Epping to help you with all your IPHONE repair needs.
High-Quality Service
One thing that sets City Phones apart is the quality of service they provide to their customers. This IPHONE repair centre has the most experienced and expert technicians in the mobile phone repair industry within their team. These experienced technicians can handle all the faults that could occur in your IPHONE mobile phone. With the help of their experience, they will never disappoint you and will accomplish all repair tasks with perfection. Whatever the problem is with your IPHONE, they will have no trouble repairing it. Customer satisfaction is their prime objective. They know very well that a happy customer is very important. They provide a standard repair warranty with every repair they undertake. The beauty of it is that they do not charge their customers heavily for the repair service. Their services are always reasonably priced.