Hire Experienced and Trustworthy Mobile Phone Repair Services in Bundoora
A.V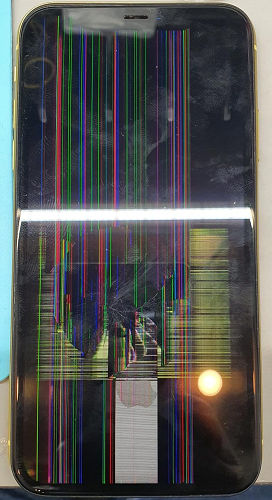 Have you accidentally dropped your mobile phone and are looking for a trustable mobile phone repair service provider to get it repaired? You will come across many mobile phones repair service shops operating in Bundoora. Many of them have been operating in the city for a long time, and in the meantime, they have developed a lot of expertise and perfection in this field, as well as developed a lot of professionalism working in the mobile phone repair industry over the years. These mobile phone repair shops have been working in this industry for many years, which has made them the reliable ones to help repair your mobile phone for you. Nothing is better than experience in the mobile phone repair industry. If you trust and take the services of an experienced mobile repair technician, you will never regret it in life. City Phones, as a mobile phone repair provider in Bundoora, will help you bring your phone back to life, and they can also get the phone back in action in no time at all.
Due to their vast experience and knowledge of repairing all mobile phones, they are capable of providing on-the-spot mobile phone repairs in just 30 minutes to an hour, and your damaged phone will again come to life. Many mobile phone repair shops are operating in Bundoora today, but not all of them can be trusted to undertake the repair service you want you can still come across very reliable service providers to get your mobile phone repaired. City Phones is one of the leading mobile phone repair shops to get your mobile phone repaired at an affordable price in Bundoora, Australia. They have been in this industry since 2015 and have proved themselves to be trustworthy. They have all the expertise you can expect in a reliable mobile phone repair store. Their more than 5 years of experience in the industry has given them insight into how to repair all types of faults within a mobile phone. Whatever the fault may be in your mobile phone, City Phones can handle it efficiently and conveniently with ease. In exceptional cases when you are not able to get your mobile phone repaired by others, just contact this mobile phone repair service shop, and they will be available to get your mobile phone repaired. They aim to provide quick, accurate, and affordable mobile phone repair services. Being in this industry for many years, they have a stock of almost all the mobile phone parts required, so that a minimum time is taken to get your mobile phone repaired for you in all circumstances. Also, they take complete care of your mobile phone repair as they understand how important it is for a person to have a mobile phone in working condition.
Another important factor that makes City Phones a highly reliable service provider is the affordability of its services. Yes, their services are affordable because they don't send their repair work to other mobile phone repair service providers to accomplish their tasks. Instead, they complete all repair work at their stores using only high-quality parts. The team at City Phones uses advanced tools and technology to get their mobile phone repair work done so that they can perform every repair with perfection, thus making your damaged mobile phone look like new. If other mobile phone repair service shops charge you excessively, just give City Phones a chance to provide their extraordinary mobile phone repair services with the first preference of providing their customers with a convenient and effortless mobile phone repair experience. They are very particular about providing you with a top-quality mobile repair service rather than charging you excessively. You may even discover them to be the most affordable mobile phone repair in Bundoora. Their priority is customer satisfaction as they understand very well that a happy customer is very important for a business.
Also, they offer one of the friendliest services in the industry. they have one of the best customer services around. They provide complete attention to customers' queries and make all efforts to get their problems resolved as early as possible. They handle their customers professionally and provide them with friendly services, taking complete care of their mobile phones. Being in the mobile phone repair industry for more than 5 years, they have acquired adequate expertise over the years, which makes it easy for them to carry the quality services. In this way, they have built a very good working relationship with their customers over the years. This is one factor that almost no other service provider can offer. If you fail to get the desired mobile phone repair services in Bundoora from others, just give us a chance to serve you better and you will always admire us for all the best quality mobile phone repair services we provided to you. For instant mobile phone repair, you have to take your faulty mobile to their store and they will repair your mobile phone in the minimum time possible.