Know Why Do You Need Professional IPHONE Repair Service in South Morang
A.V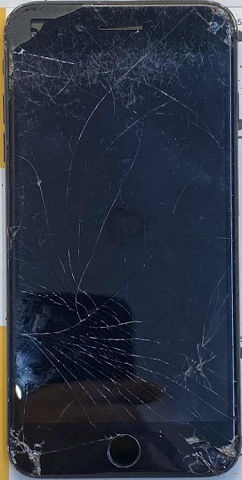 Have you damaged your IPHONE while using it? Or did the phone slip from your hands and, as a result, it got cracks on the screen. If you are looking for IPHONE repair, it will bring many benefits. A professional IPHONE repair store makes sure that the mobile phone repair is carried out taking utmost care of the expensive mobile phone, like the Apple IPHONE, without causing damage to the other internal components of the mobile phone. They also make sure that the customers are happy with the service provided to them. A professional IPHONE repair store makes sure that their expert technicians contact customers whenever they require the approval of the customer while repairing their mobile phones. Whenever your IPHONE gets damaged, the first thing you want to do is get it repaired, as using a damaged mobile phone might cause other issues as well, like further damage to the internal components of the phone or cracks in the skin of the hands of the person using it while texting or making calls. As the repair of the IPHONE may be expensive, some people decide to do the repairs on their own or go for cheaper options. However, if your phone has a problem, it will be better to look for a professional IPHONE repair service provider in South Morang and nearby areas.
A lot of risks will be involved whenever you decide to do repairs of your IPHONE mobile phone by yourself. For example, when you open your IPHONE, you will void the warranty at once. This means that if you choose to repair even the smallest of the cracks in your IPHONE screen or you choose to replace the battery, you will damage the phone even more. When you have not backed up your IPHONE and you try to repair your damaged IPHONE there is a possibility that the data on your mobile phone will be lost, which you have been storing for years. You have to trust your IPHONE repair service provider as these professionals are trained to make IPHONE repair in South Morang without causing any data loss from the device, also preserving the warranty of the mobile phone they repair.
So you have decided to repair your IPHONE by yourself, using the right tools and proper procedure. It doesn't matter how seriously you follow the tutorial to repair your IPHONE in South Morang by yourself, if you don't have the right tools and know the proper procedure to do IPHONE repair in South Morang, then you will not get the right repair work done. In the absence of the correct tools and proper knowledge and experience in IPHONE repair, you may risk damaging your mobile phone even more than before. Making a simple mistake could result in a fatal error, which is something no IPHONE user wants. If you are repairing your IPHONE by yourself, any warranty on repairs will not be provided as it happens at the professional IPHONE repair store. A warranty on repairs helps the customer claim for the repair in case the fault appears again in your mobile phone. If you choose to repair your IPHONE with the professionals in South Morang, your IPHONE will be repaired efficiently and with the guaranteed repair warranty that comes with their work. This can help to make sure that the IPHONE repair will be provided at once when it has further problems.
Professional IPHONE repair in South Morang will help you in all regard in-case if your phone is causing problems, like you have battery issues, and you have a broken and shattered screen as we are having more than 5 years of experience in the mobile phone repair industry and have experience repairing all issues with IPHONE mobile phone like screen repair, rear glass replacement, battery repair, charging port repair, front camera repair with rear camera repair, camera lens replacement and motherboard repair. When you hire a professional IPHONE repair specialist in South Morang to repair your damaged IPHONE mobile phone, you will be able to enjoy the following benefits:
Qualified specialists with the best tools: A professional IPHONE repair store will have trained and qualified IPHONE repair technicians who will repair your mobile phone with complete caretaking minimum time using the latest technology and tools required to deal with all types of IPHONE issues from minor to major. When a professional mobile phone store has all the needed equipment, your phone will be repaired faster and seamlessly.
Privileged Service: Whenever you need our help in the future, in case your IPHONE screen gets cracked or your phone's battery is draining fast, or due to coming into contact with moisture and water, your IPHONE charging port is not charging your mobile phone as before, we will help you in all these difficult situations, as we will repair all faults in just 30 minutes to 1 hour. We make every effort to make your IPHONE look like it did before the damage.
Monetary Savings: When your IPHONE needs a repair at a much lesser price than you will spend on buying a new one, it is better to go for repair instead of buying a new one as it will have a good amount of savings.
Functionality: When your phone has been repaired by a professional, you will continue to benefit from the privileged services these stores provide, like quick repair service, accurate fault diagnosis, which will help to save time, use of genuine repair parts with a guaranteed repair warranty, and you will continue to enjoy all the functionality of the phone.