Top 7 Reasons to Rely on Professionals for Smartphone Repair Service
A.V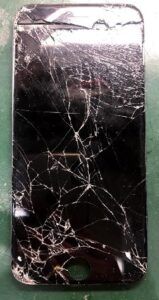 In the modern era, a transformation is going on from traditional old mobile phones to new-age smartphones and tablets which possess more usefulness as compared to traditional old phones. This transition occurring recently is due to the demand for technological advancement with also the increase in the demand for privacy in individual-related communications. Smartphones play a very important role in our everyday life. The mobile phones of the new era possess few important properties like being portable, manageable, and user-friendly as per the requirements of present-day communication.
Keeping the rising demand for the new age smartphones in mind, it has created a competitive atmosphere for mobile phone manufacturers and dealers. Manufacturers of smartphones nowadays are offering newer technology to the customers and are doing their best for the customers. Today billions of smartphones are in use in the whole world and owning a mobile phone is considered a nice financial investment. Because of this, the phone you possess solves most of the purposes you need to accomplish in daily life. If your smartphone has a crack on the screen due to a nasty fall over a hard surface, or the battery of your smartphone is draining very fast, or due to any other technical problem within the smartphone you are not able to use it, in this case you should go for smartphone repair service. In such a situation your smartphone needs to be repaired to regain its original condition. Repairing a faulty smartphone is always considered a good idea as it avoids the need of buying a replacement smartphone to communicate with others. You might be thinking why you should rely on professionals for mobile phone repair service? Allow us to answer this question.
Specialist Technician: The primary reason to choose a professional mobile phone repair service to repair your damaged smartphone and regain its original working condition is that they have a specialist technician having many years of experience in repairing smartphones in any condition. So to get your smartphone repaired relying on a professional technician is a good option. These smartphone repair specialists are also certified and know very well how to repair smartphones in worst to worst condition.
Expert Advice: When people face a difficult situation like the breaking of mobile phones, they find themselves surrounded by an unfavorable situation filled with confusion as to what to do and what not to do. These days professional mobile phone repair service providers are not just limited to smartphone repair but also provide very useful advice to get things done appropriately. They will advise you what to do next after breaking your smartphone. The problem you are facing needs replacement or repair. They evaluate the damage caused within your smartphone and advise as per the situation at that time what is the best thing to do to best suit your needs.
Knowledgeable: This is another prominent reason to choose an expert technician to repair your smartphone as they possess the required knowledge to repair the smartphone perfectly. It is right to say that they have complete knowledge about all the technical issues that could occur in your smartphone and hence they deal with the problem in your smartphone in the best possible way. They have many years of experience and the required knowledge to accomplish their job perfectly. They even possess adequate knowledge to deal with other brands of mobile phones like IPHONE. So, no matter whether you need an IPHONE screen repair or battery replacement in your IPHONE they possess all the required knowledge to resolve the issue within your IPHONE just in a few minutes.
Advanced Tools and Technology: Choosing a professional smartphone repair service is very beneficial for the repair of your smartphone as these specialists make sure that they use the latest and advanced technology and available tools to repair your smartphone. These modern technologies for smartphone repair are hard to find at home or with an unprofessional smartphone repair service provider. Present-day smartphones are advanced technology smartphones requiring modern and latest technology for repair. A professional smartphone repair technician has all the necessary experience to handle the latest tools and technology used to repair your smartphone with ease.
Replacement of Parts: An experienced and qualified technician can easily tell which part of the damaged smartphone needs replacement. To ensure the durability of the smartphone repair these highly professional technicians use authentic replacement parts to get your smartphone repaired perfectly. If the replacement part is not available with them, they can arrange it for their customers. It thus decreases the cost of the repair in comparison to complete replacement.
Timesaving: In the early days of repair, it was required to leave your mobile phone for several days to repair the mobile phone. Today you can get same-day repair service thanks to the availability of highly professional smartphone repair technicians, now you get the smartphone repaired on the same day, saving a lot of time. They can easily get mobile phone repair in Melbourne without any hassle.
Risk: Trying to repair your smartphone yourself involves a lot of risk as it could lead to further damage to your smartphone. These professionals can get your smartphone repaired very easily and you don't have any risk by opting professionals to get your smartphone repaired as per requirement.
These are the primary reasons to choose professionals to repair your smartphone. So next time when you encounter a problem with your smartphone, always choose professionals to get the issue resolved within your smartphone conveniently.