Choosing a Service Provider for Your Samsung Phone Repair
A.V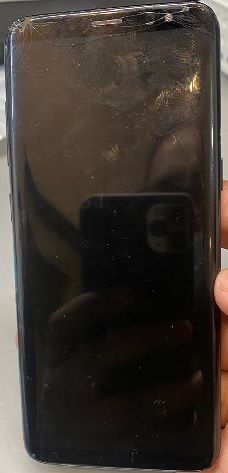 When you are looking for a Samsung phone repair in Greensborough, you will need to be careful while choosing the best repair service provider company for your Samsung phone. Many people will choose the repair company right away, but it is up to you to see what they have to offer you, and if this is the case, then that might not be the best way to go. When you are looking for a reliable company to get your Samsung mobile phone repair done that offers durable and reliable phone repair service, you will need to check into their service area. You will also want to take into consideration what type of warranty they are offering. This is important so you do not end up with a faulty phone when you cannot use it after the warranty is over.
There is no point in buying a new replacement phone when you can get your old mobile phone repaired at a much less price than buying a new brand-new phone. If you want to get the best possible offer from a local provider of Samsung phone repair service, you should compare quotes from several different service provider companies before making a final decision. In case you are unsure about anything you don't know about Samsung phone repair service you should ask your repair service provider company to clear all your doubts regarding the repair of your phone. If you have prior knowledge about what repair service is to be done or you require it to be accomplished in your Samsung phone to make it fully functional, we will feel more confident and will feel better knowing you are being treated courteously by the company. In case you are looking for a Samsung phone repair in Greensborough, you should be aware of how long it will take to get the repair done. This will help you to figure out the difference between the time taken by an expert as an expert repair service provider will surely take much less time in comparison to a new one having no experience or very little experience.
If you are looking for a repair service provider that will provide quality service for the entire duration of the warranty period for your Samsung phone, then you will need to take into account the service levels provided by them. Apart from looking at the service levels, you should also check whether the phone repair company you are going to choose has a good reputation in the market or not. If you are looking for a reputable company, then you should also check their history which includes their previous customers, what rating they have achieved in terms of customer satisfaction. The more satisfied their customers are, the more likely they are to have good service because they have received a good review from their previous customers as they have provided good service to them.
Good quality repair service providers have a good reputation in other areas too, so look for companies that have a solid background in other areas of business as well. If you have a reputable service provider to do repair service for your Samsung phone repair, then you will have an easier time finding a good deal. You may even ask them to extend the warranty of your Samsung phone. If you are looking for a good service provider for your phone repair, and you are happy with the level of service they provide, then you will want to find a repair service provider company that offers a warranty. This will ensure they are confident about their repair service and will provide the best possible service to their customers.