Learn All About Samsung Galaxy S21 Plus Screen Repairs
A.V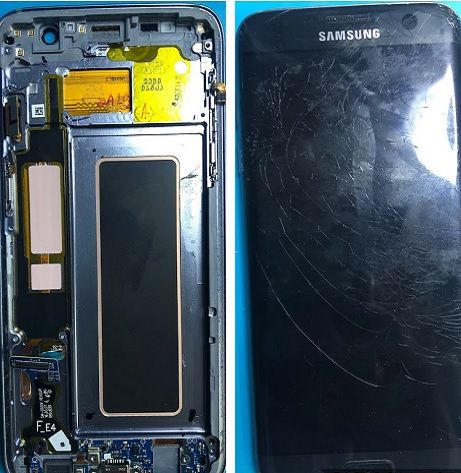 When you own a Samsung Galaxy S Series phone like the Samsung S21 Plus phone, having easy to contact Samsung Galaxy S Series repairs gives you peace of mind in adverse situations. When your Samsung Galaxy S21 Plus phone needs anything from a screen replacement to battery replacement service, City Phones has the right parts, experienced technicians, and expertise to accomplish the task correctly in a quick and hassle-free manner. The LCD or the Liquid Crystal Display screens are made of a particular type of polymer called liquid crystal, which is fragile and needs regular care. The LCD screens must be treated as though it is made up of glass, with proper maintenance which makes them look new for years to come. The easiest thing you can do to protect your Samsung S21 Plus phone screen is the use of a screen protector to keep the display screen of your mobile phone protected and unscratched. In screen protectors, there are many designs and styles available to choose from. The screen protectors keep your mobile phone screen protected without any scratches and breakage. City Phones has a rich collection of the world's best brands Samsung Galaxy S21 Plus screen protectors available online.
Samsung Galaxy S21 Plus screen repair is required when it is in damaged condition or cracked shape. If the owner of the Samsung S21 Plus sees some damage or dent in the screen of the smartphone, it is good to have your smartphone checked out by a professional technician. An expert Samsung S21 Plus repair technician knows what they are doing and can perform the necessary repairs on the damaged screen perfectly and without any difficulty. For a good professional Samsung smartphone repair store like City Phones, it is very important to know the root cause of screen damage as without knowing the cause of the occurrence of the breakage, the technician will not be able to prevent the same damage from occurring again in the future.
Working with a damaged Samsung smartphone could be a real pain, but if you need to use the phone for work, you will have to consider choosing a Samsung S21 Plus screen repair company. A good company will be able to offer you a quote so you know exactly how much they will charge you for the service. You should also make sure the company is licensed and insured. A good Samsung repair technician also needs to look into the battery for any signs of overheating and make sure it does not have too much pressure applied to it as this could damage the battery.
In many cases, a small amount of overcharging will not affect the battery, but a large amount of overcharging may do it. Resulting in the battery replacement urgently. However, the essential Samsung Galaxy S21 Plus screen repair is usually the screen replacement. As Samsung phones are considered very good phones it is tough to remove the screen once it has been cracked or broken. The screen is often glued into the phone's frame, so it is almost impossible to disassemble the screen by hand without destroying the screen. A Samsung repair technician knows how to work around the screen to replace and insert the new display into the phone.
In addition to ensuring that the Samsung Galaxy S21 Plus screen repair company is legitimate and can do a good job, you also want to make sure that the company is well established and will be able to repair your smartphone. If you are unable to get your device repaired on your own, you may want to think about getting Samsung Galaxy screen repair from a professional service provider.
City Phones is an authorized Samsung repair service centre and has experienced and trained technicians who can easily perform all sorts of repairs. This way, you will be able to ensure that the repairs are done professionally and on time. If you don't have much experience with repairing Samsung smartphones, you may want to call a company that is authorized and certified, to make sure you will get the required repair service for your phone.