Google Pixel 6 Screen Repair in Melbourne
A.V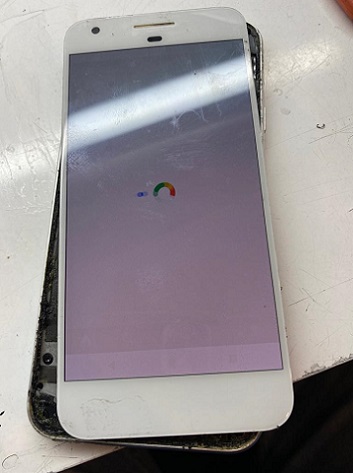 Google Pixel 6 is the latest offering from Google which is a very popular brand and model of smartphone that a lot of people use. The phone is becoming popular very quickly as the phone possesses some of the very exciting features not present in any other brand phone. Despite the presence of cutting-edge technology within the design of the Google Pixel 6 smartphone, the phone is not full proof. One of the most vulnerable parts of the Google Pixel 6 smartphone and presently one of the most vital parts of everyday use is the screen. The screen of the Google Pixel smartphone is likely to crack after an unexpected sudden fall from hands. An important thing to keep in mind after a sudden fall is that after getting cracks on the screen of the Google Pixel 6 smartphone, using the phone is quite risky as the shattered glass screen can stick on the fingertips and your fingers may be hurt. Get your screen replaced for a fraction of the cost of a new Google Pixel 6 smartphone. City Phones has a stock of genuine parts for your Google Pixel 6 screen replacement at each of the stores in Melbourne CBD and Greensborough Plaza.
City Phones Google Pixel 6 Repair Stores
The best way out to go about it is to visit our City Phones stores present in Melbourne and Greensborough. You can also book a repair for Google Pixel 6 online by visiting the website and clicking the "Book Repair" button where you tell us about the issue you are facing with your Google Pixel 6 phone. If you need urgent assistance with your Google Pixel 6 phone repair you can directly call us at our contact phone number. City Phones is always ready to help its customers with getting their mobile phone in working condition as quickly as possible. In case you have chosen a mail-in repair service, mail your shattered device to us. We will start repairing your phone as soon as we receive it. After the repair is over we will mail your phone to your address with proper checking of each part so that you receive a completely working phone. We understand that it is very important that the mobile phone must be in running condition so that you can use it anytime anywhere to accomplish your tasks. We support on-the-spot device repair service where customers can drop their mobile phones at our Melbourne and Greensborough stores. The maximum time it takes for us to repair your broken phone is 30 minutes to an hour so you can wait for your phone to get repaired or take a walk for half an hour, come back to our store and find your phone look like new. City Phones technicians are highly skilled and tech-savvy people and will get the repair service done in the minimum possible time.
Use of Genuine Pixel 6 OLED display

Moreover, you don't need to get worried as we use only genuine parts for all our repairs. With the use of the original Google Pixel 6 OLED display, we guarantee that your mobile phone's screen life is enhanced and your mobile phone looks new. People having broken Google Pixel 6 phones sometimes to save money on repairs, choose to do screen replacement done at very less price. This less price comes at a price, too – the replacement part is likely not genuine if it's low priced. So even a minor concussion can break the non-genuine replacement screen, and the screen can die out by just using the phone for a short period. And this will be more effective and convenient to pay a little more to pay for the original Google Pixel 6 OLED display. The original screen replacement will serve you a lot better and a lot longer than low-priced, non-genuine replacement screens and the technicians in our repair stores within Melbourne and Greensborough all use genuine Google Pixel 6 parts in the repair process.
Guaranteed Warranty on Repairs
To back our screen replacement for Google Pixel 6, all our repairs come with a standard repair warranty. The warranty gets void if it is found your mobile phone is damaged deliberately or any water damage caused the problem to arise again with the repaired part of the Google Pixel 6 mobile phone. Our guaranteed standard repair warranty signifies how serious we are about the use of genuine repair parts for Google Pixel 6 repair and the repair process is done by highly skilled experts in the field of mobile phone repairs.
Google Pixel 6 Screen Replacement Cost Melbourne
So, we have established that you will get a quick repair service in our repair stores within 30 minutes to an hour. We have also established that the replacement parts we use in our Google Pixel 6 repair are genuine. Also, we assure you that the price of Google Pixel 6 Repairs will be affordable. We have kept our Google Pixel repair prices low and in minimum possible time as we perform all our mobile phone repairs in our stores and we don't send our repairs to other technicians. If you experience a problem with your Google Pixel 6 screen i.e., you have it broken or damaged in another way, be sure to come and visit our stores within Melbourne and Greensborough where we'll have your mobile phone's screen replaced for you usually in 30 minutes to an hour.