Google Pixel 6 Series: Budget AI-Powered Best Android Phone to Be Released
A.V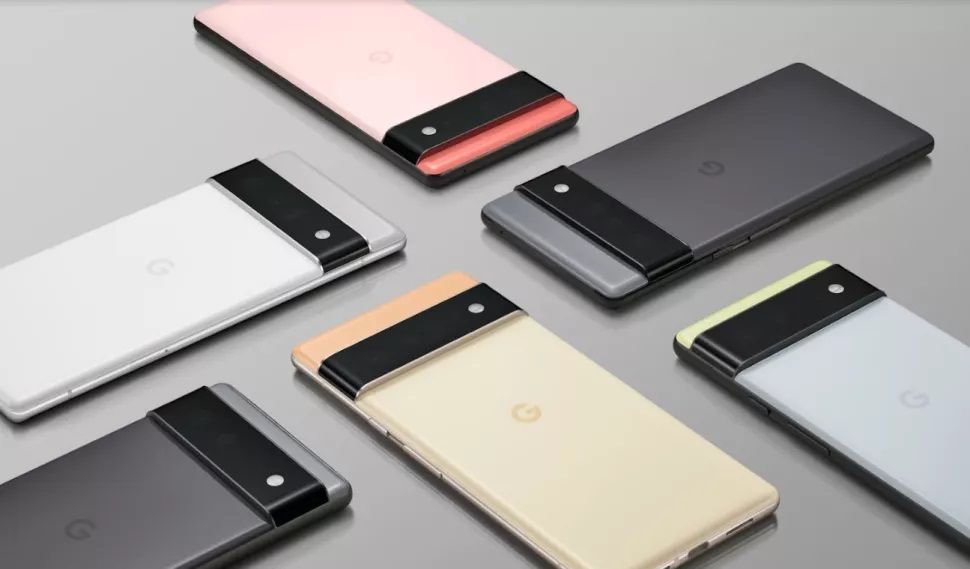 In the coming days, Google Pixel 6 will pack a custom Tensor chip and come in two versions: Standard and Pro. The Google Pixel 6 and Pixel 6 Pro are the two latest versions of new smartphones we are expecting to be released in early October 2021. These two best android phones after their release promise to change everything we know about Google's phones. While there are still a few things we don't know, what has been confirmed and rumored is intriguing. And the biggest feature of all — confirmed in an official Google teaser — is a new system-on-chip called Tensor that is designed to provide the Pixel 6 series with a bunch of AI powers we haven't seen before. In this blog, you will be able to read about the Pixel 6 release date, price, specs, and features, as well as what to expect from Google's next phone.
Rumored Google Pixel 6 and Pixel 6 Pro Specifications
Both these smartphones will be shipped with Android 12 OS having a display of 6.4 inches AMOLED(90Hz) in Google Pixel 6 and 6.71 inches AMOLED(120Hz) in Google Pixel 6 Pro. 8 GB RAM will be supported by Google Pixel 6 and 12 GB RAM will be supported by Google Pixel 6 Pro. Google Pixel 6 will come in two variants 128GB and 256GB storage while Google Pixel 6 Pro will come in three variants 128GB, 256GB, and 512GB in the market. If we talk about the rear camera in Google Pixel 6 it will be 50MP (Wide) and 12MP (Ultrawide) while Google Pixel 6 Pro will be 50MP (Wide) + 48 MP(Tele) + 12MP (Ultra Wide). Google Pixel 6 will have an 8MP camera and Google Pixel 6 Pro will have a 12MP front camera. The exceptionally good battery of 4.614mAh is provided in Google Pixel 6 and 5000mAh is provided in Google Pixel 6 Pro.
Google Pixel 6 Tensor Chip
The Google Pixel 6's one of most amazing features is the new Tensor SoC, which is focusing big on AI and machine learning. For example, the Tensor Processing Unit could take a blurry image of a toddler and make the child's face sharper. The TPU would recognize the unclear image is a face and then make the necessary adjustments. In addition, the Pixel 6 can apply AI and computational photography to video. For example, while shooting a sunset, the Pixel 6 can automatically adjust the white balance and increase the dynamic range.
While using speech-to-text, the TPU can let you edit words on the keyboard even while you're speaking and the speech-to-text is almost instantaneous. These are just a few things Tensor is capable of.
Google Pixel 6 Release Date Rumors
Google has been pretty predictable when it comes to rolling out Pixel flagships. Previously Google released phones in October but last year Google Pixel 5 moved up its debut by a day to September 30. We had been expecting Google to stick to form with an early October launch for the Pixel 6. Certainly, the stage is all cleared for the Pixel 6 release as Google has announced the Pixel 5A, a lower-cost version of last year's Pixel 5 flagship, and has stopped selling Pixel 5 to boot.
Google Pixel 6 Cameras
It's confirmed that the Google Pixel 6 will feature both the main sensor and ultra-wide camera. The Google Pixel 6 Pro adds a 4X optical-zoom telephoto lens. Google also says that the main wide-angle sensor now let's in 150% more light, but it isn't sharing any details beyond that. One possible leaked spec, based on findings within the code of the latest version of the Android Camera app, suggests that the main camera on both phones could feature the 50MP Samsung GN1 sensor.
Google Pixel 6 Design and Colors
The most striking thing about the Pixel 6 and Pixel 6 Pro is their design. Both Pixel phones feature a large black rectangular camera bar across the top of the phones' rears along with a two-tone design.
The Pixel 6 offers a few colors options, including pink, bluish-grey with a pale-yellow accent, and a black model with a light-grey top accent colors. The Pixel 6 Pro black-on-grey model is a white model with a cream or pale slate accent bar and pale orange with a brighter orange accent.
Google Pixel 6 Display
The Google Pixel 6 will feature a 6.4-inch full HD+ display with a 90Hz refresh rate. Google's larger Pixel 6 Pro sports a 6.7-inch panel with a 120Hz refresh rate.
Google Pixel 6 Fingerprint Reader
Google seems to have ditched the rear-mounted fingerprint sensor on the Pixel 6 in favor of an under-display fingerprint scanner.
Google Pixel 6 Battery
Previous Pixels have struggled with the battery life. Google Pixel 5 was having a 4,000mAh battery with 9 hours and 29 minutes run with default 90Hz mode in standard battery test, which is below average for a smartphone. Recent rumors suggest that the Pixel 6 Pro will have a nice, big 5,000mAh battery to power its large display.  Another rumor about Google Pixel 6 is that Google Pixel 6 could come with much faster charging, going up to 23W.
What could more be expected from Google Pixel 6
Three Camera Setup
Offering three cameras is quickly becoming something of an industry standard (at least in flagship models), so Google's Pixel phones are an outlier with just two rear lenses. The Pixel 6 Pro sounds like it's going to follow this pattern, with a trio of cameras — the main shooter, telephoto, and ultrawide camera combination.
120Hz Display
The Pixel 5's 90Hz refresh rate is nice, but a 120Hz would be even better and we'd love to see that featured on the Pixel 6.
HDMI Support
It is nice to see Google wants to encourage people to buy Google Chromecast as being able to attach your phone to a TV is super convenient, but there is no excuse for the Pixel 6 not to support HDMI video via a USB-C to HDMI connector.