Reasons and Signs for Samsung Phone Repair
A.V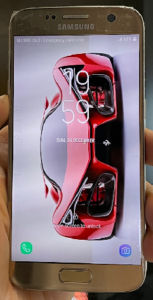 Trouble doesn't come by telling you, suddenly when your Samsung phone starts causing serious troubles, which may render the phone useless. When such issues start emerging in your mobile phone you need to get your Samsung phone to a skilled technician having Samsung phone repair experience who is competent enough to offer hassle-free Samsung phone repair in Melbourne or Greensborough, thus turning your phone into an almost new phone.
Now the big question here arises is how will you come to know that the motherboard of your Samsung phone needs repair? Continue reading to know the symptoms and signs which indicate that the motherboard of your phone needs specialized repair services. Here we tell you some of the common situations which indicate that your Samsung mobile phone's motherboard is damaged and needs immediate repair services to keep your phone in working condition. Below mentioned are a few of them:
Your Samsung mobile refuses to turn on
Your Samsung phone will not turn on no matter how hard you try, even when the phone is charging with the charging adapter plugged in. When you try to switch on your mobile phone the phone doesn't respond. This is the sign indicating that the motherboard of your Samsung phone now needs specialized repair from the hands of an experienced technician. You can try again after charging your Samsung mobile phone for 30 minutes and then trying again to switch on the phone if the result is the same as before, you need to understand that it's time to take it to a Samsung specialist technician who is having many years of experience in Samsung mobile repair in Greensborough or elsewhere depending upon where you stay.
Your Samsung phone continues to remain dead even after changing the batteries
You can change the existing batteries of your Samsung mobile phone with a new one and then try switching on your Samsung phone. If the result is the same as the phone still remains dead even after changing the batteries with a new one, this is another sign that your Samsung mobile motherboard needs immediate repair services.
Your Samsung phone turns on but the screen shows nothing.
In normal conditions when a phone starts up it vibrates for a brief interval of time. Your Samsung mobile phone might also vibrate indicating that it is turned on but the screen of your phone shows no signs of lighting up and continues to remain blank with the booting process of your phone not starting up. Many times the screen of the phone will light up but the lights behave erratically, which is a symptom that the motherboard of the Samsung phone is malfunctioning. It is time that you need to take your Samsung mobile phone to the nearest mobile phone repair store for specialized Samsung phone repair in Melbourne or elsewhere where you live.
Your Phone Switches On Sporadically
You will discover that your phone is rebooting at all times. You will find that it turns off and on frequently on its own. This is another sign which indicates that you need to have the motherboard of your Samsung phone repaired immediately by a qualified technician so that the motherboard of your phone is repaired perfectly and your Samsung phone is converted to a working phone again.
Series of Simultaneous hardware malfunction
You will find a series of simultaneous hardware malfunctioning surfacing up in your Samsung phone all of a sudden. You will suddenly experience that the charging port, the headphone jack, the Wi-Fi connectivity, the Bluetooth connection, and the SIM card connector are not functioning up to the mark all of a sudden while everything was working fine before emerging of these issues in your Samsung mobile phone. These all are indications of motherboard malfunction and you need to take your Samsung phone to a reputed repair store that carries out Samsung phone repair in Greensborough or elsewhere.
What are the main causes of the motherboard repair?
The primary causes of the motherboard malfunction are:
Frequent dropping of the phone from hands
Liquid damage or water damage
Overheating, overcharging, and the use of an inferior quality charger
Repair work done on your Samsung phone by an unskilled or an inexperienced professional
Thus you see the primary reasons for the motherboard malfunction within Android phones are negligence, reckless use, and carelessness. In these situations, if you want your Samsung phone's motherboard to run for a long long time you need to be a little bit careful while using your phone. However, at the first sight of the emerging of the problem, you must take your mobile phone to an authorized and reputed store which carries our Samsung repair in Greensborough to repair the emerging problem at the very first sight and didn't wait for the problem to become big and then find a possible solution instead repair the problem at the first sight.