Best Mobile Phone Repair Shops in Melbourne 2023
A.V
Following is a list of the top cell phone repair shops in Melbourne. To assist with finding you the best mobile phone repair shops situated close to your area in Melbourne, the accompanying list depends on the evaluations and audits from the clients.
Melbourne's Best Mobile Phone Repair Shops are:
The leading phone repair shops near you offering repairs and spare parts, and accessories of all kinds of cell phones are:
City phones Apple Authorized IRP
City phones Samsung Authorized Service Centre
Phone Beats
CITYPHONES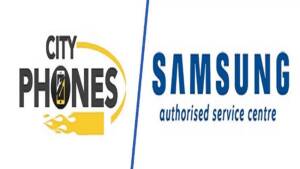 Cityphones fix a wide range of devices including IPHONE and MacBooks. They are specialized in providing repair services for all kinds of mobile phones including IPHONE and Samsung. They repair over 500 phones and have certified repair technicians.
They have two branches in Melbourne and Greensborough, and they are Melbourne CBD Store branch and Greensborough Plaza branch. Moreover, they also feel proud in calling themselves Apple Authorized IRP. The experienced and certified technicians can fix any of your phone within 30 minutes on the spot. Their aim is to provide on the spot repairs with affordable prices. They also beat the price of any mobile repair shops nearby.
They repair every type of damage covering a wide range of products including laptops, phones and iPads and Apple watch.
Screen Repair
Battery replacement
Motherboard repair
Water damage repair
You name it, they can fix it.
SERVICES:
Phone repairs, IPAD repairs, MacBook repairs, Apple Watch repairs, Laptop repairs and Computer repairs.
LOCATION 1:
148 Elizabeth St, Melbourne CBD 3000.
Call on 0426504955.
Email at info@cityphones.com.au
Open all 7 days of the week
Website: www.cityphones.com.au

LOCATION 2:
L 01, Shop 137, 25 Main St, Greensborough, VIC 3088.
Call on 0432754955.
Email at info@cityphones.com.au
Open all 7 days of the week.
Website: www.cityphones.com.au

Below are a few of Cityphones customer's reviews.
1. James Tucker said on 25 Apr 2023 reviewed: – "I visited the Greensborough store today after breaking the screen protector on my phone. Nothing but friendly, competent and professional service from these guys!"
2. Ronan O'Donnell said on 20 Apr 2023 reviewed: – "Great service. Very quick and good value."
PHONE BEATS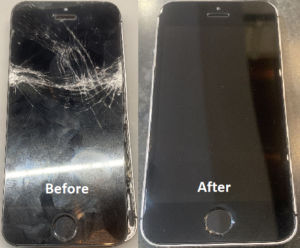 Phone Beats is one stop shop in Melbourne where you will find all brands of mobile phone repair services and accessories at unbeatable prices. Costly mobile phones and tablets manufactured by the world's leading manufacturers like Samsung, Apple, Google, Microsoft, Motorola, etc. are serviced at Phone Beats. Phone Beats provide excellent quality repair services. Satisfying their customers is the main objective of the organization. The technicians working at Phone Beats will always advise you on the best possible solution for enhancing the life of your device.
SERVICES:
Screen Replacement, Water Damage, Battery Issues, Speaker Issues, Touchscreen Issues, Back Glass Replacement, Phone Accessories, Samsung Watch Repair, Apple Watch Repair, Laptop Repair.
LOCATION:
219-B Elizabeth Street, Melbourne CBD 3000
Phone 0450305480
Email at phonebeatsinfo@gmail.com
Open all 7 days of the week
Website: www.phonebeats.com.au
Below are few of Phone Beats customer's reviews.
1. Winnie Hu Reviewed about the IPHONE 6 LCD fixed: – "Very nice repair store in the CBD, if your phone or any devices are broken, I strongly recommend you go to this place. The staff over there is really friendly and patient!"
2. Jemila Boado Reviewed about IPHONE 5C and 6 Fixed: – "Excellent customer service. Brought my iPhone 5C and 6 in, Apple was goanna charge an arm and a leg and also restore the phones, yet they saved all my data and charged half the price Apple was. Not to mention, they got it done within 45 minutes, couldn't be happier with them!"