City Phones – The Leading Mobile Phone Repairs in Melbourne
A.V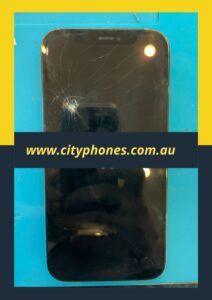 City Phones offer you to fix Mobile Phone Screens, Over Heat, Water Damage, Charging Port, Camera, Speaker, and Battery Replacement Services at your doorstep at an affordable price. We give you the highest quality work.
City Phones offers the highest quality mobile phone repair service from trained staff members. Alongside IPHONE and Samsung fix, we fix all significant brands like Huawei, Oppo, and Xiaomi. We know very well that damaging your mobile phone screen could be bothersome for anyone especially in today's scenario when life is running very fast, City Phones address your concern with great care and help you with your mobile phone repairs. The company is offering its services at two locations within Melbourne. Consequently, are available to all. City Phones convey quality services at moderate rates. Additionally, the company provides a FREE instant quote online just by visiting their website. Our experienced and well-trained staff can fix phones as well as tablets.
Below mentioned are various eminent characteristics on which people believe in us.
Reliable
Whether it is battery replacement, screen replacement or it is charging port repair City Phones is always standing with its customers for their help. We offer durable repairing solutions that last longer providing you complete peace of mind. People regard us as the most efficient and reliable mobile repairing company in Melbourne CBD.
Prompt Action
Time, we commit to customers is the lowest in Melbourne as we understand that mobile phone is nowadays an essential commodity which helps us manage almost everything, we need in our lives to control. We try to repair your device on the spot whether it is the IPHONE brand, Samsung brand, and other phone brands also. Moreover, most of the time it takes 15 to 30 minutes in mobile phones repairing, in time-sensitive matters we confirm to you in advance the actual time taken in repairing your mobile phone which could be 30 minutes to 1 hour. Our trained team is aware of the significance of mobile gadgets. So, they repair your phone timely without any delay.
Affordable
City Phones offer excellent quality services at an affordable price. We offer market competitive prices within the reach of every common man.
Experience
We employ the most talented and well-trained technicians in our company so that any defect in your device is repaired on committed time with a guarantee that it will last long so that you enjoy your life efficiently.
At present the company is offering below mentioned repair services:
Screen Replacement
IPHONE Screen Repairs
Samsung Repairs
IPAD Repairs
Apple Watch Repairs
Battery Replacement
Water Damage Repairs
We efficiently replace your phone's battery to make your device work for longer so that you work with full capacity. At City Phones, we repair broken and cracked screens of your mobile phone. Our customer support team is available 24X7 with 58506 and growing satisfied customers who have believed in our quality service.
Visit https://www.cityphones.com.au/ for a Free quotation. Customers can also contact us at below mentioned two addresses.
Contact Us:
First Location Address
148, Elizabeth Street, Melbourne, VIC 3000
Contact No. 0426504955
Email Id. info@cityphones.com.au
Second Location Address
Name: Samsung Service Centre
Shop 2, 231 Elizabeth Street, Melbourne CBD 3000
Contact:  0426504955
Email Id. info@cityphones.com.au