Know About Various Advantages of Repairing Your Smartphone
A.V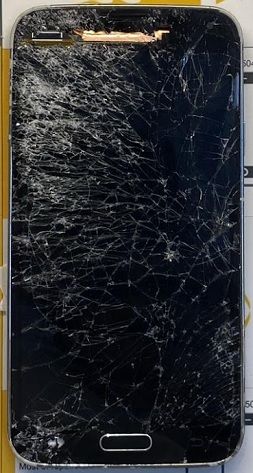 Is it better to repair your old smartphone or buy a new one? We are here sharing various major advantages of repairing your smartphone over purchasing a new smartphone. If you are not able to decide whether you should repair your damaged smartphone or you should purchase a new one then this information is very important for you to read as after reading this informative piece of content it will be much easier for you to decide and take the correct decision. Here are a few factors which you need to consider before thinking about ordering a new replacement smartphone in place of your old damaged smartphone.
Smartphones undoubtedly have become the most common mode of communication in these modern times allowing people to stay connected with their loved ones as without any physical meeting these apps allow them to access freely minute to minute life changes. Smartphones help you stay connected with your relatives, friends and known ones who stay far away and it is practically not possible to meet them. Furthermore, more modern smartphones are now available that support a wide range of important apps specially to stay connected, allowing you to keep in touch with everything that is going on around you at all times. Apart from video calling, smartphones provide many fascinating more useful services with the use of the internet in present times. It will not be an exaggeration to say that smartphones have become an unavoidable tool that is used throughout the day for various purposes.
In present times smartphones have become advanced and more powerful with highly functional usage which has made the lives of people easier and hassle-free. However, nowadays smartphones are very expensive and require much maintenance. Your newly purchased smartphone will become laggy and unusable if not properly cared for, resulting in you not getting the most out of your purchase. Although you take care of your device most people sooner or later face various issues with their smartphones like a sudden drop from hands, accidental slip from hands, water spilling on your smartphone may take you to a surprise. Unfortunately, if you damage your smartphone as a result this might sadden you and fill your heart with grief. In these circumstances, you have two options before you either start looking for a trustable smartphone repair company or start thinking of ordering a new replacement smartphone. If you are facing a situation in which you are not able to decide whether you should repair your damaged phone or buy a new one then read various reasons to repair your smartphone.
System Updates: In case your old phone is still getting system updates after damage and your smartphone is updating itself, the time has not come to change your phone. Regular periodic system updates are made to improve your smartphone's efficiency, user experience, and performance by the technical team of the smartphone manufacturing company. If your smartphone's operating system is working smoothly and getting regular system updates, then repairing your smartphone is far more economical. This way, you can save money by having a quick repair and you will have a better smartphone ready for the future.
The severity of the Damage: If a hardware component of your smartphone gets damaged many options exist to get it repaired with the manufacturer as well as with the local smartphone repair company located at a nearby place you live. You can visit your smartphone manufacturer's website and check the repair options listed on their website. You can also find many local smartphone repair companies providing the best deals on smartphone repair. From standard repairs such as screen repair, battery replacement, charging port replacement to other repairs like water damage repair, they are offered at excellent repair prices with the use of genuine repair parts. Also, these independent smartphone repair companies offer a guaranteed repair warranty of certain fixed days with each repair they perform for the peace of mind of the customer.
Parts Availability: Most of the parts required to have your smartphone repaired and get into working condition are easily available locally and also the labor cost of the technician to get your smartphone repaired are reasonable. You need to just make sure that high-quality parts are being used for the repair job and also you must go for an experienced and trustable smartphone repair company to get the best possible resolution to your problem. In an exceptional case if the part needed to get your smartphone repaired is difficult to find and needs a long time to be sourced, you might have to get a new replacement mobile phone.
Repair Time: Most hardware repairs in your smartphone take only a couple of hours to complete. Some of these are completed much quicker as the required parts needed to complete the repair are readily available with the smartphone repair company you are planning to visit. You can even ask the customer support team of any smartphone repair company to know the exact time it would take to repair your smartphone and decide whether it will be worth fixing your smartphone. The repair service that you might be looking for might be way more common than you have thought.
If you have considered all these factors and feel you are better off avoiding the difficulty of selecting which smartphone you should purchase might be the best alternative for you. However, if these criteria are all fulfilled, repairing your old phone is the best route to take instead of going to purchase a new phone.