How to Find a Reliable IPHONE Screen Repair Center
A.V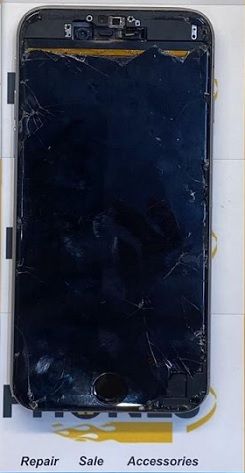 The first thing that comes to our mind when we think of Apple Inc. is its phenomenal products, in which IPHONE comes first. IPHONE is the best phone available presently with amazing features difficult to find in any other phone. But accidents do happen and in these unfortunate circumstances, your IPHONE may get shattered and needs a reliable IPHONE repair center to do reliable, durable, and best in class IPHONE screen repair service. There are many IPHONE repair centers available in Melbourne to do the job for you but it is a very tedious task to select the best among them. These IPHONE repair centers claim to provide the best possible IPHONE repair facility of its kind available in Melbourne. They offer services for both brand new and old IPHONE units. Another thing is that they provide 24 hours online assistance and guidance through every stage of the IPHONE screen repair process. These local IPHONE repair centers are also equipped with the latest apple diagnostic tools to ensure that you get the best possible results from your phone's screen replacement. IPHONE, as it is popularly known, is a trademark of Apple Inc. This brand's products are famous among innovative technology lovers all over the world. IPHONE has become a status symbol for people these days, wherever you go.
Apple IPHONE screen repair and replacement services can be availed at their center conveniently located in Melbourne. They have all the necessary tools to perform the task successfully. So, if you are looking to hire services from a reliable IPHONE repair center,  you don't have to wait at all. If your IPHONE screen needs a little repair, these are the right place for you. At their repair centers, they will offer you an immediate free estimate on the cost of the repair service. There are various types of repairs including the IPHONE glass replacement. As it is a well-known fact that an IPHONE screen is made up of good quality glass but it can also get cracks or it can also be broken after an accidental fall over a hard surface like the floor. The professional and experienced staff at these IPHONE repair centers can easily repair your damaged IPHONE screen. Many other valuable services also available with them are battery replacement, charging port replacement, front and back camera repair, and water damage repair which needs motherboard repair services. The services offered by these local IPHONE repair centers are of high quality as they make use of genuine replacement parts in all the IPHONE repairs they perform so that the repair is durable and long-lasting. The technicians at these repair centers use the most advanced tools and techniques so that the IPHONE is completely restored to its original condition.
The skilled and very experienced technicians working at these local IPHONE repair centers also ensure that your device is returned to its normal working condition. Their qualified and expert team of professionals ensures that your phone operates like before the accidental damage. They also ensure that you do not face any problems with your phone while using it. Another big advantage you have repairing your IPHONE with them is that their repair prices are low as they perform all their repairs at their center without sending to other IPHONE repair centers and they always keep stock of IPHONE replacement parts they need. They are also available online round the clock accessible at their store's working hours and after that through chat service available at the website. In case your IPHONE stops working they are available for help all the time. Most of these local IPHONE repair centers are experts in providing time-bound IPHONE service and maintenance. If you want to maintain the quality of your phone and if you want it to work properly, then you should always make use of their services.
They have excellent repair technicians and they ensure that your phone functions at its full capacity. One of the main reasons why the Apple IPHONE breaks down is because of water or liquid spilled on it. With these IPHONE repair centers, they can repair your water-damaged IPHONE conveniently and efficiently as they have many years of experience repairing water-damaged IPHONE. You should choose your local IPHONE repair center carefully as repairing water damaged IPHONE needs to repair the motherboard of the IPHONE which only a skilled and very experienced team of technicians can perform. Choosing a reliable IPHONE repair center is very difficult but if you check their online presence like their website or online review at their Google Business Listings you will easily come to know about their experience in this field. You can also read reviews on the websites and see whether people are satisfied or not, as an unsatisfied customer writes reviews online without forgetting to let other people know about the bitter experience with the repair center.
These quick tips will help you whether you should go forward with them or not. Another way to find a good IPHONE repair center is to go through searching on the internet and typing the best IPHONE repairs near me. By doing this search on Google you will come to know the best IPHONE repair centers around your place. When you go into detail and read carefully about them and compare their IPHONE repair prices. This will help you choose a reliable IPHONE repair center for high-quality IPHONE repair service.