Tips To Keep In Mind As You Take Your IPHONE To an Expert for Repair
A.V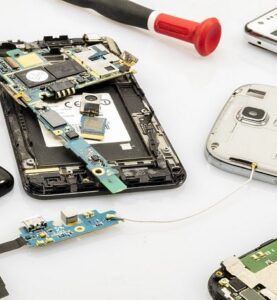 Is your IPHONE creating a problem while using it? If yes, you must be planning to take your IPHONE to an expert for high-quality repair service. But, familiarising yourself with a few vital things which your IPHONE repair specialist wants will help them provide a precise solution for the problem you are facing with your IPHONE. Be it a cracked screen issue in your IPHONE, battery drain problem, water damage, or issue with the hardware of the IPHONE, let the professional IPHONE repair specialist handle the problem with your phone in their own way. Soon you will have your IPHONE looking as good as new in no time. Although a professional IPHONE specialist is experienced enough to handle any problem within your IPHONE it would help them if they know a few things beforehand. Let's discuss what are the essential things you must know before you take your IPHONE to an IPHONE repair specialist.
1. Inform About Any Previous Repair
Just like you tell your medical history to your doctor before starting the treatment process in the same way, you should reveal before an IPHONE repair specialist if your IPHONE has ever been repaired in the past. Professional technicians working on your IPHONE should know about the person who has worked previously on your device. Without the proper knowledge, if anyone has repaired your IPHONE, it may cause damage if anyone has worked on your device. Let him know all about the previous repair service as it will help him provide you with a better quality IPHONE repair service.
2. Reveal About Any Water Damage:
If your IPHONE has suffered water damage as it has fallen into a bucket full of water but even after taking a dip into water your IPHONE is working fine, you should inform the technician. Hidden damages due to water entering into your IPHONE can cause other trouble during the repair service so it is wise to reveal the truth before the IPHONE repair specialist. Repairing a damaged screen could take many hours of hard work for the technician if your IPHONE is previously water damaged. So it will be wise to reveal the truth before the IPHONE repair technician as he will repair your IPHONE keeping all conditions in his mind.
3. Do Your Research Before Choosing the Service Center
Research thoroughly before choosing the best service center for your IPHONE repair as there are no industry-specific standards or parameters which could tell how good or bad the service provided by the service center is. You should ask your friends or relatives which IPHONE service center is trustworthy in your area or you should research online thoroughly aiming to find the best IPHONE repair service center in your area. Finalize a few service centers based on their rating on the Google Business page, then read the reviews posted by their previous customer telling about their experience with the service center. After reading the reviews you will come to know whether the service center is really good or not as they are claiming on their website. You should choose the best service center to repair your mobile phone before taking it for repair.
4. Take Backup of Your IPHONE
Though a reputed IPHONE service repair takes all measures to prevent any data loss while repairing your IPHONE, you should not take any chances and take the proper backup of your IPHONE in your computer or laptop. This will ensure that no data loss occurs during IPHONE repair as your phone contains many important documents, family photos, videos, and messages.
Now that you know about the essential things you must be aware of when you decide to take your IPHONE for repair it becomes much easier for the technician to provide the best quality of IPHONE repair service ensuring you need to visit him again regarding the same problem within your IPHONE.