Quality IPHONE Repair Service in Macleod
A.V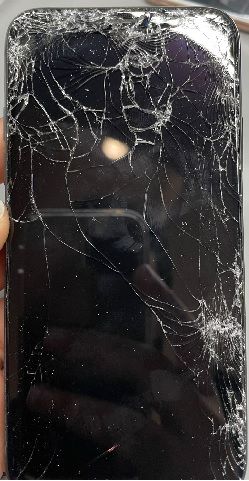 Are you searching for a top-quality IPHONE repair in Macleod? Let City Phones help you with all the good quality repair service for IPHONE repairs and you will not regret it. City Phones' team of technicians knows well how frustrating it is to accidentally damage your IPHONE. So that is why we offer the fastest repairs as well as lowest prices. Our expert technicians are committed to providing the most convenient services yet offering the most affordable prices. The IPHONE repair service provided by City Phones is affordable, quick, accurate, and professional. Our specialist technicians will get your damaged IPHONE turned again within 30 minutes to an hour utilizing genuine parts so that you get good durability on IPHONE parts after repair. With the help of expert technicians, you can easily get a reliable solution to broken screens, faulty home buttons, charging issues quite easily and quickly.
The technicians working with us offer you the most affordable, reliable and highest quality services in the Macleod. Technicians working with us are trained to handle even the most difficult IPHONE issues. Get in contact with City Phones as with us even the most severe issues with IPHONE are resolved as quickly as possible. Our technicians ensure that all IPHONE repairs are done on the same day. Therefore, whenever you need IPHONE repairs in Macleod just call the experts at City Phones and they will cover your repair needs. City Phones is an independent repair center that provides high-quality mobile phone & tablet repair service in Macleod. All the repairs are performed by utilizing genuine parts from the hands of experienced technicians who have more than 5 years' experience. City Phones trains each technician before appointing them in a branch within our headquarter in Melbourne. Each technician gets trained at a regular interval of time so that they remain updated about the latest technology necessary for them to repair the latest smartphones introduced in the market. Every technician has a fixed skill set covering all the brands listed on our website, and the technical knowledge of how to repair almost all the brands available in the market.
City Phones has been serving customers regarding mobile phone hardware issues for more than 6 years. All of the repairs we listed on our website are carefully thought out and discussed with each technician. The repairs we advertise are the ones we specialize in. We provide service for all smartphone brands present in the market along with most tablet brands. Our technicians are more than capable of adequately assessing the device, creating a reasonable quote for the repair, and doing the repair. If it's a mobile device that faces a hardware issue, we will most likely be able to provide a solution. The repair solutions we provide to our customers are mobile phone screen replacements, charging port repairs, water damage repairs, motherboard repair and, phone battery replacement.
With quality repair services that enhance the lives of customers' mobile phones, City Phones is one of the leading repair centre for IPHONE repairs in Macleod. Our repair services are not just limited to mobile phones. The technicians can repair various devices ranging from the tablet, IPAD, and MacBook repair, If you realize your IPHONE has some issues but you are unaware of the problem with your mobile phone, just choose our diagnostic service and rest leave it on us as we will take complete care of it.