Important Points You Need To Know About Finding IPHONE Battery Replacement Near You
A.V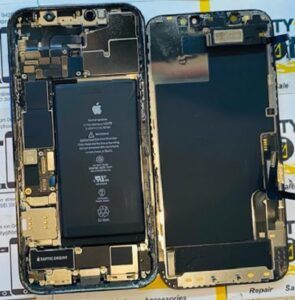 When your IPHONE battery starts creating problems in charging and stops charging your phone, you know that it is the right time to replace the IPHONE battery so that you keep on using your IPHONE as before. It is not an easy task to simply go out and purchase a new one. The battery needs to be changed by a professional to keep your IPHONE in good working condition. When the IPHONE battery stops charging your phone, you may not know if it's for short or long-term use. Irrespective of the cause of the battery damage, you'll need to replace your IPHONE battery to get your IPHONE back to its normal position as quickly as possible. Here are a few ways to find a local IPHONE battery replacement near you.
Find Mobile Phone Repair Companies Which Offer Battery Replacement Service
One of the best ways to find companies that offer battery replacement service is to look for mobile phone repair companies which offer battery replacement service of the highest quality as the secondary service they provide after the screen replacement service. IPHONE Screen Replacement is the repair service that needs to be resolved after a phone meets an accident and as a result, the screen of your IPHONE breaks. These companies are likely to sell replacement batteries, and they'll be able to help you repair your IPHONE if it is not working correctly.
Among Apple Authorized Independent Repair Provider Look for Stores Offering IPHONE Battery Replacement
The easiest way to find a store that offers IPHONE battery replacement service is to look for an Apple Authorized Independent Repair Provider that offers battery replacement service. Among these Independent Repair Providers, many stores offer free repair services and will also guide you on the easiest way to replace your IPHONE battery very easily. The second way to find a good service center near where you live that offers original IPHONE battery replacement service is to search online on a search engine by typing IPHONE battery replacement near me. You will get a list of businesses that offer IPHONE battery replacement near your place and by clicking on the nearest one you get their contact details and the directions guiding you how you can reach there. Online reviews help you in deciding the best IPHONE battery replacement service provider store from the results you get after your search as here people share their experiences with a particular IPHONE repair store and also give them ratings as per their choice. By comparing the ratings you can choose best among the listed stores.
You can also find companies that offer good quality IPHONE battery replacement services by calling them or visiting their website. These ways will give you more information about the service that they offer and how to replace your IPHONE battery.
Look for Apple Repair Stores That Offer Battery Replacement Service
If you're looking for a local IPHONE battery replacement service near you, you need to look for Apple repair stores that offer battery replacement apart from IPHONE screen replacement service. These stores usually carry a variety of IPHONE repair services including IPHONE screen repair, IPHONE battery replacement, IPHONE backglass replacement, IPHONE charging port replacement, IPHONE front and back camera repair, and IPHONE LCD repair with IPHONE accessories like IPHONE cases, IPHONE screen protectors and others. Finding your nearest IPHONE battery replacement store is simple. You need to take the help of a search engine in finding your nearest IPHONE repair store.
Remember To Check Online For Companies Offering Battery Replacement Services
It is a good idea to check online for companies offering battery replacement services. Checking online helps you to get a quote and find out easily what needs to be done exactly in order to bring your IPHONE back in action. Doing this helps you stay away from the worry of visiting a repair store and finding someone who could help you.
Final Takeaway
By following these simple steps, you can easily find an IPHONE battery replacement near your place. You need to make sure before choosing one of the service records of the companies you are considering, as not all of them offer battery replacement service.