Apple iPad Pro 2018 seems to bend easily
CityPhones
Apple iPad Pro 2018, two iPad models are launched by Apple 11″ and 12.9″ together with the new macbook and 2nd generation of Apple pencil.  Apple always focus on new inventions and ideas. We can see the glimpse of new ideas in these two new iPad Pro's. They both comes with face ID and no home button. No home button means you can have the bigger screen ratio as compare to regular iPads. Advanced face ID enables you to unlock the iPad just in second. A12X bionic chip is the smartest and powerful chip ever made by Apple. This iPad allows you to charge your Apple Pencil from the side of the iPad.
Despite all the high specifications and technology, iPad Pro seems to be bend easily. Its claimed that the new iPad's are not strong enough to hold the bend pressure. A popular you-tuber shows in video that he can bend easily with hands without any extra force.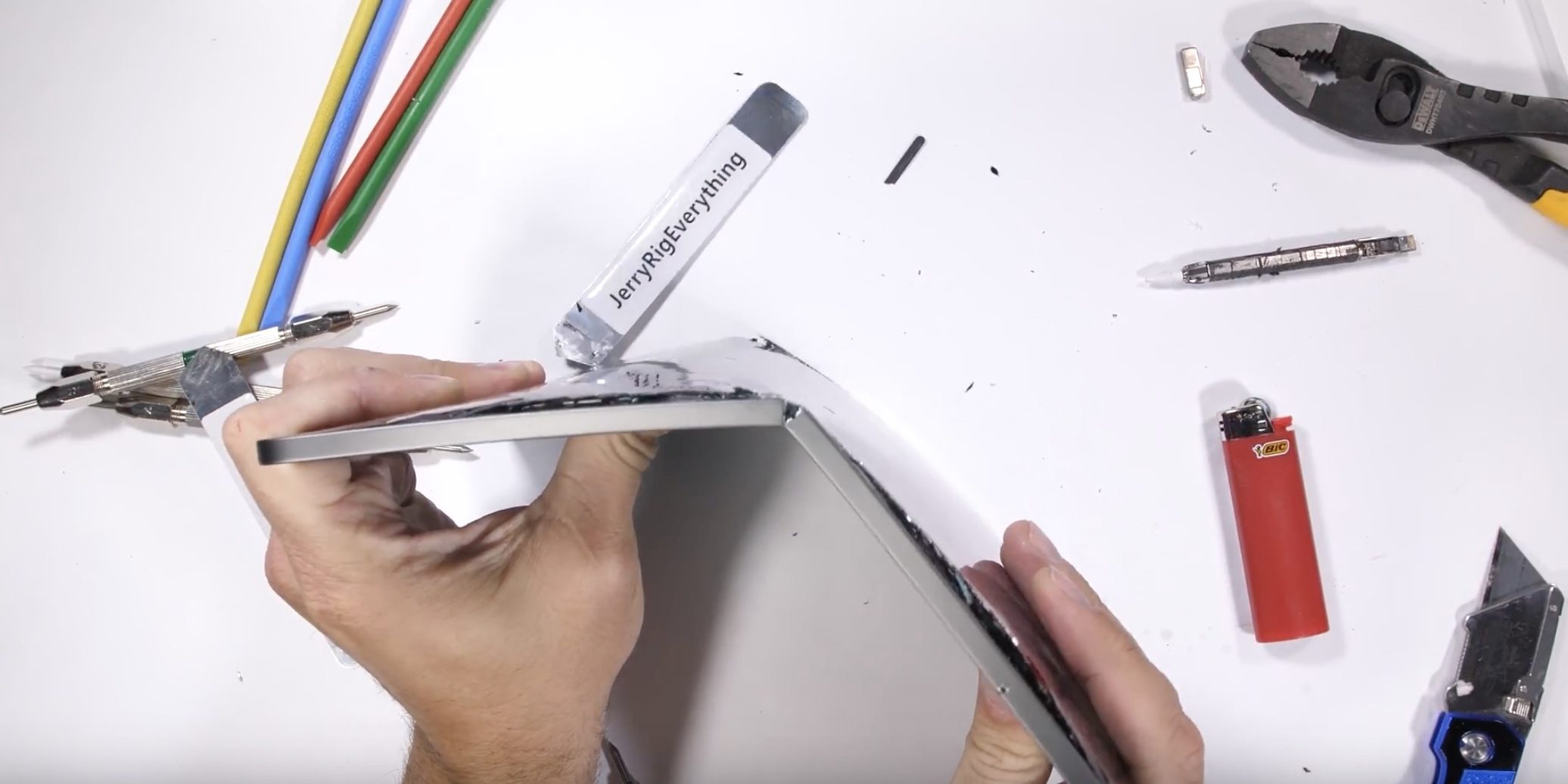 Videos also shows that the back frame is also very easy to scratch and the camera lens, which is claimed to be sapphire glass is also easy to scratch. Its slightly concerning that after paying the high prices for the high-end devices, they can break easily and expensive to repair.
Although, these are the demerits of new iPad but we still love our Apple products over the other manufacturers.
Some of the cool feature of the iPad Pro's are as follow:
12.9-inch 2732 x 2048 or 11-inch 2388 x 1668 display.
A12X processor.
Ultra thin redesigned body.
Edge-to-edge display without Home button.
Up to 1TB storage.
TrueDepth Camera with Face ID.
Optional Apple Pencil 2 and Smart Keyboard.
Available in Silver and Space Gray.