IPHONE 7 No Sound or Audio (IC Repair)
CityPhones
Recently there have been a couple of "signature issues" in the iPhone 7 regarding it's audio and microphone use. This may result in distorted sound quality, the microphone completely not working, or even having no sound at all.
Apple has not yet confirmed this issue publicly. However, MacRumors has gathered reliable documents stating that the microphone issue has affected a limited number of iPhone 7 and iPhone 7 Plus models running iOS 11.3 or later.
Apple has also stated some customers will experience a greyed-out speaker button during phone calls. This means that affected customers won't be heard during phone calls or FaceTime video chats.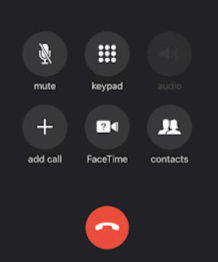 Some of the other symptoms include:
Callers can't hear you.

Voice memos are greyed out.

Sound doesn't record on videos.

Siri can't hear you.

You hear static on calls.

Speakerphone doesn't work.

The phone takes a very long time to boot.
Here's what to do if this is happening to you.
Firstly, you should disconnect or power off any Bluetooth headsets or other audio accessories connected to your iPhone to see if that reduces the problem. Restarting your phone may also help, however, if the button is still greyed-out, service providers have been instructed to run an audio diagnostic. If this is done and the message displayed on your screen reads "device could not detect dock" or "accessory not supported," then a repair should be done for the iPhone by the service provider.
If your iPhone or iPhone 7 Plus is no longer under warranty, Apple says its service providers can request an exception for this particular case.
Can it be repaired?
Yes, it can! If you bring it into City Phones, we will tighten your audio chip back up by removing it and then soldering a small section of wire beneath it to repair the audio connection.
Contact us here and we'll get your phone feeling brand new in no time!