Apple watch series 5 screen repair
CityPhones
It is really unfortunate when someone breaks their device especially if it is just 1 month old. This happened to one of our customers.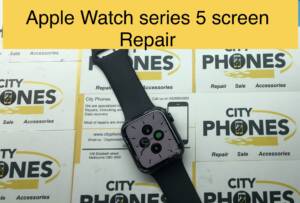 And we have successfully fixed his watch in a couple of hours.
At Cityphones our technicians are skilled in fixing apple watches.  So if you are looking for an apple watch repair please contact us.
You can come to our Melbourne CBD store or you can use our mail-in repair service for this repair.
Please use this link to book your Repair.
Here is a video of this repair.