City Phones-Top Destination for Mobile Phone Repair in Diamond Creek
A.V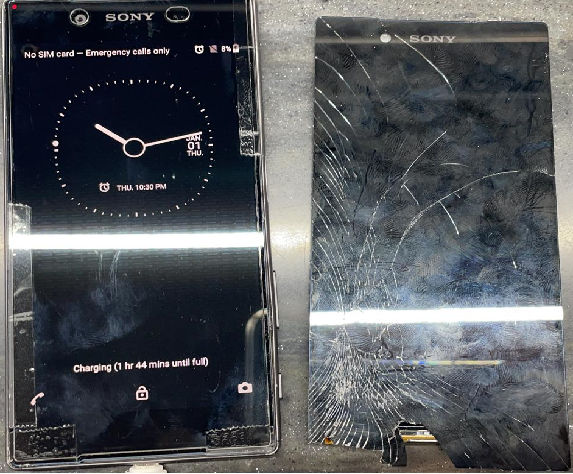 Count on City Phones if you are on the lookout for the best mobile phone repair in Diamond Creek, and rest assured that you won't regret your choice. Whenever you notice that your mobile phone gives you problems, just call the experts at City Phones and let the specialists provide a suitable repair service. From screen replacement to charging port to battery problems, the professionals can advise you and assist you with all your requirements. Moreover, City Phones also provide warranty for the repair services, making sure you are completely satisfied.
Another common problem is the charging issues with mobile phones as the charging port goes faulty or we can say your phone stops charging. If you find yourself twisting the charging cables of your mobile phone to get your mobile phone charged, it indicates that your mobile's charging port needs replacement. Just bring your mobile phone to City Phones Greensborough Plaza, if you need phone repair in Diamond Creek.  The experts will provide you free diagnostics and fix any issues that may arise. For mobile phone screen replacement, look no further and let these experts handle everything in the best possible way. Besides screen repair, they also offer home button repair, front and back camera repair, headphone, earphone, battery repair as well as power button repair.
The experts at City Phones know that a cracked screen can cause stress. But they also ensure that your phone is safe if you choose them. So don't feel upset if you have dropped your mobile phone. Even if you have used your mobile phone for a long time and you got a cracked screen, just contact City Phones and let these specialists help you. They are experts in all mobile phone repairs, irrespective of their brand and model. These specialists have done their best to gain the trust of each client and we offer the best repair process and the highest-quality screen replacement from the latest model phones to the older model phones in the fastest possible time.
Delivering phone repairs in Diamond Creek, these experts also hold themselves to the highest level of mobile phone repair quality standard. Bring your phone for diagnostic service and let the experts find out the issue before offering the repair service. They only use genuine phone parts and original screens, so they guarantee that you will be provided with an excellent solution.
The staff at city phones are professional enough in this field, and the experts have much to offer you in terms of quality care and customer service that you will not find in any other mobile phone repair company. You can make an appointment with them today if you have a damaged or faulty phone, and these experts will take every step to make the phone look and feel brand new again. Feel free to contact at customer care number 0426504955 or just send an email at info@cityphones.com.au. Store addresses are 148 Elizabeth Street Melbourne, VIC 3000, Shop 2, 231 Elizabeth Street Melbourne CBD 3000 and L 01, Shop 137, 25 Main St, Greensborough, VIC 3088.